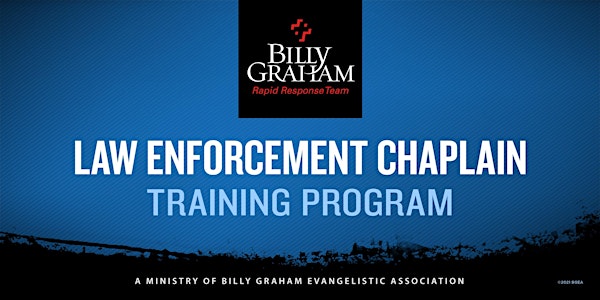 Law Enforcement Chaplain Training Program (LECTP) - Waukesha County
Location
800 Main St
800 Main Street
Pewaukee, WI 53072
LAW ENFORCEMENT CHAPLAIN TRAINING PROGRAM (LECTP) Equipping people to offer Christ-centered support to fellow officers
About this event
LAW ENFORCEMENT CHAPLAIN TRAINING PROGRAM (LECTP)
"Strengthening the spiritual fitness of law enforcement chaplains through the study and application of biblical foundations and clinical findings"
Registration is free (Students pay transportation, lodging and meals)
Each participant will receive certificates of completion for 
1.  Billy Graham Rapid Response Team National Law Enforcement Chaplain Academy (32hours)
2.  ICISF Individual Crisis Intervention (13 hours)
*Your certificate will be emailed to you with the first and last name provided on the registration form.