Lavender Yoga & Aromatherapy Retreat 2 Openings Left! June 4th 10am
Description
This Sunday! We do have only two (2) spaces left and you still can register by 6 pm today. Join us us! Invite family & friends! It will be a special day to chill and relax.
The lavender farm has been recently listed as one of the best places to see in the SoCal!
Join us to view the beautiful vistas and scents offered at this time of the year on the Keys Creek Lavender Farm. Yoga and Aromatherapy will be integrated for your well being!
What to expect:
Intimate setting, small group size sessions, energizing morning Qi Gong, Aromatherapy for stress relief and healing, lunch by Four Points Wellness (gluten free, vegetarian and non-vegetarian options) and priceless memories!
FUN--Wear your favorite purple colored clothing, flip flops, scarf, hat or item to match with our Lavender day!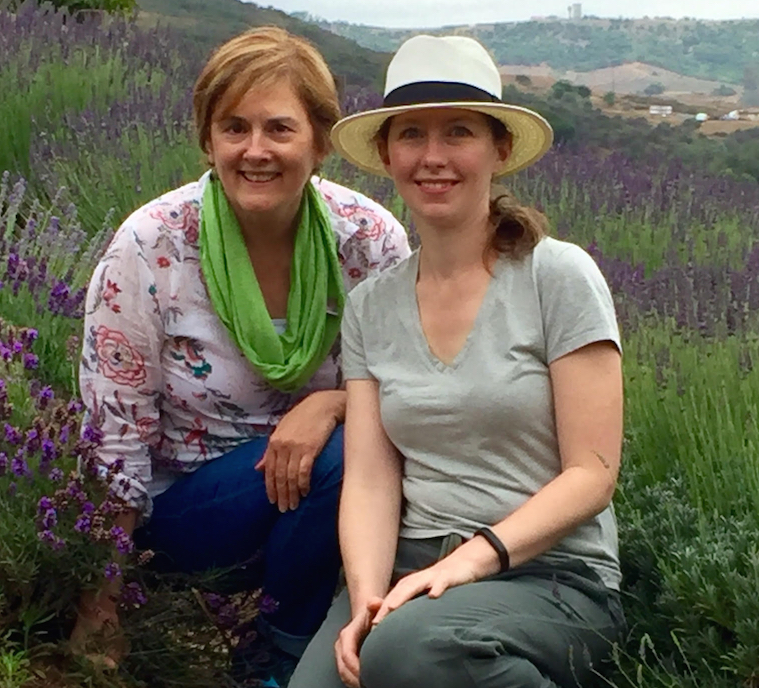 Sunday June 4, 2017, 10:00 a.m. – 4:30p.m.
Space is limited to support unique healing environment. Last year's event was very popular and sold out. So do not wait too long to register.

Fee: $200 (excludes massage session)
Cancellation Policy: Must cancel 5 days before the retreat to receive full refund minus $50 fee. Option to contact organizers directly to avoid credit card processing charges.
NOTE: Carpool from Coronado is available for $17 fee round trip. Contact Cynthia to arrange pick up. Limited seating call early. Full/Closed
Relaxing Massage 15 minute-massage sessions for $15 Add-on fee. FULL/CLOSED
2016 Retreat guest comment: The Yoga and Aromatherapy Lavender Retreat was great! I enjoyed the tranquility of the farm and learned how to use aromatherapy and enjoyed yoga outside!I think it really helped me sleep that evening! Thank you and I will be back next year with a friend!
P. C.
Coronado , Ca
Our contacts:
info@secondspringhealth.com Victoria 858-215-2867
simplywithyoga@gmail.com Cynthia 619-495-8646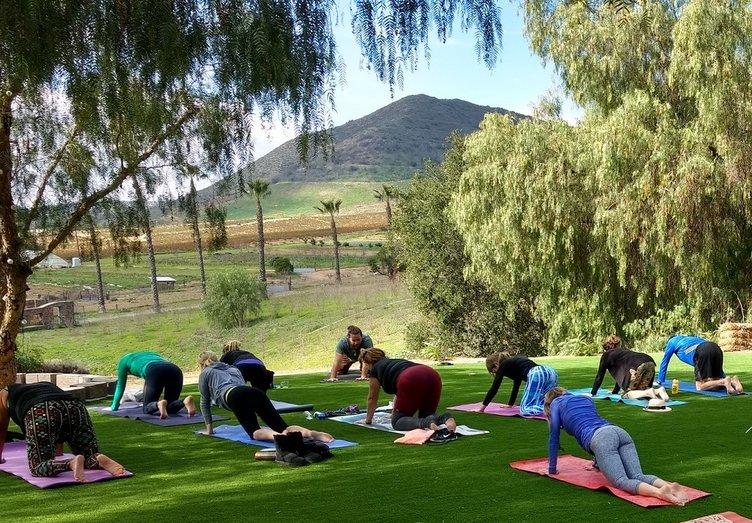 Keys Creek Farm blooms ONLY once a year, May-June. You can enjoy this wonderful opportunity at our one-day retreat. Relax and have all your senses be filled with the healing aroma properties of lavender and let your mind, body, and spirit be transformed for the day.
We will support your body with yoga postures to balance and relax you. Help your nervous system calm down with a Aroma Acupoint therapy treatment and you can learn how to do self-care techniques.
All yoga levels welcome. Yoga and aromatherapy sessions will be offered outside on the plush artificial grass lawn for guest comfort.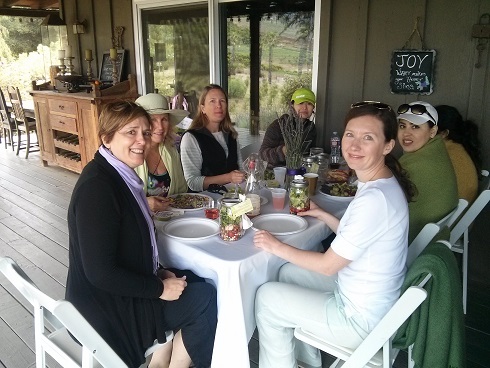 Back by popular demand, Nutritional Coach, Kris Ressler, from Four Points Wellness will nourish our guests with organic and non-vegetarian lunches. At the last year's event Kris's salads were a huge hit!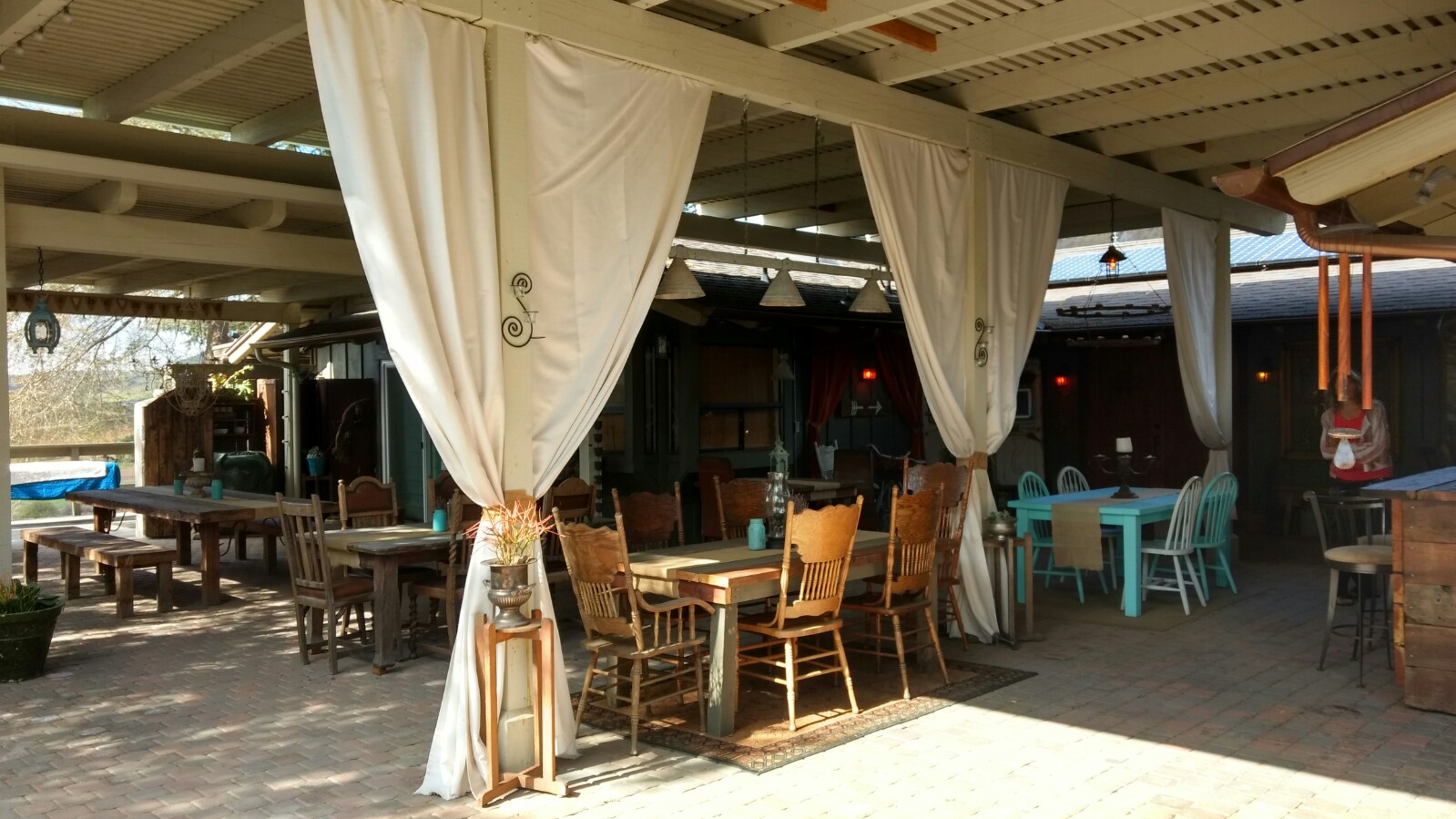 Lavender farm retreat includes:
Yoga, Aromatherapy healing session, qi gong exercise, farm tour, crystal meditation labyrinth walk
- Lunch and refreshments
- Salt - water pool available
- Zen garden, onsite parking
- Free time to explore the farm and surrounding area.
Not included:
Massage session with George Montes, Certified Massage Therapist. 15 minute sessions are available for $15 and must be scheduled ahead of time. To purchase add your time and dollar amount to your check.
Your time will be booked accordingly during the free time. It will NOT interfere with lunch or other activities. Once paid, we will call you with your time slot.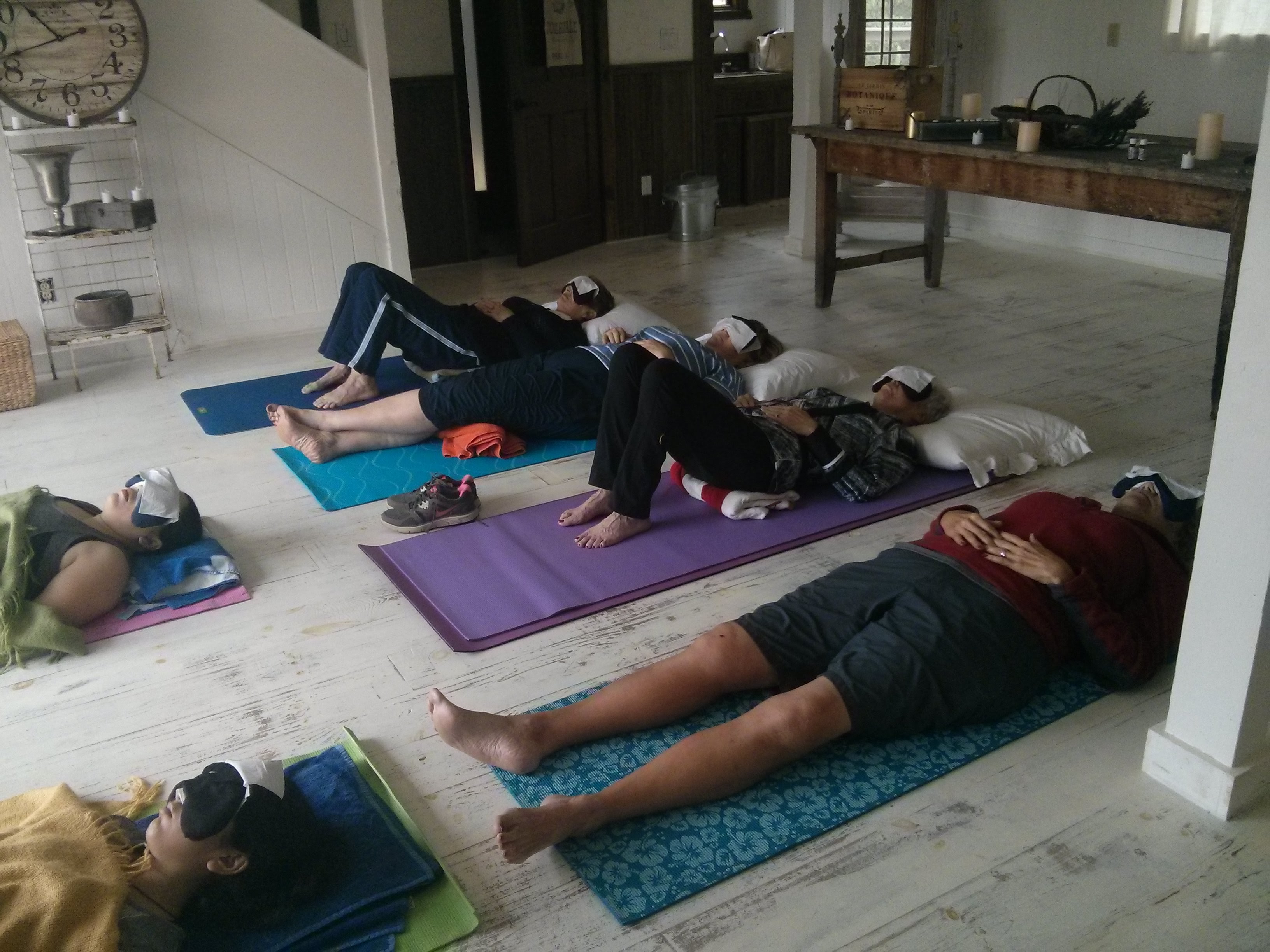 About Aroma Acupoint Aromatherapy treatment.
Aroma Acupoint is an innovative, gentle method of treatment that allies the potency of essential oils with acupuncture, bodywork or energy work. While you are laying down your therapist will apply various essential oils on acupuncture points on your body. In a few minutes tight muscles will soften, emotional tension will melt, and you will feel at ease. You may drift into light sleep. The session will last between 30 -60 minutes and will leave you feel rejuvinated and happy.
About Yoga
By definition, yoga is the union of the mind, body and spirit. Practice on this day will be postures that will help to release stress while improving flexibility and balance with the body it in its' natural alignment. The practice will also help to invigorate the organs, improve blood flow and restore inner balance. A meditation is included. Yoga session is 65 minutes in length. Please bring your favorite yoga mat as mats are limited. Bring blanket or towel and any other items needed as cover-ups. Chairs will be provided upon request.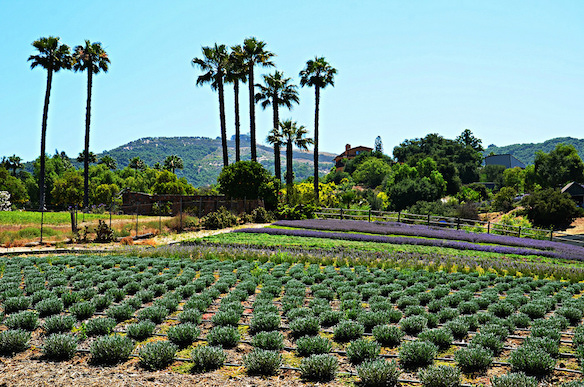 About Keys Creek Lavender Farm
The lavender farm is nestled in a beautiful, serene valley in Northern San Diego County. More than a dozen of varieties of lavender grow on half acres of land. USDA certifies the farm as organic.
San Diego's most prized Organic Lavender Farm. Keys Creek Lavender Farm is nestled in a beautiful, serene valley in Northern San Diego County. The is a full production facility that offers more than 8 acres of Lavender fields, onsite store showcasing our handcrafted products, multiple Lavender varieties and an event venue perfect for any celebration.
Just 40 minutes from downtown San Diego, you will find one of the most enchanting places!