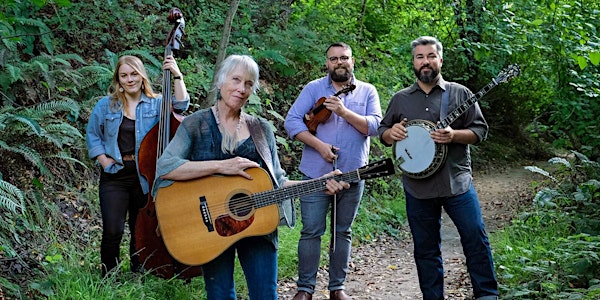 Laurie Lewis, The Early Mays, and more on Mountain Stage
ALL AGES
With Host Kathy Mattea
Be a part of the live audience as Mountain Stage records a fresh episode for NPR Music with host Kathy Mattea!
When and where
Location
Culture Center Theater 1900 Kanawha Blvd E Bldg #435 Charleston , WV, WV 25305
Performers
Headliners
Laurie Lewis
The Early Mays
Bill and the Belles
Tiffany Williams
More Performers
About this event
Mountain Stage plans to tape this episode at 100% capacity. If you have questions or concerns, please reach out to live@mountainstage.org. 
Ticket Info
All tickets to this show are e-tickets, and will be emailed to you upon purchase. Open up the pdf and the QR code on your ticket will be scanned at the door. This event will also be offered as a live stream.
Watch the Livestream!
Mountain Stage livestreams are free, however there are some incredible folks out there who'd like to show their support through a donation-based, pay what you want "ticket" for the livestream. This is a donation-based "ticket" to show some love for the program and is not a ticket to the live event.
You'll be able to catch the show from the comfort of your home (or wherever you wish) Sunday, August 28,  at 7 PM ET at mountainstage.org.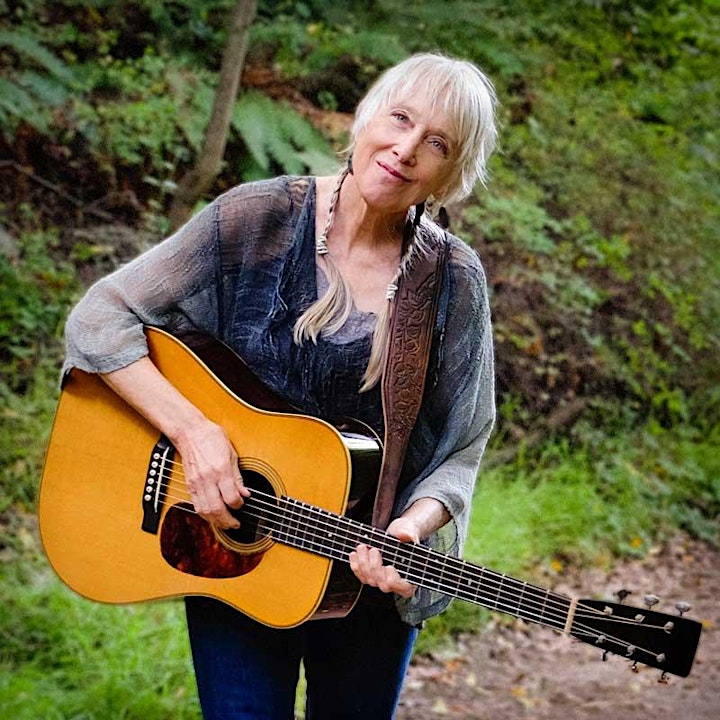 For nearly four decades, Laurie Lewis has gathered fans and honors for her powerful and emotive voice and her versatile, dynamic songwriting. She is a sought-after recording producer and an equally skilled teacher and mentor.
And she is an inspiration and a ground-breaker – across genres, across geography and across gender barriers.
Laurie has shown us how a woman can blend into any part of the classic bluegrass singing trio, and she showed us how a great voice could move fluidly between bluegrass and other types of music. She showed us how a female fiddler could emulate the strength and grit of the early bluegrass musicians. She has shown how a Californian can appeal to traditional bluegrass audiences, as well as winning acclaim in the worlds of Americana and folk music.
She has shown us how to lead bands of talented musicians – learning from them while helping them make their best music. And she has shown us how to thrive in a constantly changing musical environment – without ever sacrificing her art.
Although she has played roots music since her teenage years and performed in various bands from her early 20s, it wasn't until she was 36 that Laurie decided to venture out on her own. Her solo recording, Restless Rambling Heart, introduced the national music audience to Laurie's talents and versatility. The CD, produced by Tim O'Brien, features seven originals and showcases her stunning vocal range and control.
Since that time, Laurie has twice been named Female Vocalist of the Year by the International Bluegrass Music Association, and won Song of the Year for her rendition of the now-standard "Who Will Watch the Home Place?" She has collaborated on numerous other award-winning recordings.
While steeped in the bluegrass tradition, Laurie's songwriting demonstrates her ability to surpass the limitations of that genre. Her works reflect her wide range of influences: from old time and country to Tin Pan Alley, jazz standards and early rock 'n roll.
Her songs have been recorded by Kathy Mattea, Patsy Montana and the First Ladies of Bluegrass, led by Missy Raines, among others.
Poet, essayist, novelist, and environmental activist Wendell Berry has asked her to set some of his poems to music.
Laurie has been nominated for GRAMMYs for her own projects and has been prominently featured on others' GRAMMY-winning works.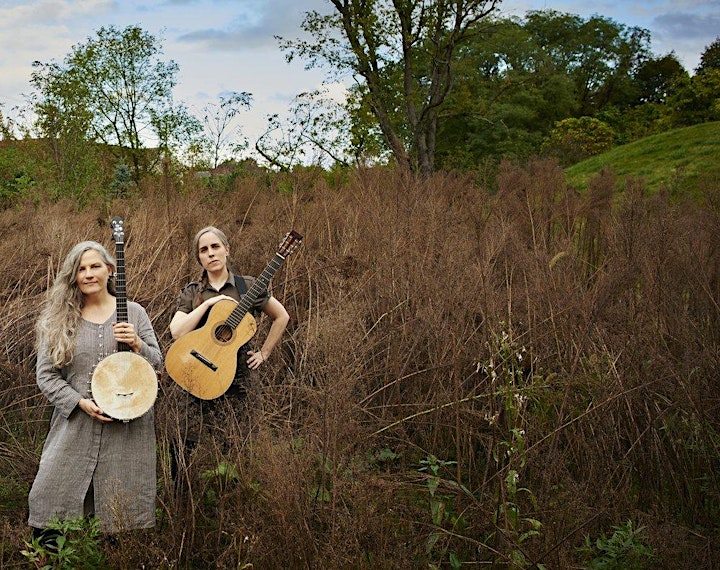 Somewhere on the border between old-time music and modern American songwriting, The Early Mays have built a band with harmonies that feel like home. It's a partnership that has shared slow-burning, perfectly paired vocals for ten years—from NPR's Mountain Stage to house concerts all over the mid-Atlantic. When they crossed paths in Pittsburgh, Ellen Gozion and Emily Pinkerton felt a resonance between their styles. It wasn't just the ballads and banjo tunes they had in common, it was a similar stage presence–understated and inviting. It was also a similar sense of purpose: putting their voices in the service of the song. This year, The Early Mays release Prettiest Blue, their fifth album and a follow-up to Chase the Sun (#1 Album, National Folk-DJ Charts, August 2016) and their 1st place finish in the Neo-Traditional Competition at the Appalachian String Band Music Festival (2016).
"I think part of our aesthetic comes from being introspective people," Ellen reflects, "We don't have a flashy, fast sound, but if you let the music engulf you, there are lots of layers. Our songs give people a place to slow down."
"The Early Mays rehearsals are restorative for me," adds Emily, "The hours spent in Ellen's living room, with coffee and dark chocolate, following the harmonies wherever they take us, laughing and just loving that exploration as much as we love singing for other people. I hope you can hear the joy of the process in Prettiest Blue." From the old-time music community, Ellen and Emily have absorbed the culture of deep listening that's central to playing with sensitivity. "Revivalists like us–who didn't live and breathe Appalachian music growing up–still learn and create by ear for the most part. Being able to carry hours of tunes in my head was life-changing. And there is new meaning to uncover each time you return to a field recording, or slowly build a relationship with a mentor."
That practice of deep listening–and slow, careful craftsmanship–spills over into every Early Mays performance and production. The duo strives to sculpt a warm, immersive sound. "We gravitate to beautiful spaces when we gig, and are always on the lookout for halls, churches or galleries that have a special acoustic identity. Then we boost that natural sound with just a touch of amplification," explains Emily.
When recording albums, the band has explored everything from a single condenser mic in a church sanctuary (Out Under the Sky, 2012), to analog tape and vintage compressors (The Early Mays, 2014 and Chase the Sun, 2017 at Lurch Rudyk's Broadcast Lane Studios). For Prettiest Blue, Emily and Ellen were looking for a particularly pared down, "in the room" sound. They recorded at Audible Images in Pittsburgh, PA with Hollis Greathouse, and combined live takes with multi-tracked vocals and cello. Drawn by Alex Perialas' work on Richie Stearns and Rosie Newton's latest release, The Mays decided to mix at Pyramid Sound Studios in Ithaca, NY. "Alex gave the mixes the exact acoustic blend we'd been hunting for, transparent and lush at the same time" adds Ellen.
Cellist Nicole Myers joins the Mays on Prettiest Blue, lending sweeping melodic lines to support the vocals and old-time textures. She is a founding member of Cello Fury (www.cellofury.com), an ensemble that bridges rock and classical music. "Her flexibility as a player has made this project especially poignant. She always adds the right emotion to the song," says Emily. "She's a beautiful collaborator," adds Ellen, "and she takes the time to understand our music inside and out." The deep tones of the cello are a match made in heaven for banjo, harmonium (portable pump organ) and fiddle arrangements that underpin "crystal-clear voices" and "stunning harmony lines" (Adam Hurt).
=====================================
The Mays have spent most of their professional lives as musicians. Ellen is a pianist for the Pittsburgh Ballet Theatre and a Music Director at First Unitarian Church of Pittsburgh. In the world of old-time, she has made a name for herself as a ballad singer (Awake, Awake, 2005). This trajectory comes across on Prettiest Blue in the newly-composed "Ballad of Johnny Fall," a dark tale of a man whose eyes were "once the prettiest blue." Ellen is also a master of the "crankie," paintings or papercuttings that are "cranked" to create moving, musical panoramas. She has taught at the Augusta Heritage Center and founded the Pittsburgh Crankie Festival: "It feels like a tremendous gift that every day of my life is filled with music-making."
Emily has lived a bit of a double life in music, dedicating two decades to Chilean folk song, including three years overseas and several collaborations with South American artists: "Even when I'm writing with my banjo, traditional singing from Chile creeps into my rhythm and rhyme. You can hear hints of this in "On a Dying Day' where the lyrics roll back and forth like waves." The other side of Emily's double life has given birth to chamber music compositions like Rounder Songs (New Amsterdam Records, 2017) for voice, banjo + NOW ensemble and Looking for Violeta (2019) for Quantum Theatre in Pittsburgh. She currently teaches songwriting in the Music Industry program at the College of Saint Rose.
=====================================
For The Early Mays, the past ten years have been a steady search for musical and spiritual sustenance: for themselves and for their listeners. "Prettiest Blue is about keeping your eyes trained on something brighter, even in the midst of sadness," reflects Emily. A decade of friendship is palpable in the co-arranged songs, as well as the dedication to craft and the sustained pursuit of a rich acoustic aesthetic. You may find yourself comfortably swaying in that neo-traditional space–somewhere between old-time and songwriter sensibilities–getting a glimpse of how much these songs have been cared for.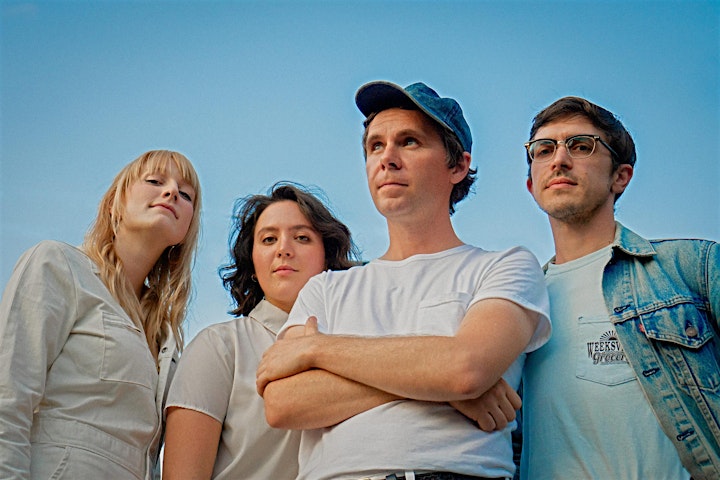 Happy Again isn't exactly happy. But the delightfully deadpan new album from roots mainstays Bill and the Belles is full of life, humor, and tongue-in-cheek explorations of love and loss. Happy Again marks a new chapter for the group by featuring all original music penned by founding member Kris Truelsen. Over eleven tracks the group shows their knack for saying sad things with a bit of a smirk, and tucked amongst the grief and jubilation are some jingle-worthy oddballs for which the band is well known. The raw songcraft along with the deft production touch of Teddy Thompson gives Happy Again an emotional punch that deepens with each listen. Bill and the Belles is Truelsen on guitar, fiddler Kalia Yeagle, bassist Andrew Small, and banjo/banjo-uke player Aidan VanSuetendael. They revel in the in-between: deeply engaged with the string-band tradition and eager to stretch those influences to contemporary settings. Happy Again is the latest chapter of that ongoing story: what happens when a string-band from East Tennessee lays down a session at Motown. It's a welcome evolution that feels familiar and timeless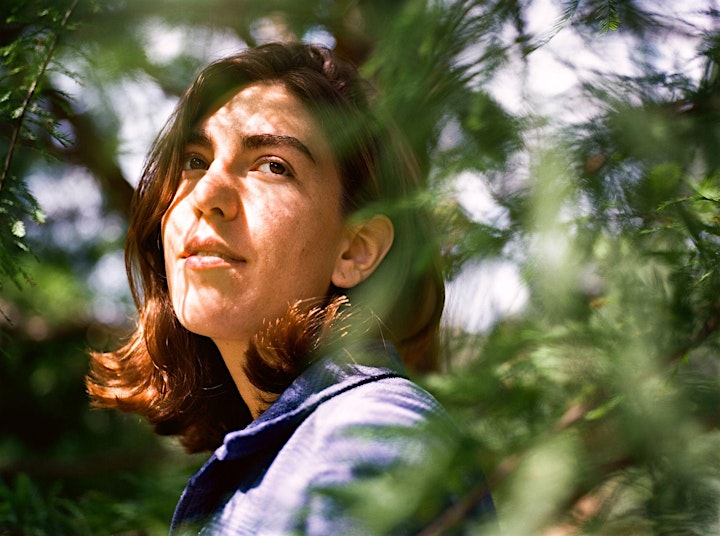 Maya de Vitry's devotion to songwriting is her way of staying present, curious, and imaginative. A versatile singer and multi-instrumentalist, her musical heart is anchored in a deep love of song-makers like John Prine and Townes Van Zandt, emotive vocalists like Nine Simone and Bonnie Raitt, and the traditional string band music of Southern Appalachia. Pennsylvania-raised and Tennessee-based, Maya first traveled and performed as a fiddling street musician, and then in bars, theaters, and on festival stages as a founding member of The Stray Birds. In 2019, she released her critically-acclaimed solo debut Adaptations (produced by Dan Knobler) and has since emerged as a prolific solo artist and musical collaborator. Violet Light (produced by Ethan Jodziewicz & Maya de Vitry) is her 3rd solo release and was recorded in a basement home studio throughout 2020 and 2021 in collaboration with numerous musical guests. Maya's music is an open-hearted invitation to explore the tensions between the visible and the imagined, between love and control, and our unrelenting human desire to belong—to a home, to an environment, and to each other.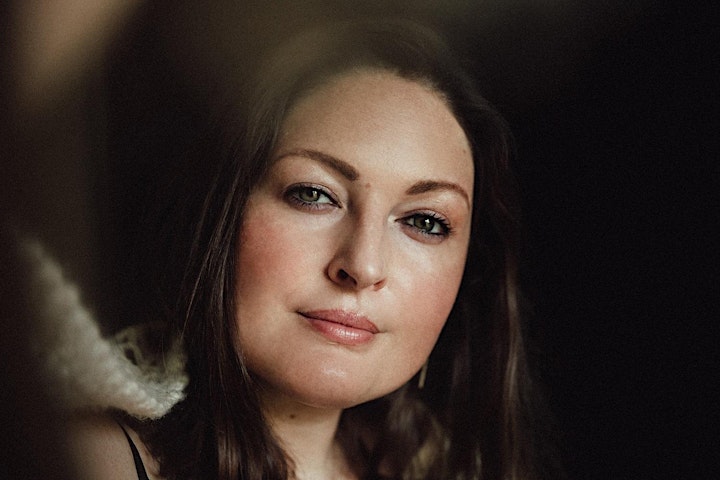 "I remember sitting in the coal camp house I grew up in and thinking, 'If I had another life, I'd give it to music," Tiffany Williams says. Not long after, Williams quit her job as a high school teacher in the Eastern Kentucky coalfields, loaded up everything she owned, and headed southwest for Nashville. She wanted to write songs for other artists but as she began to find her writing voice she also found her vocals developing in ways she couldn't have predicted. The result is her enchanting debut full-length album, All Those Days of Drinking Dust, a collection of ten tightly-written songs that is a solid new addition to the New Appalachian Movement that includes acts like Tyler Childers, The Local Honeys, Dori Freeman, John R. Miller, and others who are tangling influences of the past with their own complex takes on the region.
Williams is the daughter, granddaughter, and great-granddaughter of coal miners, but the more she introduced herself to audiences that way at live shows, the more she felt guilty about it. "I hadn't done anything to deserve claiming that," she says. To purge that feeling she wrote the title track, a contemporary take on a familiar story of being the product of hard-working Appalachians. The song is elevated by the production's refusal to craft it in the expected traditional sound, opting instead to match Williams' millennial point of view with an understated yet powerful mix of piano, percussion, and electric. "All Those Days of Drinking Dust," which opens the album, is also a declaration: here is an artist capable of knowing her heritage while also creating her own story. Williams' evocative voice can rise like the mountains or wander low and snaky as the creeks of her native Eastern Kentucky. Her vocals are so good, in fact, that it's hard to believe she didn't set out to be a singer earlier.