About this Event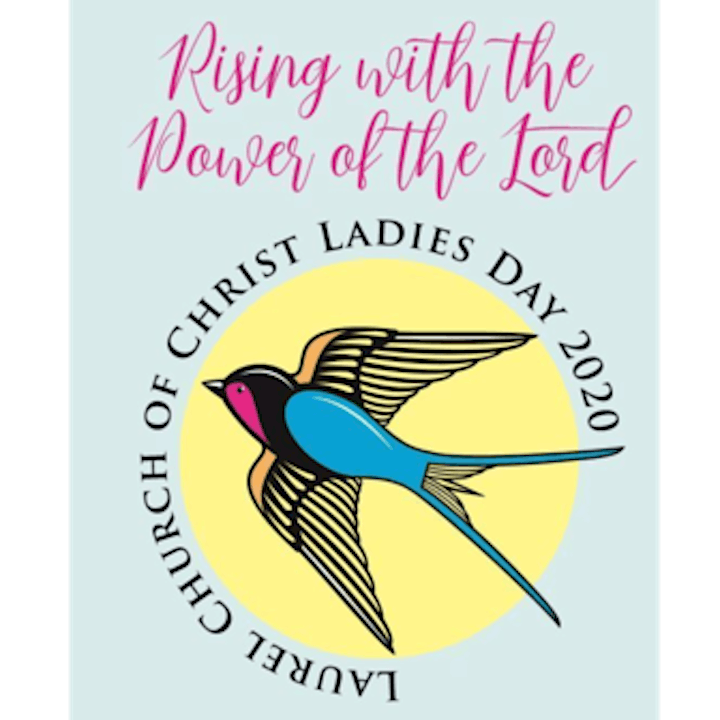 Praise God! The Ladies at the Laurel Church of Christ are excited to invite you to their annual Ladies Day program! The theme of the program is "Rising With The Power Of The Lord." The supporting scripture is NKJV Job, 12:6-7:
"...And those who provoke God are secure -- In what God provides by His hand. 'But now ask the beasts, and they will teach you; And the birds of the air, and they will tell you ...'"
The fun and educational program will feature:
Registration & Breakfast from 8 am to 9 am
Presentations on the Power of Loving, Power of Serving and Power of Compassion
Prayer
Songs
Lunch
An Exciting Bible Game
Bible Journaling (Verse Mapping & Crafting)
Girls of all ages are welcome to participate in the Ladies Day program. However, the church will provide limited day care options for children over six (6) years of age. Please use the day care ticket options to let us know how many children are coming!
Also, please let us know if you'll be participating in the Bible Journaling session!
Registration is not required, but helps us provide enough food and supplies for all attendees.
We hope that you can join us!