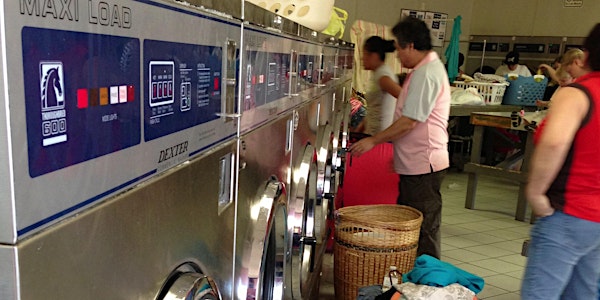 Laundry Love Fayetteville Volunteer
Laundry Love Projects partner with community volunteers to provide clean clothes to those living in situations of poverty in NWA.
When and where
Location
Washarama 549 West 15th Street Fayetteville, AR 72701
About this event
Due to COVID-19, ALL volunteers are required to wear masks while inside the laundromat.
It is our mission to take laundromats and convert them into hubs of relief, granting reprieve to those living in oppressive poverty. Laundry Love events provide people, without the resources to do so, a way to have clean laundry.
The hope is to build relationships and share a meal while restoring the dignity that occurs when having clean clothes. We also hope to limit the hard choice between clean clothes and other necessities.
Volunteering at Laundry Love is for everyone. During a typical evening, you will…
Assist people in the check-in process
Coordinate Washing Machine and Dryer Use
Load quarters into machines
Assist with laundry detergent allocation
Provide a meal
Assist with serving meals
Assist customers unloading or loading laundry
Visit, Laugh, and Smile