LaunchX Clubs: Midwest Regional Demo Day

Saturday, March 3, 2018 from 9:00 AM to 4:00 PM (CST)
Event Details
LaunchX Clubs Midwest Regional Demo Day is an event hosted by teen entrepreneurs, for teen entrepreneurs.LaunchX Clubs Midwest Regional Demo Day is an event hosted by teen entrepreneurs, for teen entrepreneurs.
Demo Day is a event to celebrate the progress of high school startup founders, while providing these entrepreneurs with support to continue to grow their businesses. Students in the LaunchX Clubs program have  been building their companies since September, conducting market research, prototyping, seeking feedback, iterating, selling, and building their business operations. Demo Day is an opportunity for these innovative, out-of-the-box thinkers to come together from across the midwest to showcase their progress and build connections with like-minded entrepreneurs. We are excited to welcome teams from around the region who will present their ventures within our year's theme of environmental sustainability to a group of experienced professionals from the local business and entrepreneurship ecosystem. 
The event will take place between 9:00am to 3pm.  We will be providing pizza and beverages for lunch, as well as bagels and pastries for breakfast.  We will hold a design thinking challenge at lunch.  There will be a private tour of M-Hub led by Bill Fienup after the pitch event.  Check-in will take place at 9:00am, when M-Hub opens.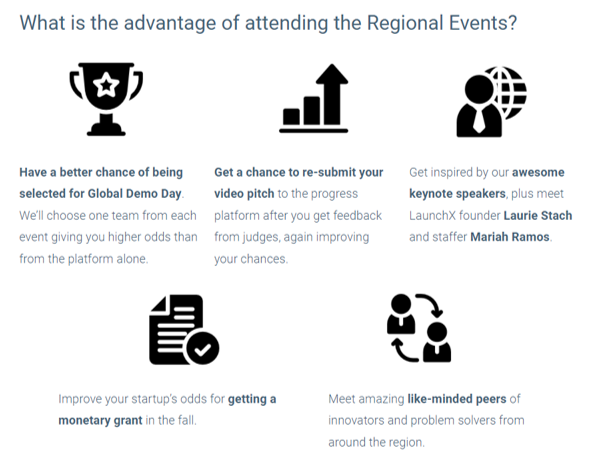 This event is hosted by Divya Pinnaka of Germantown High School, student regional director for the LaunchX Clubs Midwest Chapter.   After the event, participating students will get a tour of MHub by founder and managing director, Bill Fienup.  Below is the rough outline for the event. 
Do I register as a school, team, or individual?  You register as a TEAM.  If you are an active LaunchX member (you have been working with your team and actively participating in our program for the 17-18 school year), you will sign up as an Official LaunchX Team.  Please designate one member of your team to submit the form for your team.  You need to sign up PER TEAM not per school.  Please indicate the names and e-mail addresses of each team member attending when signing up. 

How can my team prepare? Let your mentor/faculty adviser know that you are attending and the date of your event, that way you can work together in being prepared to pitch in front of the board of advisers.  If you have any other questions about the regional or finalist event, check out this blog post.

How long will each team have?  Teams will have up to 5 minutes to pitch (the same amount of time as their pitch submission on the platform) plus 3 minutes of Q&A from judges 

Can guests attend? Yes, absolutely!  If you are an educator, parent, brother/sister, boyfriend/girlfriend/best friend and are planning on attending the event, please sign up for a general admissions ticket.  We encourage you to invite all of your friends and family members, audience support is encouaged and fun quizzes/games will be played during intermissions.  

By when do we need to register? Registrations are suggested by January 31 so that we may plan enough support for each regional hub.  Official LaunchX team registration is required at least 2 weeks prior to the event, so that we may ensure proper logistical support of participating teams.  No exceptions.
Speakers/Judges:
Jim Nelson - CEO Red Wave Energy - Mr. Nelson is an entrepreneur with extensive experience in business development, distribution and strategic relationships in startups as well as in fortune 500 companies. Jim brings a depth of experience from building and managing customer service organizations to sales leadership at Apropos Technology, Inc leading to a successful IPO.
Keig Kawaji - Assistant Professor of Biomedical Engineering (BME) - Illinois Institute of Technology - Keig, known by his students as Dr. K, is an educator, inventor, and a scientist. He directs the MRTD Laboratory (www.mrtdlab.org) that bridges between engineering and medicine, and is fully committed to the development of future critical thinkers and problem-solvers in the field of science, engineering, and business.
Evan Karambelas- Finance, Invenergy -Evangelos Karambelas is a Portfolio Finance Associate at Invenergy LLC, North America's largest independent renewable energy company, where he is responsible for managing and optimizing debt and equity financing across the company's domestic and international wind and gas-fired portfolio of operating projects.
Sudeep Nadkarni -Fin Tech Entrepreneur, Head of Banking/Financial Services-For 22+ years, Sudeep has driven EBITDA growth for progressive product and services firms through strategic, financial & operational leadership. His corporate turnaround skills have enabled firms to acquire & integrate $100M+ IP & talent assets. A rich entrepreneurial track record plus expertise around large transaction sales have enabled him to successfully fund, grow and run over a dozen new business ventures, one of which IPO'ed and eventually was acquired for $1.2 Billion.
Brenda Dunn Kinney- Chief Digital Evangelist BDK Associates -Brenda Dunn Kinney is an award-winning growth and turnaround architect and customer evangelist. Brenda received the 2007 National Business Leader of the Year Award from the Future Business Leaders of America (FBLA), for which she also served as vice chairwoman of the board. Brenda also served in an advisory role for ic Stars, a nonprofit organization for training upcoming talent in information technology.
Gauri Sharma - Chief of Staff at Paypal Global Consumer Product -  Gauri is a Kellogg MBA and has spent the last 5 years contributing to the success of hi-tech B2B startups in Chicago. Gauri is a Stevie Award Winner (Female Executive for her work as the CEO of Lab42)
Lisa Schumacher - Sr. VP of Client Engagement at Coherency- Previous to working at Coherency, Lisa helped professionals build skills for the Chicago tech industry as Director of Startup Intitute Chicago and managed a multinational client base as Sr. VP at C_Space. Lisa enjoys helping teams improve their results by improving their relationships with customers, employees, and key stakeholders. She's especially energized when imaginative technology and services come together to create truly better outcomes for all.
Bill Fienup - founder and managing Director of M-Hub 
mHub Chicago:
mHUB is Chicago's first innovation center focused on physical product development and manufacturing. We are so  excited to host our event at mHUB, inspiring students to take advantage of local maker spaces!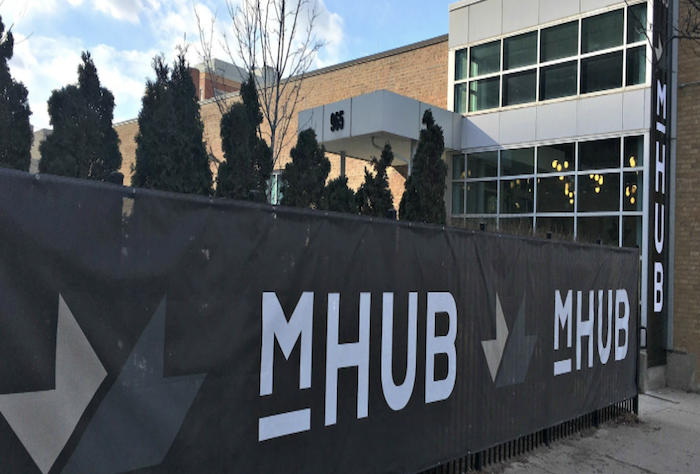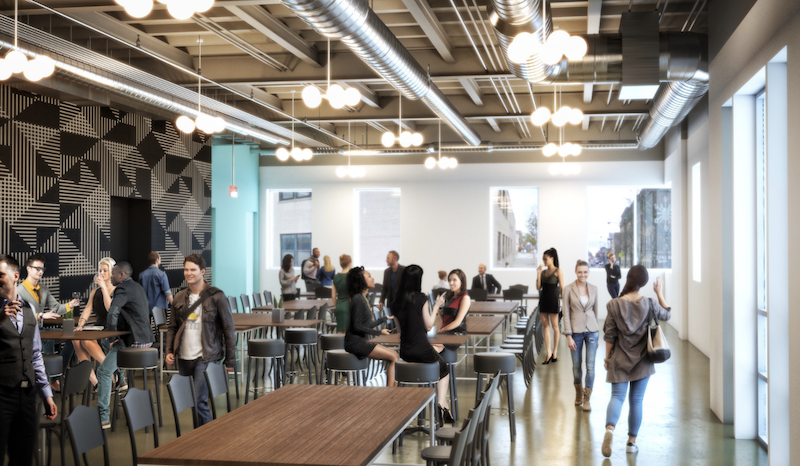 When & Where

mHUB
965 W Chicago Ave
Chicago, IL 60642


Saturday, March 3, 2018 from 9:00 AM to 4:00 PM (CST)
Add to my calendar
Organizer
LaunchX Clubs gives high school students the skills and mindset to start companies. We hand our curriculum off to motivated and forward-thinking teens so that you can build real startups—addressing real needs and making real impact.