Description
Lunchtime LaunchPad is a weekly event for students and faculty to hear entrepreneurs share their journey of starting a business - from success to failure.
---
APRIL 6th: Mike Genchev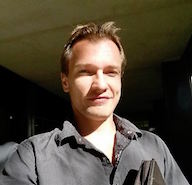 Mike Genchev the founder of Olympia Training Center, a gym offering martial arts, Parkour and fitness classes in Orange County. The gym has a focus on youth students and has helped 1000s of individuals reach their personal health and fitness goals, compete globally and develop physical abilities. He has also been personal trainer and nutrition coach for the past 12 years, done digital marketing, SEO, business consulting, 3D CAD design, website development and property management.
APRIL 13th: Fernando Okmaura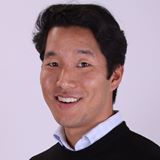 Fernando is co-founder and CEO of Kekanto, a Latin American local guide that shares similarities with Yelp, and Delivery Direto, an SaaS e-commerce system for restaurants. The company is based in São Paulo and is backed by Accel Partners. He's passionate about entrepreneurship and investing, being an angel investor in Eccosys, a cloud ERP for e-commerce, and Brilia, Brazil's leading LED IoT company. Prior to his entrepreneurial endeavors, Fernando worked at JPMorgan's Investment Bank in New York and McKinsey & Co in Sydney. He holds a B.S. in economics from the Wharton School, an MBA from the Stanford GSB, and a JD from the University of Sao Paulo.
APRIL 20th: Lubna Ahmed

Lubna is the founder and CEO of Invoy. Invoy is bringing a new level of science to weight loss management. Use the Voyager Wellness Breath Monitor to trend and understand your ketone levels at home to help reach your weight management goals.
APRIL 27th: Randy Haveson

Randy is a serial entreprenerial. He was the founder of The HERO Hours and a few other companies. He is now the manager of Alcohol & Other Drug Programs. He works with a variety of offices and student gorups on campus to improve servieces related to alcohol and other drug education, prevention, and recovery.
MAY 4th: Alton Chislom

Alton Chislom is MBA Professional who is known for developing systems which increase productivity, reduce user errors, and solve critical problems efficiently. He is also the founder of Versafit.
MAY 11th: Asher Yeh

Asher is the Co-Founder of Sip and Colr, one of the largest mobile paint and sip companies in OC that offers an nightlife activities by turning restaurants and bars into art studios. Asher is also the co-founder of Shuttter, an online platform for consumers to connect with different photographers. Prior to founding Sip and Colr and Shuttter, Asher received his undergraduate degree at UCI and was heavily involved with the entrepreneur community at UCI. He started his journey in entrepreneurship when he was 16 by opening up A+ Styles, an online platform to buy or trade American clothing brands. On the side, Asher enjoys traveling and watching musicals. He was a member of UCI fraternity Lambda Theta Delta.