Description
Lunchtime LaunchPad is a weekly event for students and faculty to hear entrepreneurs share their journey of starting a business - from success to failure.
Note: When registering for an event, you can see the background and description of the speaker listed below the ticket.
---
VICTORIA BRODSKY with Plush Bra
Week 9-March 9, 2017


Victoria Brodsky is an entrepreneur in the female consumer products space. She studied Nutritional Sciences at UC Berkeley and began her career in the start-up realm as the Director of Nutrition at a Nutritional App company in 2014, but very quickly realized her true passion was creating products that would make the lives of women easier, more convenient, and more comfortable. As Victoria develops her up-and-coming products, she also consults for various companies as a strategist.
---
IRVING

BARCENAS with Culinarian

Week 10-March 16, 2017

Irving Barcenas is a graphic designer and strives to be multidisciplinary in the many aspects of design. He specializes in branding, corporate identity & brand development which has brought him into the world and culture of entrepreneurship. He is the Co-founder of Culinarian, a social cooking app that enables users to teach and learn from each other how to cook via real-time live feed. We unify the universal culture of food in a community-based app.
---
Fernando Okmaura with Kekanto
Week 2- April 13, 2017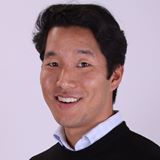 Fernando is co-founder and CEO of Kekanto, a Latin American local guide that shares similarities with Yelp, and Delivery Direto, an SaaS e-commerce system for restaurants. The company is based in São Paulo and is backed by Accel Partners. He's passionate about entrepreneurship and investing, being an angel investor in Eccosys, a cloud ERP for e-commerce, and Brilia, Brazil's leading LED IoT company. Prior to his entrepreneurial endeavors, Fernando worked at JPMorgan's Investment Bank in New York and McKinsey & Co in Sydney. He holds a B.S. in economics from the Wharton School, an MBA from the Stanford GSB, and a JD from the University of Sao Paulo.