Event Information
Location
525 S. Hewitt Street
Downtown Los Angeles, CA 90013
Description
Planning and executing your product launch is critical to thrive--or even just survive--the crazy new environment of retail. Customer engagement, pricing, packaging, and the order in which you approach each channel--everything matters. Things are changing fast online and offline, and it's hard to keep up with the trends.
You will hear war stories and hard-earned tips from serial entrepreneur Courtney Nichols Gould, CEO of Smarty Pants Vitamins, followed by an "unpanel" discussion with the audience and special guests, who include:
Agenda:
6:30 - Check-in and refreshments
6:50 - Talk and Q&A
7:20 - "Un-Panel" discussion
8:00 - Networking
8:30 - Adjourn
Early bird tickets $10 off. No refunds.
Never miss an event - sign up here!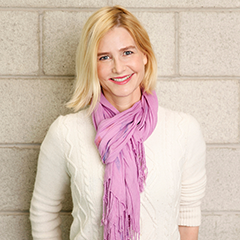 About Courtney Nichols-Gould
Courtney Nichols Gould is the Co-Founder/Co-CEO of SmartyPants Vitamins, the leading maker of premium gummy vitamins with a commitment to bring more health to more people every day. Since launching in 2010, SmartyPants has led the industry in making ingredient choices focused on quality and transparency and wrapping them in a delicious gummy. The company's products are top ranked on Amazon and sold everywhere from Whole Foods and Target to Costco and beyond. Previously the founding COO of FlyClear, and a senior executive at tech/media companies, Courtney became obsessed with making a real thing in the real world to help real people, and she is honored to have the chance to do just that.

Date and Time
Location
525 S. Hewitt Street
Downtown Los Angeles, CA 90013