Description
Local markets have always been a place of opportunity for minorities, immigrants and others who want to start a business but who may not have a lot of money. Are you looking to explore the possibility of turning your hobby into a successful business? Treat your market booth as a business because it is a business.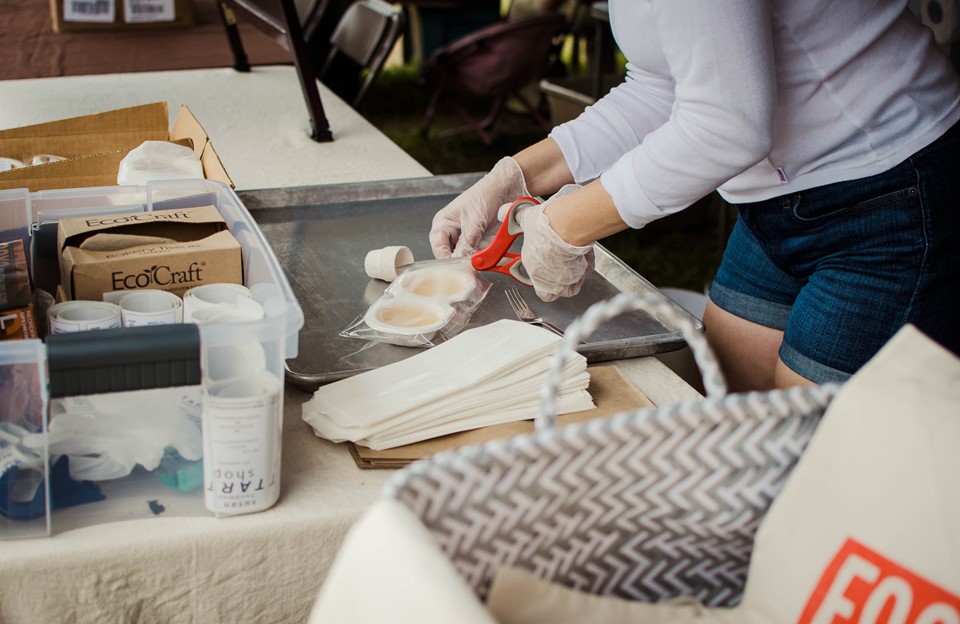 Do you have a family recipe that your friends and family just rave about? Do you have the passion, desire and motivation to start your own food business at a local market? Join our Launching and Running a Hobby Food Business at Local Markets workshop series that explores storytelling, crafting a pitch, accessing funds, and other practical tools for early stage entrepreneurs. We guide you through a hands-on process of clarifying the business idea, finding the customers, evaluating the opportunities, calculating your cost of goods and laying the foundation for the business to thrive.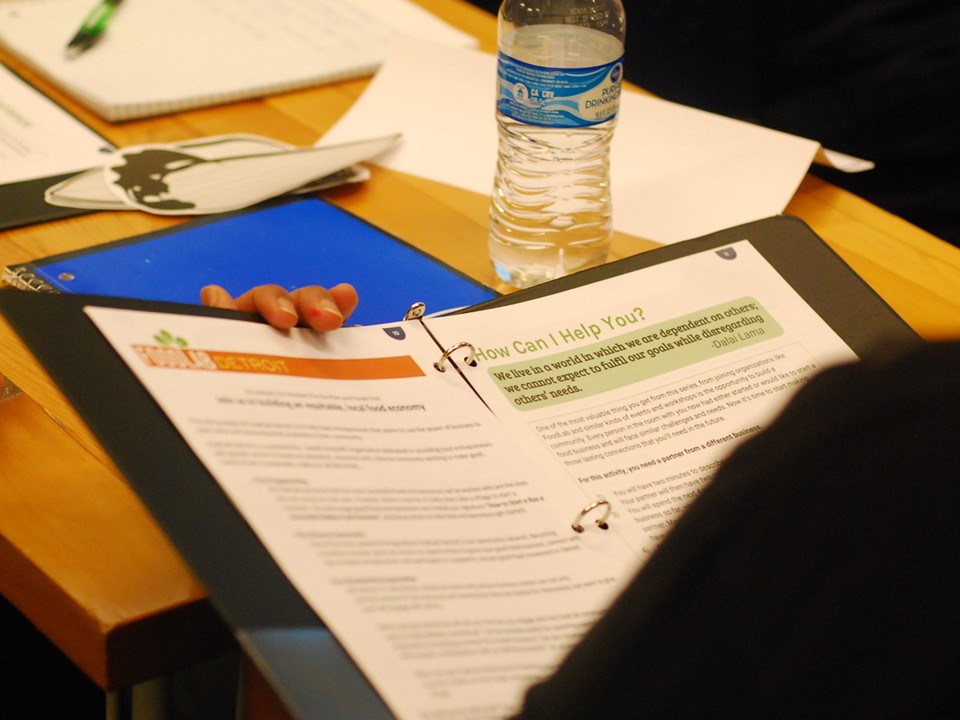 We will discuss resources that businesses can pursue, and platforms that you can leverage to catalyze you food-business for community good. This module is 4-weeks long and includes a speed-mentoring session on the last week.

This class is right for you if:
You want to know how to turn your favorite recipe/product into a marketable product

When it comes to a food business, you are:

Interested in starting up/in the beginning stages

Looking for information on the legal requirements

Wondering "what do I do next" as it relates to getting your product to market

Unsure if starting a food business is right for you

Looking for resources that are available to aid in starting

Unsure how to accurately cost your product and price it for retail
Syllabus
BUSINESS FORMATION
Gain an understanding of the importance of setting up the right business entity to sell your product/service
Clarify your type of food business

Sole Proprietorship v. LLC

Cottage Food v. Food Establishment v. Food Service

Complete "Self-categorization form"

LICENSING & REGULATIONS
Michigan has certain regulations and guidelines that you must follow in order to produce your food under sanitary conditions and protect the health and wellbeing of your potential customer.
Cottage Law (labelling requirements, types of items allowed, etc.)

Food Establishment (licensing, labeling, etc.)

Food Service (licensing, labeling, etc.)

What is ServSafe

Types of insurance

GO TO MARKET PLAN
Gain an understanding of the importance of creating a plan for going to market
How will you make your product/where will you cook it?

How to explain your product. What will make customers buy it?

How do you find customers?

What markets/events/venues are right for me?
Evaluating opportunities.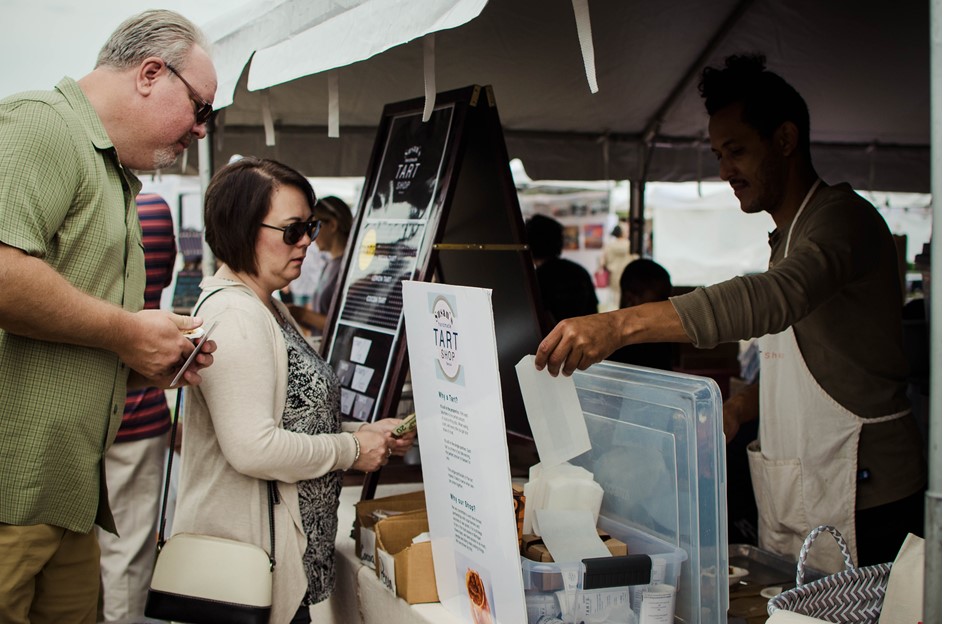 THE TOTAL COST
The price you choose to set communicates value, market position and customer expectations
What exactly is your Cost of Goods (COGS)?

How to fund (and not to fund) your business

Business practices v. things to avoid

"Wearing all the hats"/ what else do you need to consider if your business grows.

SPEED MENTORING SESSION
Receive constructive feedback from your peers and mentors to refine your business strategy
The evening will start with networking, followed by an elevator pitch by each business owner.Small business owners will then meet in a fast-paced group setting, asking and answering questions in areas such as: sales and distribution, packaging, marketing, social media, and finance with local-area business experts.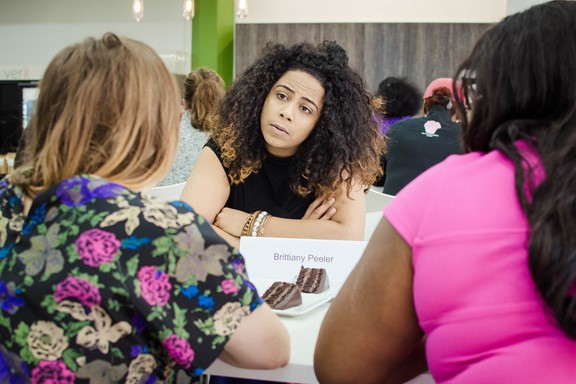 Takeaways:
When it comes to your food business, a thorough understanding of:

The licensing/certification process for starting a food business in Wayne or Oakland County, including costs for packaged goods and catering businesses

What types of insurance you will need and estimated costs

Various area marketplaces to consider, including costs

The types of locally available commercial kitchens available, including costs

How to determine the costs of starting & running, including ingredient costs and how to determine the retail price for your product or food service

You will develop a "recipe" for starting & running your food business (the first steps towards a business plan)

You will have an opportunity to participate in a "speed mentoring" session, after developing your roadmap, to ask seasoned food professionals their advice/suggestions/opinions on your most burning questions!
Program Format
Background materials

There will be background readings and homework that need to completed prior to the weekly in-person workshop

Workshops

Weekly in-person workshops led by experts in each topic

Lecture and discussion on background materials, group activities and reflection
Business Development Activities

Weekly activities focused on your business development

All business development activities build to a clear elevator pitch at the end of the workshop



Peer Mentoring

Weekly business development activity and receive constructive feedback from peers


Programming designed by In The Business of Food & FoodLab Detroit
Workshop Schedule:
Wednesday, July 25th from 6pm - 8pm
Wednesday, August 1st from 6pm - 8pm
Wednesday, August 8th from 6pm - 8pm
Wednesday, August 15th from 6pm - 8pm
All workshops will take place at Grand River WorkPlace. Light snacks will be provided.
FAQs
How long is the Early Bird available for?
There will be five Early Bird tickets available. Once those are sold, the regular price goes into effect.
Can I purchase my ticket the day of?
Tickets will be available until Monday, July 23rd at 5pm or sell-out. We cannot accept walk-ins.
What are my parking options?
There is a small parking area available at Grand River WorkPlace. Free street parking is also available.
What should I bring?
Light snacks and bottled water will be available. Feel free to bring an additional snack or covered drink. All materials needed for workshop will be provided.
I'm a FoodLab Detroit member, how do I receive the discount code for 50% off?
The discount code will be posted on our private Facebook Discussion group. You can also email Ederique (eg@foodlabdetroit.com) to receive the code.
I'm not a FoodLab Detroit member. How can I receive a discount code?
Discount codes are reserved for FoodLab Dertroit members only. Contact Ederique (eg@foodlabdetroit.com) to learn more about membership or visit our website at www.foodlabdetroit.com.