Location
General Assembly
225 Bush St
San Francisco, CA 94105
United States
Description
Tech Trends for 2014 and Predictions for 2015
Spotting the Next Big Idea from JOURNALISTS AND INVESTORS
OVER 200 ATTENDING!

FEATURING INVESTORS and ANALYSTS: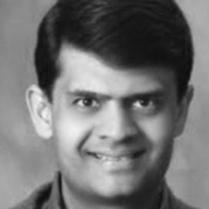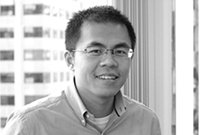 Bill Baumel
Angel Investor
Steve Kraus
IpsosMedia CT

Salil Pradhan
Partner
DraperNexus
Jay Zhao
Granite Ventures
Investor
Sebastien Torre
President
EAEC
FEATURING JOURNALISTS: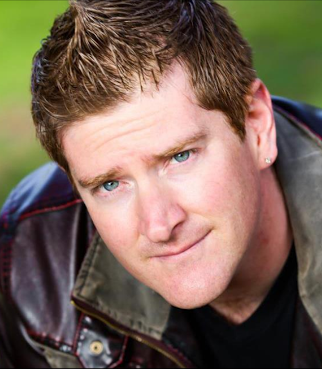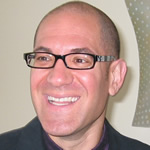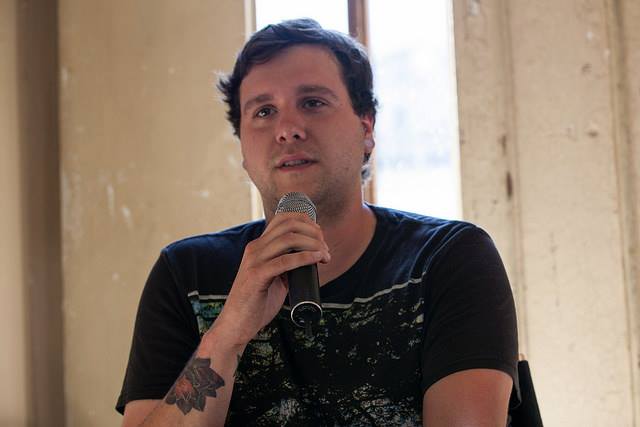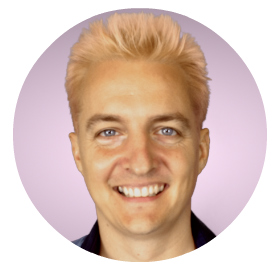 John Beitnott
Tech Reporter
Jean Baptiste Su
Forbes
Tech Columnist
Steve Hoffman
Founders Space
CEO
Tom Foremski
Editor
Silicon Valley
Watcher
Drew Hendricks
Tech Reporter
Murray Newlands
Freelance Reporter
TOPICS:
Enterprise Trends: What will impact business operations, infrastructure and strategies?

Consumer Trends: What do consumers want for services and apps for entertainment, eCommerce, content and media?


Investing: Where should investors look for promising new markets and opportunities? What should they reject as old news?

Startups: How should startups incorporate tech trends in their product and marketing strategy?

What was a success; what failed; and where should you be investing next year?

Our panel of leading industry influencers of analysts, investors and journalists will debate and argue the top successes and failures of 2014. What was a success; what failed; and what are trends to watch.
Here are some topics we will address;
Computing Everywhere: Mobile, tablets, PCs
Web services and digital media

Mobile and telecom, apps and devices
The Internet of Things: Hardware, software, systems, devicess
Marketing and advertising

Big data and analytics
Artificial intelligence and smart machines
Next generation for cloud computing and IT Managed Services
Software defined infrastruction and applications
Security and privacy
Social Media
Clean tech and energy
Drones and automation
Connected cars
Retail, eCommerce, payment and billing solutions
Health, wellness, quantified self, fitness, wearables, medical devices

HOST A DEMO TABLE OR SPONSOR FOR STARTUPS OR RECRUITERS:
Host a demo table if you have a product, service, software, hardware, or application where you are looking for customers, investors or partners. Includes Wifi and outlet. Or send u s email for major sponsorships with attendee list. Options:

$95 for shared table


$145 for exclusive table

$195 for exclusive table and 1 minute talk to audience
---
SCHEDULE

4:30- REGISTRATION

4:45-5:30 New Report: Digital LIfestyle Choices and Purchases of the Affluent

Steve Kraus,Chief Insights Officer, Audience Measurement Group Ipsos MediaCT


5:30-6:30 Panel followed by venture pitch and comments.
6:30-7:15 Startups Pitch Panel and Sponsor Demos
This session sponsored by European American Enterprise Council, more details below.

Speakers:


INVESTORS and ADVISORS:

Salil Pradhan, Partner, DraperNexus
Bill Baumel, Angel Investor
Jay Zhao Granite Ventures
Sebastien Torre, President, European American Enterprise Council

JOURNALISTS:

Jean Baptiste, Tech Columnist, Forbes
John Boitnutt, Freelancer, USA Today,
Tom Foremski, Founder, Silicon Valley Watcher
Murray Newlands, Freelance Reporter
Drew Hendricks, Tech Columnist
Moderator: Steve Hoffman, Founder, FoundersSpace
PItch panel from 1 to 7 minutes followed by panel comments. Many startups have received funding or partners from past events. Its easy to pitch, just register on our site for your session which includes demo table.


7:15-9:00 Networking, Drinks, Food, and Demos
_____________________________________________________
Who Will Attend:
Startups, tech, venture capitalist, angels, small business owners, media and entertainment professionals, retail owners, entrepreneurs, mobile, Internet, digital media, startups, service providers, legal, financial services, banks, investors, media, anallysts.

Register to Pitch
Startups can pitch by registering on the link on our site for pitch of 1 to 7 minutes which includes a demo table. The judges evaluate the pitches and investment prospects for the company. Many startups have received funding from angels at our past events

APPLY TO SPEAK: Investors, Analysts and Journalists preferred:
Apply to speak on thea panel and judge the startups. There is no fee. We seek investors, angels, VCs, strategic investors, analysts and experts. Send email with bio and areas of expertise to Speakers@Angellaunch.com.
STARTUPS HOST A DEMO TABLE:
You get a shared or exclusive four foot demo table during networking to meet prospective customers. Wifi and outlets. Register on link above.

Refund Policy for Tickets:
We do not issue refunds but you can use as a credit toward a future event or transfer to someone else.
---
JOIN OUR FACEBOOK PAGE www.facebook.com/angellaunchevents
Follow us on Twitter.com/angellaunch
MORE INFO: Zahava Stroud 310 736 1541 or Info@angellaunch.com
____________________________________________________________________
SPEAKER BIOS

John Boitnott, Tech Freelancer, NBC, Inc Magazine, USA Today, VentureBeat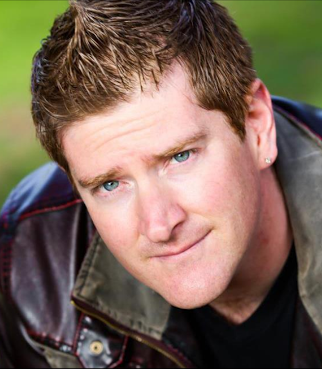 A journalist and digital consultant, John Boitnott has worked at TV, newspapers, radio and internet companies in California for 20 years. He's an advisor at StartupGrind and has written for NBC, Inc Magazine, Entrepreneur, USAToday and Venturebeat among others
_____________________________________________________________________
Tom Fortemski, Founder and Editor, Silicon Valley Watcher



In May 2004, Tom became the first journalist to leave a major newspaper, the Financial Times, to make a living as afull-time journalist blogger. Tom has been reporting on Silicon Valley and the US tech industry since 1984. His current focus is on the convergence of media and technology--the fuel for a new era for Silicon Valley. Silicon Valley is becoming a Media Valley and every company is a media company.
_____________________________________________________________________
Drew Hendricks, Tech Freelancer, Forbes, Entrepreneur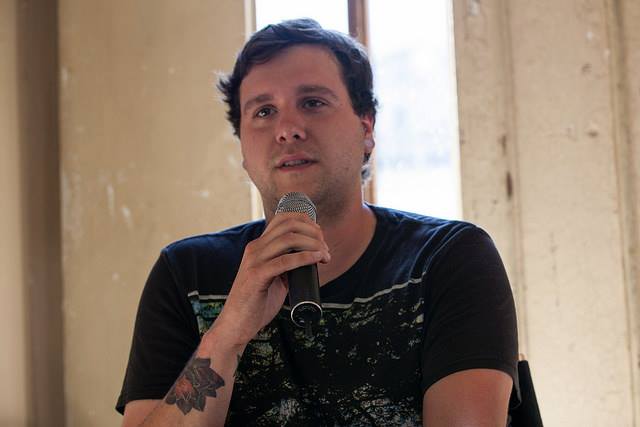 Drew Hendricks is a tech, social media and environmental addict. He's written for many major publishers such as Forbes, Inc. and Entrepreneur.
_____________________________________________________________________
Steve Hoffman, CEO, Founders Space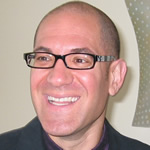 Steve Hoffman (a.k.a. Captain Hoff) is a high tech serial entrepreneur, cofounder of Founders Space, and angel investor.
Recent investments include BoxC, Mavrx, wise.io, Mouth, Suitey, Pathful, Hipcamp, AirPair, Red Clay, MeetingHero, Tablelist, Hipcamp, Content Analytics, Solano Labs, and CrowdCurity. As head of Founders Space, Hoffman has helped hundreds of startups deal with rapid growth, go through the fund raising process, and develop critical strategic relationships.
Hoffman is a founding member of the Academy of Television's Interactive Media Group, was Chairman for the Producers Guild SF, and served on the Board of Governors for the New Media Council. Hoffman is also a cofounder of LavaMind, which has developed numerous award-winning entertainment and educational apps. Connect with Captain Hoff on AngelList, LinkedIn and Facebook.
_____________________________________________________________________

Steve Kraus, Chief Insights Officer, Audience Measurement Group Ipsos MediaCT




Stephen Kraus is uthor of three books about success and affluence in America. Currently Steve helps lead the design, analysis and interpretation of the Mendelsohn Affluent Survey, a 35-year study tracking Affluent lives, lifestyles, media habits and purchasing patterns.
Steve writes monthly columns on media, social trends and affluence for Ad Age and MediaPost. He co-authored The New Elite: Inside the Minds of the Truly Wealthy, which Publisher's Weekly called indispensable to marketers." His next book " Selling to the New Elite earned excellent reviews for its exploration of passion as the fundamental principle underlying sales excellence, wealth accumulation, and the world's most elite luxury brands.Stephen Kraus received his Ph.D. in social psychology from Harvard University, and twice won Harvard's award for teaching excellence.
__________________________________________________________

Murray Newlands, Tech Freelancer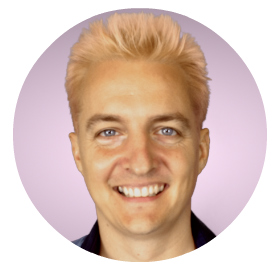 Murray Newlands LLB Solicitor FRSA contributes to Entrepreneur.com, Inc.com, and VentureBeat where he writes and produces videos on entrepreneurship, tech and social marketing trends and startup advice. His work has been featured on The Wall Street Journal, The Guardian, Forbes, The Huffington Post, Time and many other publications. Newlands is a marketing and public relations professional, having founded several media firms. Newlands was Non-Executive Director for Slough Enterprise Hub and Cambridgeshire Business Services. He is on the advisory board for VigLink, the leading platform for content-driven commerce. Newlands received a Bachelor of Laws and he is qualified as a Lawyer. He gained his Green Card by being recognized by the US government as an "alien of extraordinary ability." Newlands is the author of "Online Marketing: A User's Manual" published by John Wiley and "Content Marketing Strategies for Professionals".
https://www.linkedin.com/in/murraynewlands
_____________________________________________________________

Jean-Baptiste Su, Technology Columnist, Forbes


Jean-Baptiste is a 20-years media veteran who leaves in Cupertino, California, at the heart of Silicon Valley. He manages the TechPulse 360 column of Forbes.com, covering the latest trends in technology innovation and business investing from his offices in San Francisco. He's also the founding editor of BayLive, an authority for news and trends in the worlds of business, technology and lifestyle in San Francisco Bay Area/Silicon Valley, with co-founder and former reporter Eddie Leblanc, now the CEO of Oxygen PR. Jean-Baptiste started his career in technology and business journalism 20-years ago at IDG Communications (PC World, ComputerWorld), before joining Groupe Tests (01Net, 01Business...) in Paris, France. After a 5-years stint at La Tribune, France's financial daily newspaper, Jean-Baptiste joined French business magazine L'Expansion, as its Silicon Valley correspondent. When Jean-Baptiste is not chronicling the shakers and movers of Silicon Valley, he enjoys family time with his wife and three boys, swimming, biking and preparing gourmet meals.
Forbes.com Inc., (www.forbes.com) a leading Internet media company, is among the most trusted resources for the world's business and investment leaders, providing them the uncompromising commentary, concise analysis, relevant tools and real-time reporting they need to succeed at work, profit from investing and have fun with the rewards of winning. Forbes.com includes real-time original reporting on business, technology, investing and lifestyle; stock and mutual fund quotes; comprehensive company profiles; a wide array of interactive tools, calculators and databases, including People Tracker, the annual Forbes Lists; a Lifestyle section that currently focuses on high-end vehicles, collecting, real estate and travel; and the complete online editions of Forbes' magazines.



_____________________________________________________________________



Salil Pradhan, Draper Nexus, Venture Partner
Salil is a Venture Partner with Draper Nexus, an advisor to a number of private & public companies and has served on a number of academic boards including UCLA's WINMEC and UCSD's center for wireless communications. In his previous life, Salil was the founder and Chief Technology Officer for HP's Enterprise RFID efforts, focused on retail and healthcare. A recognized thought leader, Salil is the founder of two startups and has been issued 43 US patents. Salil has a Masters in Computer Science from Northeastern University and achelors in Engineering from the University of Poona.
_____________________________________________________________________________________________________________________

Jay Zhao, Granite Ventures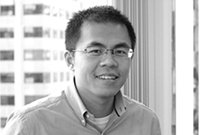 As part of the investment team at Granite Ventures, Jay Zhao helps the firm evaluate early stage investment opportunities and provides support to existing portfolio companies. His current areas of interest include consumer internet, wearable, big data and decentralized applications. Jay actively works with Mechio, Airpair and Workboard on the aspects of recruiting, strategy and partnership development. He was also involved with Sense, Mixamo and Grid2Home.
Prior to Granite Ventures, Jay was a venture partner at Health Nest, a seed fund accelerator that focuses on investing in and supporting consumer mobile startups in digital health vertical. Jay helped construct the program and led the first batch investments. Before Health Nest, Jay was a founder & CEO at Pureland, a venture-backed eCommerce company that aimed to deliver high-quality tea through a socially-conscious model. In his spare time, Jay serves as an active adviser for the startup community with expertise in fundraising, business development and lean startup coaching.Jay holds a Finance and Management degree from Tulane University – A.B. Freeman School of Business.
________________________________________________________________________________-

Sebastien Torre, President, EAEC


Mr. Sebastien Torre has 15+ years of successful experience in the leadership and management of international marketing/sales and business development teams/divisions of various technology firms. Partner and founder of Venture Development International, LLC and Venture & Capital International LLC (1999), Mr. Torre has directly participated in the US, EU and international business development and strategic marketing efforts of more than thirty small to large (some public) European and US software, hardware and wireless companies; including long term executive/VP roles at SWT SA acquired by Captiva Software and then acquired by EMC, and at Captaris, Inc. acquired by Opentext.

__________________________________________________
CO HOSTS AND SPONSORS:
EUROPEAN AMERICAN ENTERPRISE COUNCIL (EAEC)

The European American Enterprise Council (EAEC) is a private member-driven social enterprise and network (8 US and EU chapters in January 2014), and part of the European Commission's Enterprise Europe Network (600+ organizations in Europe, and a worldwide presence). EAEC aims at promoting Cross-Atlantic cooperation, collaboration and business between European and North-American companies, institutions and economic regions while fostering Innovation, International Trade, Investment and Entrepreneurship. Check EAEC's annual event USAWEEK in Europe. EAEC's goal and main focus of activity is to have its members (consultants in position, transition and retirees) advise, support and assist both European companies wishing to establish themselves or invest in North America, and North American companies wishing to do business or invest in Europe by advising them, offering them access to the right distribution channels and decision-making ecosystems/hubs, leading them through the entire process, and helping them achieve their revenue and expansion goals. The EAEC 3 R's step by step Acceleration Services and Programs are: Research & Advisory, Revenue Acceleration and Recruiting.
_________________________________________________

GENERAL ASSEMBLY SAN FRANCISCO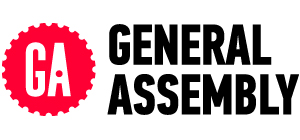 At General Assembly, we are creating a global community of individuals empowered to pursue work they love, by offering full-time immersive programs, long-form courses, and classes and workshops on the most relevant skills of the 21st century – from web development and user experience design, to business fundamentals, to data science, to product management and digital marketing.
---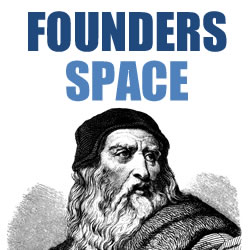 _____________________________________________________________________

We invite you to sponsor this event. Sponsors include:startups, service provider firm, nonprofit, business or organization to sponsor this event. You can share the sponsorship package and benefits with your portfolio companies or partners.Send us an emai lfor sponsorship pricing to sponsors@angellaunch.com


SPONSOR CATEGORIES
Categories are nonexclusive. If you want to be category exclusive as the only sponsor at event such as only law firm, or only human resources outsourcing sponsor at entire at event, contact us for customized package.
15 minutes presentation or seminar on topics to entire audience


One speaker on panel during session

Demo Table

Logo/link on web page and email announcements with description as presenting sponsor


10 Tickets

Attendee list (full contact info, opt-in)

Exclusive Sponsor: For extra fee you are exclusive sponsor at event in your category (ie, only law firm sponsor; only human resources outsourcing firm)

Gold Sponsorship
5 minutes presentation

0ne speaker on panel during 20 minute session

Demo Table

Logo/link on web page and email announcements with description

6 Tickets


Attendee list (full contact info, opt-in)
Silver Sponsorship

One speaker on panel

Demo Table

Logo/link on web page and email announcements with description


One minute comments to audience

4 tickets

Exhibitor

Exhibitor Table


Logo/link on web page and email announcements with description

2 tickets