LaunchFEST Pitch and Networking Mixer

Tuesday, September 30, 2014 from 4:00 PM to 9:00 PM (PDT)
Event Details
This event produced by Angel Launch and Founders Space connecting startups to investors and angels around the world. MORE INFO:  Angel Launch 310 621-6850 or Info@angellaunch.com

MEETUP MEMBERS: NO FREE TICKETS ARE AVAILABLE AT THIS TIME

HEAR THESE SPEAKERS, PITCH ANGELS AND NETWORK:



 
 
 
 

 

Ben Bateman
 Associate Director for Hardware, Design, and Technology
Indiegogo


Robert Tillman
CEO
RRT Partners
Angel investor

 Joe Jasin
Managing Partner
DNA Ventures

 Salil Pradhan
Partner
Draper Nexus

 Martyn Crew
CEO
Bootstrap Marketing


 

 
 

 
 

Larwence Tang
Head of Promotion Investment
Hong Kong Investment Agency


 Bill Baumel RWI Ventures
Angel

Riaz Karim, Founder, Alchemy Private Equity, London and Los Angeles
EVENT SPONSOR


 

Eros Resmini

Partner
 9 Plus

 

 Steven Hoffman

Founder

Founders Space

 WHO SHOULD ATTEND OR DEMO:
startups seeking investors

startups seeking partners or customers


business professionals looking for clients

developers looking for work or a job

consultants seeking clients

sales and marketing execs making new connections for business development


service providers like law firms, accountants, incubators, shared work space.



HOST A DEMO TABLE OR SPONSOR
Demo Table:  Host a demo table if you have a product, service, software, hardware, or application where you are looking for customers, investors or partners. Includes Wifi and outlet.
Options:

$75 for shared table


$95 for your own table

$95 to $145 to give pitch with table.
Funding, Partnerships, Incubators and Distribution for Startups in US, Europe and Asia
Designed for US startups and investors seeking funding and partnerships in US and abroad; and foreign based startups seeking funding and partnerships in the US
This event generously sponsored by Alchemy Private Equity and we have given away 500 free tickets which are now gone.  We will have limited seating to first come, first serve for chairs.Enjoy delicious food and drinks, networking and panels. We will give priority seating in chairs to those that purchase tickets so everyone who buys a ticket gets a chair and admission. All others will be admitted until we run out of space

Discover  fundraising models, such as incubators, accelerators,  grants, government, academic, high net worth individuals, and private investors.
Learn how global economic conditions are creating growth opportunities to expand into Europe and Asia.

Understand opportunities to receive grants from foreign governments or private incubators in exchange for establishing a presence in their country.

Pitch investors for funds



Hear these expert speakers:

• Riaz Karim, Founder, Alchemy Private Equity, London and Los Angeles
• Lawrence Tang, Head of Promotion Investment, Invest Hong Kong


•

Joe Jasin, Managing Director, DNA Partners
•Salil Pradhan, Partner, DraperNexus

•

Robert Tillman, Angel,

RRT

Partners

•

Bill Baumel, Angel,,

RWI

Ventures

•

Eros Resmini, Partner,

9+ Incubator

•

Martyn Crew, Founder & CEO, Bootstrap Marketing and Business Development
Moderator and Co Host: Steve Hoffman, Founder, Founders Space
---
 SCHEDULE

4:00--4:15 Registration and Networking

4:15:5:15  Strategies for Successful Crowdfunding Campaigns
Direct from the leader in crowdfunding platforms, Indiegogo.
Speaker Ben Bateman, In
diegogo, Associate Director for Hardware, Design, and Technology
Learn how to
use crowdfunding to fund your business or business idea not just during startup phase, but during early and mid stage
growth phases as well. Topics include:

How to use crowdfunding for seed funding to generate angel investor interest

Examples of successful campaigns and mistakes to avoid

Where to find networks to target prospect for crowdfunding

How crowdfunding can help you start or build a business to attract investor attention
5:30-7:30  Attracting Funding and Angel Funding Sources for Startups in US, Europe and Asia. Panel discussion followed by startups pitching investors.
7:30-9:30 Networking, Food, Drinks, Demo Tables

Web Services, Digital Media, Mobile, eCommerce, Big Data, Enterprise, Analytics, Wearables, Internet of Things, Hardware. Connected Cars


Do you want to pitch from  1 to 7 minutes followed by investor comments. Many startups have received funding or partners from past events.  Its easy to pitch, just register on our site for your pitch session which includes demo table.
Presenters:
Brian Mac Mahon (5 minutes)

Riaz Karim, Founder, Alchemy Private Equity, London and Los Angeles (10 minutes)
Lawrence Tang, Head of Promotion Investment, Invest Hong Kong (10 minutes)

Martyn Crew, CEO, Bootstrap Marketing (7 minutes)

Toby Morning (5 minutes)

Steve Hoffman


Panel Speakers: (30 minutes followed by investor pitches)

Joe Jasin, Managig Director, DNA Partners
Salil Pradhan, Partner, DraperNexus

Robert Tillman, Angel,

RRT

Partners

Bill Baumel, Angel,

RWI

Ventures

Eros Resmini, Partner,

9+ Incubator

Ben Bateman, Associate Director for Hardware, Design, and Technology, Indiegogo

Martyn Crew, Founder & CEO, Bootstrap Marketing and Business Development
Moderator: Steve Hoffman, Founder, Founders Space

Startup PItch Presenters:

Aryan Davachi    7

Mike Xu    7

Leroy Ware    7 

Cinefun TV 5

Dealing Pit 5

Yaniv  Ran    5

Amar Ch    5

Lindsay  Nelson    4


David Urman    4

Timothy Drover    3

Peter Sheng 3
TOPICS WE ADDRESS:

Alternative funding sources and Angel Investors
1.What are the key differences between incubators and accelerators, and how should you choose the right one for your individual needs?
Includes: program type, industry, location, services, funding.
2.Where can you meet high net worth individuals and how can you pitch them?

Local and Global Funding Opportunities
1.How to attract funds from overseas. What is motivating overseas investors to the US  that they can't find in their home territories?
2.What are the benefits of having foreign investors on board ?
3.How should firms in fundraising mode adapt their propositions to align with varying investment cultures across global regions?

 Protecting US IP and Importing Foreign IP
1.What are benefits of seeking and leveraging ideas and business models from abroad?
2. How should we be attracting non US startups and firms to the Bay Area?
3.To what extent should VCs and Angels be researching foreign business models with a view to applying here

 Marketing, Partner and Investor Opportunities
1. How to expand rapidly world through foreign partnerships
2. Accessing difficult or highly regulated markets . Opening up niche markets  worldwide
3. Finding relevant overseas firms seeking US partners for expansion
4.Where are the most attractive opportunities and in which fields
5.Opportunities to join incubators and accelerators abroad while maintaining US presence

7:30-9:30 Networking, Drinks, Food, and Demos
_____________________________________________________
Who Will Attend: 
Startups, tech, venture capitalits, angels, small business owners, media and entertainment professionals, retail owners, entrepreneurs, mobile, Internet, digital media, startups, service providers, legal, financial services, banks, investors.

Register to Pitch
Startups can pitch by registering on the link on our site for pitch of 1 to 7 minutes which includes a demo table.  The judges evaluate the pitches and investment prospects for the company.  Many startups have received funding from angels at our past events

 Investors and Angels Apply to Speak:
Investors, apply to speak on a panel and judge the startups. There is no fee. We seek investors, angels, VCs, strategic investors and successful entrepreneurs for a panel discussion.  Send email with bio and areas of expertise to Speakers@Angellaunch.com.
STARTUPS HOST A DEMO TABLE:
You get a shared or exclusive four foot demo table during networking to meet prospective customers.  Wifi and outlets. Register on link above.

 Refund Policy for Tickets:
We do not issue refunds but you can use as a credit toward a future event or transfer to someone else.
________________________________________________
SPONSORS

Presenting Sponsor:
Alchemy Private Equity

Gold:
Bootstrap Marketing and Business Development
Bootstrap Marketing and Business Development helps enterprise software startups go to market fast and stay ahead of the competition with smart marketing strategies, programs and execution.

Silver:
TriNet
Invest HK
__________________________________________________________________________

SPEAKER BIOS
Ben Bateman, Associate Director for Hardware, Design, and Technology, Indiegogo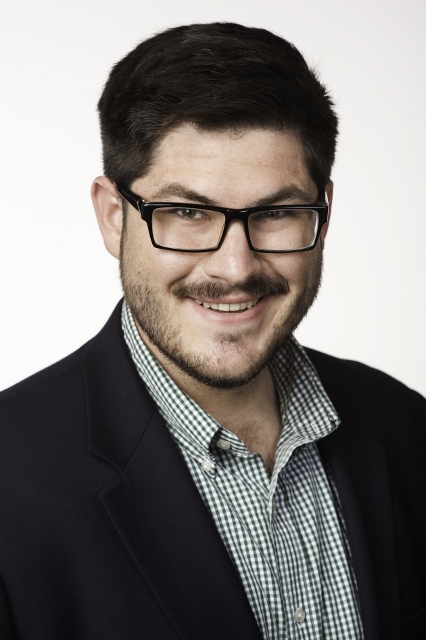 Ben Bateman is the Associate Director for Hardware, Design, and Technology at Indiegogo, where he focuses on developing strategies and tactics to help campaigns more effectively raise funds. Ben has worked with some of Indiegogo's largest campaigns including the Ubuntu Edge, Canary, Scanadu Scout,  and many more.
__________________________________________________________________________
Martyn Crew, Founder & CEO, Bootstrap Marketing and Business Development
Gold Sponsor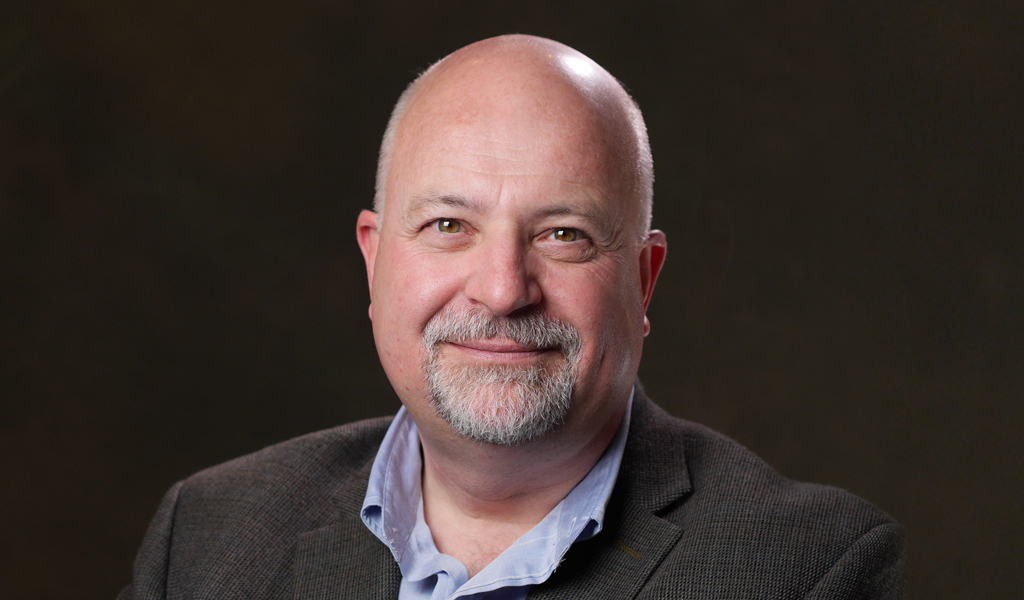 Martyn leads Bootstrap Marketing after a 35 year career in business development, sales and marketing leadership roles for companies such as Asera, Cast Iron Systems and CrossWorlds Software.  His enthusiasm, get-it-done attitude and commitment to the success of Bootstrap's customers, such as SAP, Actify, DSG and Yeti Data, shape everything that we do.
__________________________________________________________________________
William Baumel, Managing Director, RWI Ventures
As Managing Director, Bill oversees the technology practice at RWI. Areas of expertise include Storage, Data Protection, Big Data, SaaS, Mobile, Data Management, Network Security, and Communications. He was selected as a "VC 100", which is one of the top 100 venture capitalists based on successful investment returns, and has been named annually as a "Power Player in the Cloud" by AlwaysOn.
Bill led RWI's investment in Infinera (Nasdaq: INFN), a digial optical network provider that grew to over $500 million in revenues, where RWI was one of the three largest shareholders among venture firms. His recent exits include BlueArc, a cloud storage provider acquired by Hitachi Data Systems, Force 10, a data center networking company acquired by Dell, and SiGe, a mobile application enablement company acquired by Skyworks. Previous exits include being a founding shareholder and Chairman of Optical Solutions, the leading worldwide provider of GPON and IPTV systems acquired by Calix, and a founding shareholder of NextNet, a Wi-Max equipment provider acquired by Clearwire Communications. He also served on the Boards of Magnet, a SaaS corporate banking provider to customers such as Bank of America, ABN AMRO, and SunTrust Bank, which was acquired by Intuit (Nasdaq: INTU) and Ebix (Nasdaq: EBIX), a leading international supplier of On-Demand software and E-commerce services to the insurance industry.
Bill currently has several private investments in the Cloud Computing, Cyber Security, SaaS, Data Protection, and Data Management areas. Bill holds a B.S. summa cum laude from Ohio State University and an MBA with high distinction from the University of Michigan, which assures that you will find him at a major college bowl game around the New Year's holiday.
______________________________________________________________________
Riaz Karim, CEO, Alchem Private Equity, PRESENTING SPONSOR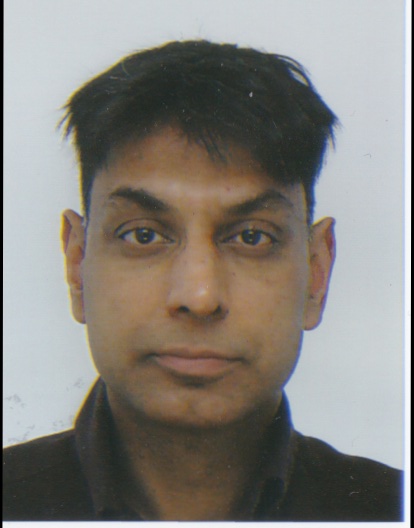 Riaz Karim is the CEO of Alchemy Private Equity, www.alchemy.pe,  a tech incubator and seed investor  based in the UK, with offices in London and Los Angeles,  now looking to expand it's presence further across the US.   Riaz  has been an active angel investor for many years, with the added advantage of an institutional  background in investment banking for over 15 years, having been at JP Morgan , Deutsche Bank, Barclays Capital, and Royal Bank of Scotland. 
_________________________________________________________________________________

Robert Tillman, Founder, President and CEO, Board Member, RRT PARTNERS, LLC, angel
RRT operates as a mergers and acquisitions, turnaround, startup business and intellectual property marketing consultant when not employed full time in an operating role. Have restructured/terminated 39 real estate leases totaling more than 1,658,000 square feet of space and $190 million in liability. Five clients were publicly held companies. Have also restructured/ terminated various equipment leases, sub-debt and accounts payable obligations totaling some $35 million. Completed major turnaround projects for Totality Corporation and Calix Networks.Negotiated the following merger and acquisition transactions:•$6 million sale of Radiant Medical Corporation to ZOLL Medical in 2007.•$35 million sale of Innovative Technologies to Agilent in 2006.•$12 million purchase of minority position in MyFamily.com in 2003.•Purchase of senior secured debt of VM Labs in 2001 by investor group, which resulted in a $7.5 million profit in early 2002 in bankruptcy auction of VM Labs.•$300 million purchase of Sage, Inc. by Genesis Microchip in 2002.•$43 million sale of RootsWeb.com to MyFamily.com in 2000.•$100 million sale of Paradise Electronics, Inc. to Genesis Microchip Corporation in 1999.•$50 million equity financing for EarthWatch, Inc. in 1999.•$12 million sale of TikSoft LLC to Lernout & Hauspie Speech Products, N.V. in 1998.•$30 million sale of C&S Hybrid to Remec, Inc. in 1997.•$100 million sale of Acumos, Inc. to Cirrus Logic, Inc. in 1991.•$10 million SuperMac purchase from Scientific Micro Systems in 1988.•$80 million sale of Paradise Systems, Inc. to Western Digital Corporation in 1986.Apart from these deals, I have closed some half dozen others of $5 million value each or less.
__________________________________________________________________________
Eros Resmini, Partner Sales and Marketing, 9 Plus
 Eros has over 16 years of experience in Digital Entertainment and Gaming, focused on customer-facing roles in both small and large company settings. Most recently Eros ran Marketing and Developer Relations at GREE, a role he held through the acquisition of OpenFeint, where he was an early employee. Eros has held similar roles at Hewlett Packard and Real Arcade (GameHouse), and is a founding partner of San Francisco's independent record label Los Kamikaze Records. Currently Eros is serving as an advisor and board member for several Silicon Valley Start-ups.
__________________________________________________________________________
Salil Pradhan, Venture Partner, Draper Nexus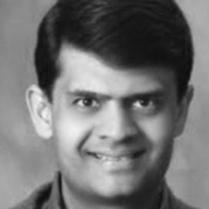 Salil is a Venture Partner with Draper Nexus, an advisor to a number of private & public companies and has served on a number of academic boards including UCLA's WINMEC and UCSD's center for wireless communications. In his previous life, Salil was the founder and Chief Technology Officer for HP's Enterprise RFID efforts, focused on retail and healthcare. A recognized thought leader, Salil is the founder of two startups and has been issued 43 US patents. Salil has a Masters in Computer Science from Northeastern University and Bachelors in Engineering from the University of Poona.
__________________________________________________________________________
Joe Jasin    Managing Director DNA Partners, LLC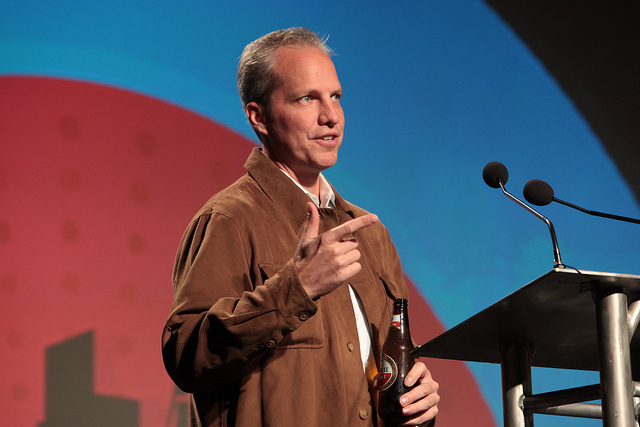 Joe Jasin has built an international career within the wireless telecommunications and digital media distribution industries, establishing a cross-border depth of USA – Asia experience that includes: mobile internet, venture capital, and corporate development. He currently serves as Managing Director of DNA Investment Partners, LLC an early stage venture investment firm. DNA is investing in companies based in the USA and China, industries centric to IP Communications and Digital Media Distribution.

He recently served as Vice President of Corporate Development for SK Telecom, in Seoul Korea. At SK Telecom, his mandate was investments in USA and China.  Joe Jasin is also the founder of ICE Wireless, one of the first B2B SAAS providers of wireless products and services, acquired by Quantumshift, Inc.. He was the founder the boutique investment banking firm called Wireless Blueprint, LLC supporting merger & acquisition transactions in Asia and USA. Wireless Blueprint was acquired by MCC Global a merchant bank based in London. Prior to those activities, he was at Sprint/Nextel as a Director of Product and Business Development for enterprises, implementing applications for the Motorola iDEN network.  He presently holds positions with numerous committee and industry groups; the founder and chair of the Software Development Forum's Mobile internet group, formal advisor to the U.S. State Department's – APEC Office of Commerce, and a member of CTIA's Wireless Internet Caucus. Joe Jasin holds board of director's position with these emerging technology companies: Blackbook Mobile, Inc. (Los Angeles) and Jidou Media, Ltd (Hong Kong
__________________________________________________________________________
Steve Hoffman, Capitain, Founders Space , cohost
Steve Hoffman (a.k.a. Captain Hoff) is a high tech serial entrepreneur, cofounder of Founders Space, and angel investor.  Recent investments include BoxC, Mavrx, wise.io, Mouth, Suitey, Pathful, Hipcamp, AirPair, Red Clay, MeetingHero, Tablelist, Hipcamp, Content Analytics, Solano Labs, and CrowdCurity.
As head of Founders Space, Hoffman has helped hundreds of startups deal with rapid growth, go through the fund raising process, and develop critical strategic relationships.Hoffman is a founding member of the Academy of Television's Interactive Media Group, was Chairman for the Producers Guild SF, and served on the Board of Governors for the New Media Council.
Hoffman is also a cofounder of LavaMind, which has developed numerous award-winning entertainment and educational apps.  Connect with Captain Hoff on AngelList, LinkedIn and Facebook.
Prior to this, Hoffman was the Chief Product Officer at Playkast, an online video startup that merged with FunStar (backed by Accel Ventures & Qualcomm). Hoffman was COO of Zannel (Tap11), a ventured-funded startup backed by USVP, Alloy, and Palomar Ventures that was sold to AVOS (YouTube cofounders). Before that, Hoffman was the North American Studio Head for Infospace, where he ran the US mobile games publishing and development group.
While in Los Angeles, Hoffman was CEO of Spiderdance, Hollywood's leading interactive television studio, whose customers included NBC, Viacom, Time Warner, TBS, GSN and A&E. Hoffman also consulted for R/GA Interactive, designing projects for Kodak, Disney, Intel, AdAge, and Children's Television Workshop. In Japan, Hoffman worked as a designer for Sega.
Prior to Sega, he was a Hollywood development executive at Fries Entertainment, where he managed TV development. Hoffman graduated from the University of California with a BS in Electrical Computer Engineering and went on to earn a Masters in Film & Television from the University of Southern California.
---
 Lawrence Tang, Head of Investment Promotion, Hong Kong Economic and Trade Office, SF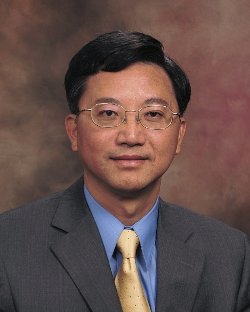 Mr. Lawrence Tang is the Head of Investment Promotion in the Hong Kong Economic and Trade Office (HKETO) in San Francisco.
 HKETO in the United States is the permanent representative of the Hong Kong Special Administrative Region Government (HKSARG). The HKETO's mission is to represent the HKSARG in strengthening the economic, trade, investment and cultural ties between Hong Kong and the United States. 
Mr. Tang is specialized in investment promotion facilitation. Together with Invest Hong Kong, the HKSARG agency dedicated to promoting inward investment in Hong Kong, Mr. Tang provides information, advice and assistance to facilitate U.S. companies in setting up and expanding their business in Hong Kong.

 Mr. Tang holds a bachelor's degree in electrical engineering from University of Hong Kong, a bachelor's degree in laws from University of Wolverhampton (UK) and a master's degree in business administration from University of Warwick (UK).
---
Pete Szymanski, Attorney, Silicon Valley Counsel, SPONSOR



Pete Szymanski, JD-MBA is a founder of Silicon Valley Counsel, which provides legal counsel and business experience to start-up and growth companies, investors and entrepreneurs. 
---
JOIN OUR FACEBOOK PAGE www.facebook.com/angellaunchevents
Follow us on Twitter.com/angellaunch
 MORE INFO:  Zahava Stroud 310 736 1541 or Info@angellaunch.com

CO HOST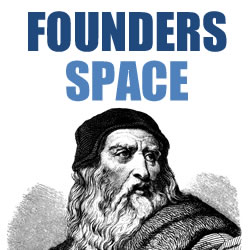 ________________________________________________________
We invite you to sponsor this event. Sponsors include:startups, service provider firm, nonprofit, business or organization to sponsor this event. You can share the sponsorship package and benefits with your portfolio companies or partners.Send us an emai lfor sponsorship pricing to sponsors@angellaunch.com


SPONSOR CATEGORIES
Categories are nonexclusive.  If you want to be category exclusive as the only sponsor at event such as only law firm, or only human resources outsourcing sponsor at entire at event, contact us for customized package.
15 minutes presentation or seminar on topics to entire audience


One speaker on panel during session

Demo Table

Logo/link on web page and email announcements with description as presenting sponsor


10 Tickets

Attendee list (full contact info, opt-in)

Exclusive Sponsor: For extra fee  you are exclusive sponsor at event in your category (ie, only law firm sponsor; only human resources outsourcing firm)   

Gold Sponsorship
5 minutes presentation

0ne speaker on panel during 20 minute session

Demo Table

Logo/link on web page and email announcements with description

6 Tickets


Attendee list (full contact info, opt-in)
Silver Sponsorship

One speaker on panel

Demo Table

Logo/link on web page and email announcements with description


One minute comments to audience

4 tickets



Exhibitor

Exhibitor Table


Logo/link on web page and email announcements with description

2 tickets
Attendee List
Sort by:

Date

|

First Name

|

Last Name
When & Where

FoundersSpace
450 Townsend
San Francisco, CA 94105


Tuesday, September 30, 2014 from 4:00 PM to 9:00 PM (PDT)
Add to my calendar
Organizer
Angel Launch produces tech events which connects startups to investors to help launch early and midstage ventures. We hold seminars, mixers, conferences and venture forums in the San Francisco bay area and other cities.  Our events have generated millions in funding for startups and mid growth companies, and provide partnership opportunities for business growth. We also promote other high quality events for our tech partners.