Event Information
Location
Spaces
101 Jefferson Drive
Menlo Park, CA 94306
Description
LaunchFEST invites you hear compelling panels and startups pitching followed by dinner, drinks, free wine tasting and talk by wine expert and lively Demo Showcase.

HEAR PANEL OF EXPERTS AND INVESTORS:-

Kristina Serafim Pandia, Verizon, Product Lead IOT and Video
Chris Peri, Director, Samsung

Joe Jasin, DNA Partners, Managing Director
Jim DiSanto, Managing Partner, Motus Ventures
Michael Minkevich, Venture Partner, Maxfield Capital
Ajay Ramachandran, Bootup Capital Ventures
Vasily Nikolaev,Venture Partner, Quantum Wave Fund
Pramod Gosavi, Strategy and Corporate Development, VM Ware
Moderator: Jean Baptiste "JB" Su, Forbes Tech Columnist, Principal Analyst Atherton Research
Contact Angel Launch: Zahava Stroud 310 6216850 Zahava@angellaunch.com
STARTUPS PRESENTING:
FOUR MINUTES:
-Hospi Corporation Igal Ladabaum
-atan2 Corp Jon Horvath
-FutbolConnect, Inc Frances Nevarez
-VUFINE, Inc. Goro Kosaka
-gestigon Steffen Bartschat

THREE MINUTES:
-Metrix Health, Inc. Matt Thomas MD
-Education and Business Link Daiki Tagami
-AptaScan, Inc. AptaScan Inc
-Snaptique Inc Masaaki Hatano
-Tech4stress Patrice Nko'o
-gestigon Moritz von Grotthuss

TWO MINUTES:
-TLink Golf Inc. Derek Rucki
- Seevider, Inc. Hobin Kim
-Back4app GEORGE BATSCHINSKI

ONE MINUTE
-Bullz-i inc Eric Due
-Wolfprint 3D kaspar tiri 1
__________________________
SCHEDULE
4:30 Doors Open for Registration or set up of demo tables

4:45-5:15 Virtual Reality & Augmented Reality Trends for Enterprise and Consumer Markets--
Making Money from VR: Ffuture outlook at VR/AR and discuss where money could be make but I do not have the numbers described on the site. Can we change this?

Chris Peri, Director, Samsung
5:15-6:30 | Raising Financing for Seed, Early and Series A-C and Tech Trends: Top Trends to Watch– What's Hot, Uncertain, and Hype
Consumer services and platforms, Virtual Reality, FinTech, Mobile Apps and Devices, Internet of things, eHealth, Security, EdTech, Hardware, Chips, SaaS, Internet of things, Mobile devices, Sensors, drones, robotics, AI, security, big data, cloud computing, Virtual Reality, Augmented Reality.

Angels, VCs and corporate investors from Silicon Valley share their insights on the current market trends for investing. Learn how to attract funding; what they are looking for; and what they consider to be the hot market trends for next year. Hear firsthand from investors on what they look for when considering investment opportunities at all stages.Startup Pitch Presentations take place at end of session with comments from judges.'
Kristina Serafim Pandia, Verizon, Product Lead IOT and Video
Chris Peri, Director, Samsung

Joe Jasin, DNA Partners, Managing Director
Jim DiSanto, Managing Partner, Motus Ventures
Michael Minkevich, Venture Partner, Maxfield Capital
Ajay Ramachandran, Bootup Capital Ventures
Vasily Nikolaev,Venture Partner, Quantum Wave Fund
Pramod Gosavi, Strategy and Corporate Development, VM Ware
Moderator: Jean Baptiste "JB" Su, Forbes Tech Columnist, Principal Analyst Atherton Research
6:30-7:30 | Networking Dinner with Investors, Wine tasting, Drinks
7:30-9:00 Demo Showcase
All free showcase ticket holders admitted only after dinner at 8pm.
____________________________________________________________________

SPECIAL COMPLEMENTARY WINE TASTING FROM CLIF FAMILY WINERY :
CLIF FAMILY WINERY WILL BE SERVING FREE TASTINGS TO ALL INVESTORS AND DINNER ATTENDEES AND LEAD CASUAL WINE TASTING DISCUSSION WITH JEFF BLAUM, ESTATE SALES MANAGER
(Clif Family Wine will be served to those attending the Investors dinner from 4:30 to 7:30; and not offered to free ticket holders admitted after 7:30pm for the Demo Showcase)
From the rocky coastline of Mendocino to the majestic slopes of Howell Mountain, Clif Family strives to give each of our wines a sense of place. When you open a bottle of Clif Family wine, you enjoy the nuances of the different microclimates and complex geographies that our grapes hail from. Clif Family Vineyards consist of ten acres of certified organic Cabernet Sauvignon and Zinfandel grapes in the Napa Valley Appellation. Working with our vineyard management team and our grower partners from Mendocino and Napa Valley, we produce wines with the finest of fruit. You will get to experience free tastings of their wines and chat with a wine expert!
WINES CLIF WILL OFFER: (subject to change due to availability)

2015 Anderson Valley Gewürztraminer and 2013 Climber Limited as reception wines.

2015 Oak Knoll Chardonnay,

2014 Howell Mountain Zinfandel

2012 Howell Mountain Cabernet…Kit's Killer Cab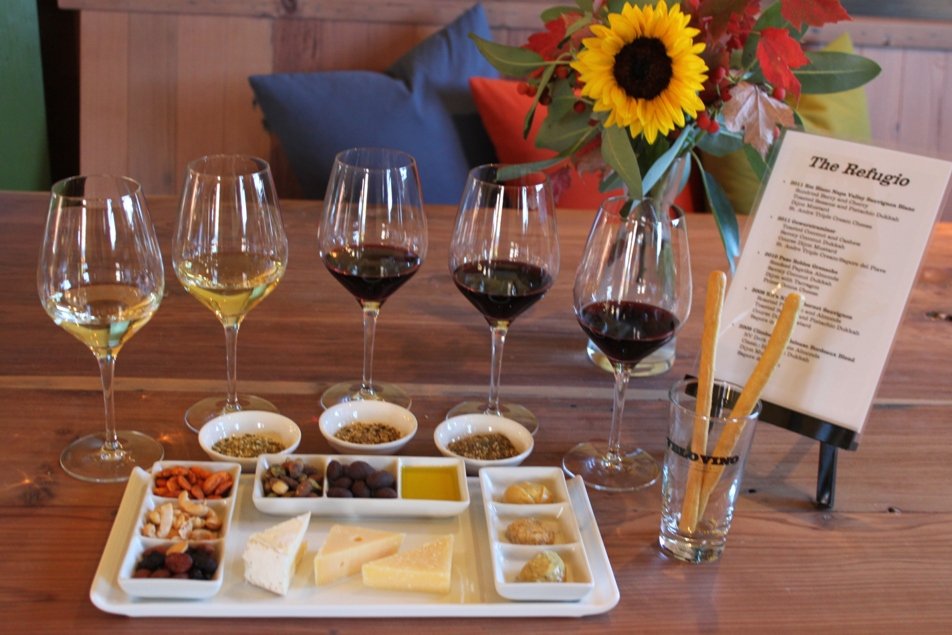 HERE ARE OPTIONS YOU CAN SELECT:

1. EARLYBIRD $20 to Sept 1; then $30 -PROGRAM AND NETWORKING DINNER WITH INVESTORS
Attend sessions, panels, wine tasting, networking dinner and mixer. SPACE STRICTLY LIMITED to 100
For startups, share your idea, product, and vision with active investors.

2. EARLYBIRD VIP SHARED DEMO TABLE FOR STARTUPS $40; AFTER SEPT 1 GOES TO $50:
Special Offer includes food and drinks, networking with investors, and you get a shared DEMO TABLE in one of our rooms during networking. (You don't need to use the demo table option but cannot be transferred.) This low cost demo reserved for startups only, but vendors or service providers can purchase for $95.

3. FREE STARTUP SHOWCASE/ MIXER 8:00-9:00PM (FIRST COME FIRST SERVE CAPACITY AT 150)
Startups, service providers and tech companies can view demos and network. Free Beer and Soda.
4. STARTUPS PITCH FOR FUNDS OR GROWTH CAPITAL FROM $100,000 TO $10M
Its easy to pitch. You just register for the number of minutes you want on this page. You can pitch from 1 to 4 minutes or give demo to the panel of investors and hear their feedback. You also get a shared demo table during networking. For the pitch, you are in front of the room and audience. We have full AV with a projector, screen and microphone. You get 1 minute of questions from the judges after your pitch.
5. INVESTORS SPEAK ON PANEL OR ATTEND DINNER AND RECEIVE FREE TICKET
For qualified investors, you register for free if you agree to join a panel or judge venture forum or just attend the dinner. Investors must be accredited or actively investing in early stage and advanced stage ventures such as: angels, family funds, banks, VCs, hedge funds, institutional. Request ticket on this page.
SEND EMAIL TO SPEAK@ANGELLAUNCH.COM WITH NAME, COMPANY, TITLE AND AREAS YOU INVEST

6. BECOME EVENT SPONSOR WITH BENEFITS ONLY $95, 295, $495
We invite professional service providers (such as law firms, accounting, finance, recruiters, hosting, banks) to sponsor this event. We expect 100 attendees for dinner and 150 for Demo Showcase. Cost and benefits can be shared with your partners.

--$40 VIP TICKET: SHARED DEMO TABLE and 1 TICKET: Startups, recruiters, vendors or service providers.
Shared demo table in Demo Showcase, 1 ticket to program.

--$95 YOUR OWN DEMO TABLE: INCLUDES DEMO TABLE AND 2 basic tickets

SPONSORSHIP OPTIONS FOR SERVICE PROVIDERS AND VENDORS|
--Bronze $195 : Speak for 3 minutes at program, logo on website, 2 tickets, Demo Showcase table.
--Silver $295 : Speak for 5 minutes at programn, logo on website, 3 tickets, Demo Showcase table.
--Gold $495; Speak for 6 minutes, logo on website, 4 tickets, Demo Showcase table
--Platinum $995; Speak for 10 minutes, Moderate or speak on panel; Listed as Wine Tasting Sponsor in separate room logo on website, 4 tickets, attendee list, Demo Showcase table
_______________________________________________________

HOW INVESTOR PANELS WORK: EACH PANEL WILL HOST A PANEL OF INVESTORS ON A TOPIC FOLLOWED BY STARTUPS PITCHING
Angels, VCs and corporate investors from Silicon Valley share their insights on the current market trends for investing. Learn how to attract funding; what they are looking for; and what they consider to be hot markets. Hear firsthand from investors on what they look for when considering investment opportunities at all stages. Startup venture pitch presentations take place at the end of session with comments from judges.

MARKETS WE ADDRESS
We will have sessions and speakers relevant to these markets:

Big Data and Cloud Computing

Consumer services, apps and devices

Content, entertainment, music, games, advertising

Enterprise services, apps and platforms

Fin tech, eCommerce, financial services, payment solutions




Hardware, MEMS and sensors

Health, wellness, medical devices

Internet of Things

Mobile apps and platforms

Robotics, AI and drones

Social impact and social good

Virtual Reality and augmented reality



---

WE DO NOT OFFER REFUNDS BUT TICKETS MAY BE TRANSFFERED TO OTHERS

---
ABOUT OUR EVENT HOST, SPACES

Spaces is a new creative working environment with a unique entrepreneurial spirit. We offer dynamic working areas to help you think, create and collaborate. Whether you are working on your own or working in a team, we have spaces for you. Quiet spaces for you to concentrate, open spaces for you to collaborate, flexible office spaces for you to expand your team, and creative meeting spaces for when you need to make big decisions or just simply want to bounce ideas around walls. We take care of a talented and forward thinking community with high energy and an appetite for success.

CONTACT US: 101 Jefferson Drive, 1st and 2nd floor, Menlo Park, CA, United States, 94025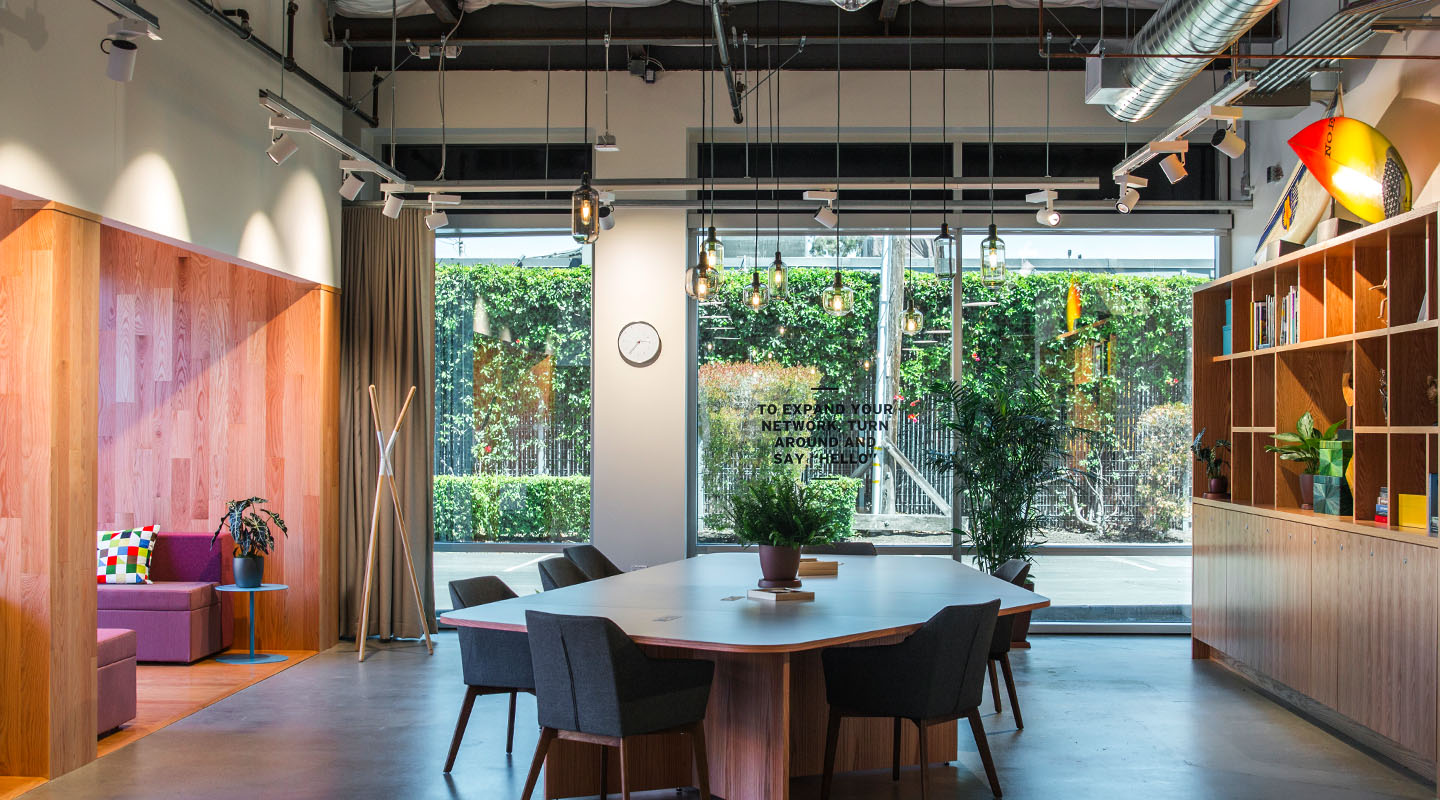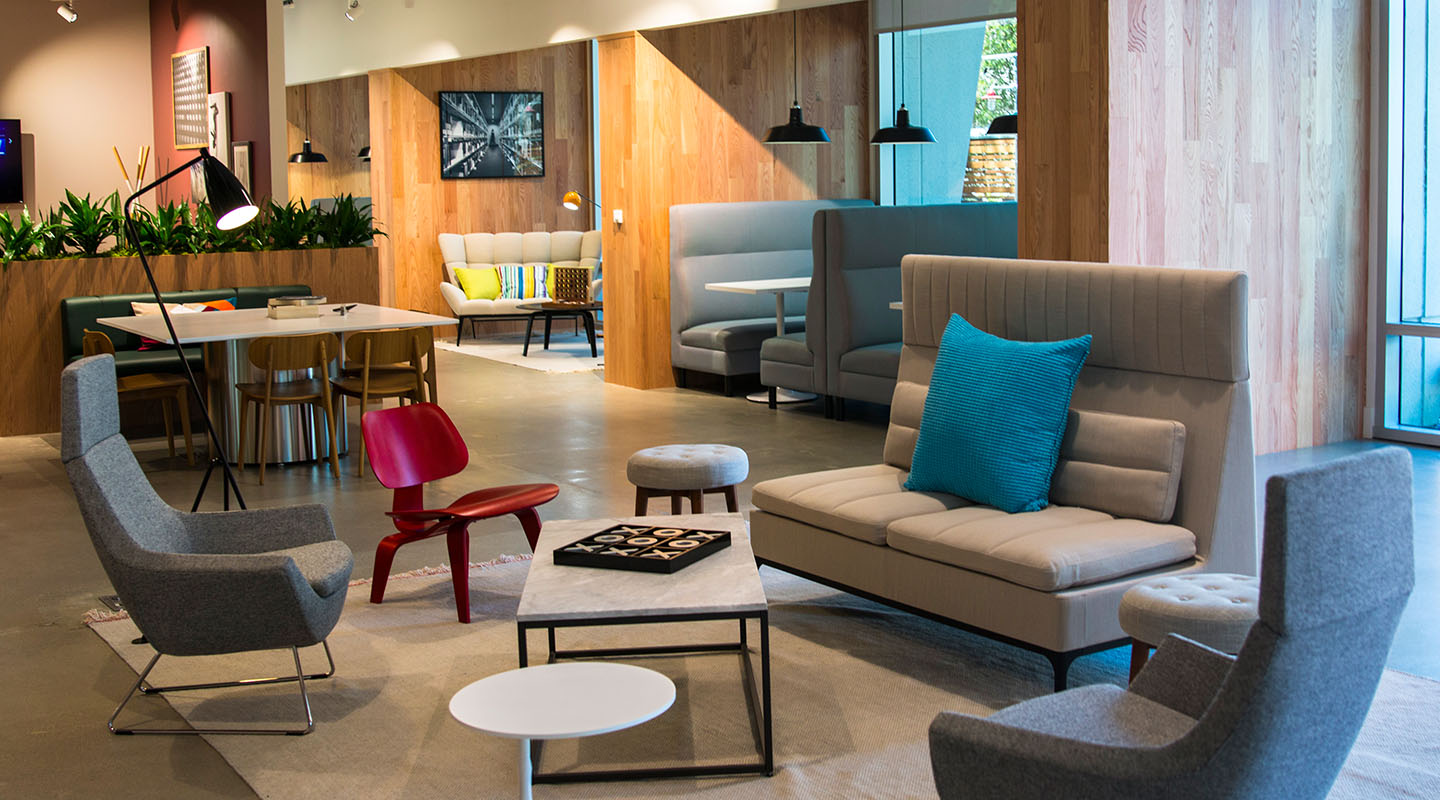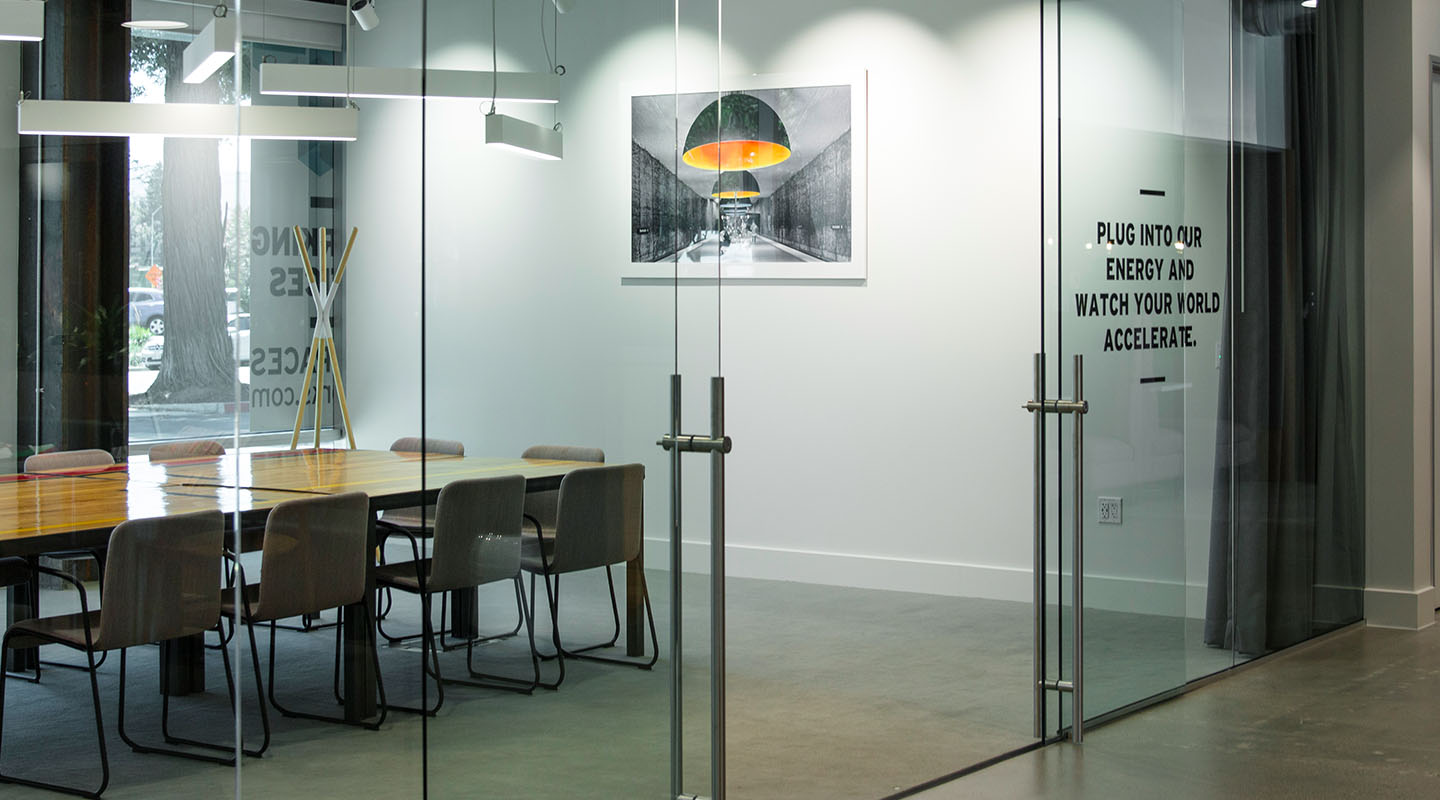 CLIF FAMILY WINERY:




Date and Time
Location
Spaces
101 Jefferson Drive
Menlo Park, CA 94306