LaunchFEST: Doing Deals with Silicon Valley--Attracting Funding, Angels, and Tech Trends

Wednesday, March 11, 2015 from 3:00 PM to 9:00 PM (PDT)
Event Details
 SORRY PROGRAM IN MAIN ROOM IS NOW AT CAPACITY
YOU CAN GET PARTY TICKETS ONLY
_____________________________________________

We only do this event ONCE a year bringing down our best Silicon Valley and San Francisco investors looking to fund startups in LA. Space limited to 80 for program, 200 for party.
DOING DEALS WITH SILICON VALLEY AND SAN FRANCISCO INVESTORS

Enjoy dynamic conversations,

idea-sharing, panel, and fun networking with new partners or investors over delicous food and drinks

party

Hear directly from Silicon Valley

leaders on the hottest trends; attracting funding from angels; and get private fastpitch
Our meeting room only has room for 70 and over 900 requested a ticket.  Our entire event has room for 200 attendees.  We will give priority to those who buy VIP tickets for admission; and everyone with free tickets will be admitted until we reach capacity.

STARTUP PRESENTATIONS:
Andreas    Haas    Modbook Inc.    (5)
Brian    Zheng    azooca            (8)
Luca    Rodella    Promover    (8)
Jason    Ciment    MOPTWO   (7)
Anthony    Kelani    ShowKit      (5)
Bob Arnon THOR Charger Company    (3)
Eric Rice TrepScore    (3)
Murat    Bahar    duubl.com    (3)
JavierPrato Leynaud myfilm.net    (3)
Soren Nielsen Devant Technologies (2)
Joanna    Boey    Itouchfaucets    (8)

Demo tables at Party, No Pitch
Michal Hubschmann    RelevancyData LTD
Mike    Xu    GrubMarket Inc
JEREMY    DOMINGO    SINFIN
Eric    Ortiz    Evrybit
Allen    Chance    Bigrock Engineering
shared table: Mark    Zurbuchen    Taeco LLC

STARTUPS REGISTER TO PITCH SILICON VALLEY AND LA INVESTORS
Use the link to register to pitch. You will get the amount of time, half to use for pitch, and half to use for feedback from investors  So if you get 5 minutes total; you getr 3 to pitch and 2 for comments from judges. You also get a demo table during networking, and comp tickets based on your fee.
STARTUPS OR VENDORS HOST DEMO TABLE OR SPONSOR EVENT
Host a demo table for only $95 with Wifi, outlets and free ticket. You can also sponsor for additonal fee which includes speaking to audience; comp ticket; attendee list; and demo table.  Call 310 6216850 or info@angellaunch.com.

FREE PARTY TICKETS AFTER 6:30
You will be admitted after 6:30 for networking on rooftop with drinks; excludes venture pitch session or meeting investors or VIP dinner. Space is subject to first come first serve, until we reach capacity

SCHEDULE
3:00-3:30 Networking and Registration
3:30-4:30  Seminar: Using Crowdfunding for Market Strategy and Raising Funding from Angels
Featuring: Manny Fernandez, Founder, Dreamfunded.com
Learn insider strategies to use crowdfunding for  market research, data gathering and attracting angels and early and mid stage funding. Angel Investor and founder of DreamFunded and San Francisco Angels Group Manny Fernandez will teach a highly interactive workshop where startups will learn up-to-date knowledge on how to raise money. Learn how to pitch angel investors and raise money through equity crowdfunding     What will be covered:
Understand the mindset of an investor.

Learn how to create your elevator pitch.

Learn how to create a PowerPoint that attracts investors.

Learn how to stand out from your competition.

Learn how to network with investors.

Understand how to use websites such as

AngelList

and

DreamFunded

to raise money from angel investors.

With the proper planning, your CrowdFunding campaign has a significantly better chance of success.

Should you hire consultants
4:45-6:15  Attracting Funding from Angels and VCs in Silicon Valley
This session is limited only to 80 attendees with VIP tickets.  Free ticket holders admitted after 6:30pm.
Web Services, Digital Media, Mobile, eCommerce, Big Data, Enterprise, Analytics, Crowdfunding, Robotics, Wearables, Hardware;  Followed by Startup Pitch to Investors

6:00-6:30 VIP Dinner Reception with Investors
Hear our panel discussion of investor heavy weights including angels, VCs and strategic from Silicon Valley and LA evaluate top trends in these areas.  Panel will be followed by session of venture pitches of selected startups for 1-5 minutes followed by comments.  After program you can network with investors:
Speakers Include:

Joe Jasin, Managing Director, DNA Partners (San Francisco Bay Area)

Manny Fernandez, Founder DreamFunded and SF Angels Group (SF/ Silicon Valley)
Terrence Yang, angel investor
Vivi Chao, Yang Ventures

Chris Grogan, Perkins Coie

Ali Mahouyran, Amidi Group

Adam Medford, angel

Here are their areas of investing:

Connected Cars

, Wifi in Cars, networks

Consumer Services: Digital Media, Web,  Social Networks, Media and entertainment, Retail, Fashion, eCommerce

Emerging Trends: 3D printing, Digital Currency/virtual goods, bitcoins

Entertainment, media, music, video, games, film, TV

Enterprise: Sales, Big Data, Analytics, SaaS, Cloud, IT

Hardware, sensors, devices

Mobile: Apps, Services, and Devices

Social media and networks, communities

VIrtual Currency: bitcoins, crypton curerncy

Wearables: Sensors, digital and mobile health
6:30-9:00 Rooftop Party Begins
Drinks, networking, View Demo tables, Meet Investors
______________________
DIFFERENT TYPES OF TICKETS:

Admission Free subject to space available

VIP ticket: guaranteed seating for program, VIP DInner, and party

$95 Demo Table and one ticket
Pitch to Investors during program on website, includes demo table and tickets. You will give pitch in front of investor panel to entire room.
Sponsorship:
Sponsor Benefits include speaking on panel, giving presentation to audience, tickets for clients, atendee list demo tables. Send email for details of categories.
Parking:
We will offer free lot parking after 6pm. Before 6pm,  you have option of metered parking, take Metro Rail to 7th Figueora stop and walk, or use paid lot parking.

 JOIN OUR FACEBOOK PAGE www.facebook.com/angellaunchevents
Follow us on Twitter.com/angellaunch
 MORE INFO:  Zahava Stroud 310 6216850 or Info@angellaunch.com
________________________________________________

Supporting Partners: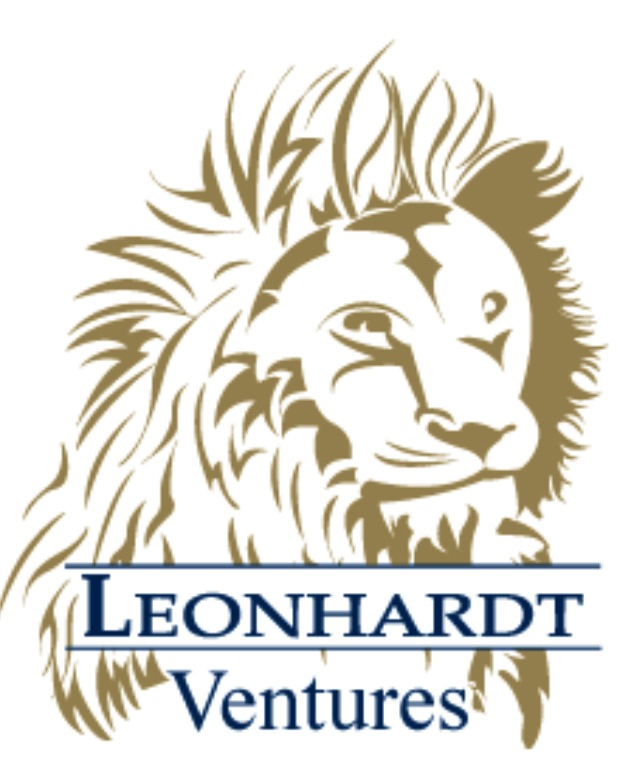 Have questions about LaunchFEST: Doing Deals with Silicon Valley--Attracting Funding, Angels, and Tech Trends?
Contact Angel Launch
Attendee List
Sort by:

Date

|

First Name
When & Where

1010 Wilshire
1010 Wilshire Blvd
Los Angeles, CA 90017


Wednesday, March 11, 2015 from 3:00 PM to 9:00 PM (PDT)
Add to my calendar
Organizer
Angel Launch produces tech events which connects startups to investors to help launch early and midstage ventures. We hold seminars, mixers, conferences and venture forums in the San Francisco bay area and other cities.  Our events have generated millions in funding for startups and mid growth companies, and provide partnership opportunities for business growth. We also promote other high quality events for our tech partners.