Event Information
Location
tba
San Francisco, CA 94105
Description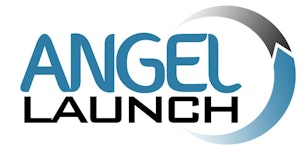 Want to learn how to deals with Silicon Valley and meet angels and VCS? Angel Launch is a leading producer of tech events connecting early and advance startups to investors. The event includes panels, talks, venture pitches to investors; dinner and free drinks, and a huge DEMO SHOWCASE networking area to meet exhibitors.

THIS REGISTRATION LINK GIVES YOU ACCESS TO PARTY AFTER 7pm ONLY


We will announce the venue in San Francisco soon, we have several under consideration near downtown SF. If you have a venue to suggest that can seat 200 attendees, let us know.

LaunchFEST is held the week of GDC (Game Developers Conference) to accommodate attendees in San Francisco, but is not affiliated, endorsed or connected to any trade show. We are independently produced by Angel Launch.
_______________________________________________
We offer these types of tickets:
1. Entire program, networking dinner with investors, reception. 1:00-8:30
2. Demo Showcase--Host Demo table or sponsorship 6:00-8:30
3. Startups Pitch for Funds/Partners to panel and audience
4. Free party for Demo Showcase admitted at 7:00pm for networking mixer, drinks 7:00-8:30
___________________________________________________
STARTUPS SEEKING $100,000 TO $2M OR MID STAGE COMPANIES SEEKING GROWTH CAPITAL FROM $1-10M CAN REGISTER TO PITCH THE PANEL
You can register to pitch the investor panel for 3 or 5 minutes, followed by 1 minute of questions or comments from judges. Just select your minutes on the site, and you will be assigned to a relevant panel of investors. These spots always sell out and price will go up closer to the event.

APPLY TO SPEAK
Send us email with contact info to apply to speak. We invite investors, VCs. analysts, media, angels, corporate investors and tech industry experts. You can give a short talk, presentation, or join a panel and judge the startup pitch. Send your contact info along with areas of expertise and sessions to speak@angellaunch.com. There is no fee to speak if selected.

HOST A DEMO TABLE OR BECOME EVENT SPONSOR FOR DEMO SHOWCASE
Host your own or a shared four foot demo table if you have a product, service, software, hardware, or application where you are looking for customers, investors or partners. Includes Wifi and outlet.

Ideal for Startups/Recruiters seeking to hire developers

Startups seeking investors or partners

Service Providers providing services to startups
Benefits including demo, attendee list, panel, advance promotion, website placement, lanyards, and comp tickets. Includes startups, tech companies and professional service providers (such as law firms, accounting, finance, recruiters, hosting, banks) seeking exposure.

FREE TICKET HOLDERS GET PARTY ADMISSION AFTER 7:00PM ONLY
Free party tickets only allowed access after 7:00, so not given access to program, investor pitch or investors VIP reception. There is a different page for the free party. To register for the free party, use this link.

MARKETS WE ADDRESS
We address markets relevant to consumer content, ecommerce and services: digital media, devices, services and entertainment. Our investors invest in these markets:
Advertising and marketing

AI/Robotics Deep Learning

Connected and Self Driving Cars

Consumer Content

Consumer electronics and devices

Digital Media and Entertainment

eCommerce and retail services

Enterprise

Film, TV, Video

Games-development, publishing, mobile and web, consoles, platforms, billing, advertising, VR/AR, platforms, devices

Hardware and sensors

Health, wellness, fitness, sensors, medical devices

Internet of Things, hardware and software

Mixed Reality, Augmented and Virtual

Mobile apps, platforms and services

Music-services, audio, headsets, speakers, ecommerce

Payment, micropayments, and billiing solutions

Security and Privacy, Networks, Monitoring

_____________________________________________________
SCHEDULE
12:30 – 1:00 | Registration

Each session has a 30 minutes panel and 20 minutes of presentations by startups seeking funding, customers or partners.
1:00-2:00 Attracting Angels and Funding from China; and Marketing and Distribution Markets: Mobile, Games, Digital Media, Content, Hardware
Hear about the latest trends in Chinese investors seeking opportunities at early and midstage startups in the US including gaming. Learn how to meet and attract Asian investors; and what they are seeking in terms of equity.
2:15-3:15 | Augmented and Virtual Reality for Consumer and Enterprise Markets
3:30-5:15 | Venture Forum: Raising Funding and Tech Trends
Seed, early stage, and series A-C funding for Consumer and Enterprise Markets
Startups can pitch to panel after each session
Angels, VCs and corporate investors from Silicon Valley and other regions share their insights on the current market trends for investing. Learn how to attract funding; what they are looking for; and what they consider to be the hot market trends for next year.

Hear firsthand from investors on what they look for when considering investment opportunities at all stages. Learn how to contact them, how they select a management team, new market trends, develop a revenue strategy, attract a purchaser, negotiate deal terms and determine valuation.
CONSUMER SERVICES, APPS, PLATFORMS, DEVICES:
Blockchain

Content, entertainment, music, games, advertising

Consumer electronics devices and apps

eCommerce, financial services, payment solutions


Games: publishing, development, platforms, devices

Health, wellness, medical devices

Internet of Things-consumer

Mobile apps and platforms

Self Driving Cars, autonomous vehicles and connected cars

Virtual Reality and augmented reality

ENTERPRISE AND BUSINESS SERVICES, APPS, AND TECHNOLOGIES:

Big Data and Cloud Computing

Fin tech, eCommerce, financial services, payment solutions, bitcoin, ICO


Hardware, MEMS and sensors

Industrial

Internet of Things-enterprise and industrial


Mobile apps and platforms

Security and data protection

Robotics, AI, Machine learning and drones
5:15-7:00 | DEMO SHOWCASE and VIP Dinner
Investors/Partners Networking Dinner
Food and Drinks for Paid Program Tickets Only
THIS PAGE GIVES YOU ACCESS AFTER 7pm ONLY
For the full event you must register here

7:00-8:30 | Networking Reception in Demo Showcase, Drinks
FREE OR PARTY TICKET HOLDERS ADMITTED AFTER 7:00pm ONLY


__________________________________________________________________
CANCELLATION POLICY--We do not refund tickets. However you can transfer tickets or by written notice up to the starting time of the event, we will give you a credit towards a future event.
Date and Time
Location
tba
San Francisco, CA 94105