Event Information
Location
WeWork TransBay
535 Mission St
between 1st and 2nd
San Francisco, CA 94105
Description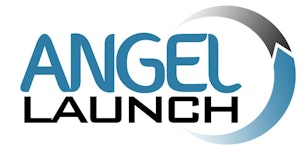 LaunchFEST is held before GDC (Game Developers Conference) to accommodate GDC attendees in San Francisco, but is not affiliated. We are independently produced by Angel Launch.
Contact us at: info@angellaunch.com or 310 6216850



SPEAKERS:



Curtis Feeny, Managing Partner, Voyager Capital

Nancy Wang, Venture Partner, Diamond Tech Ventures

Shuonan Chen, Partner,

Agile Venture Capital

Sue Xu, Partner at Amino Capital

Ed Lambert, Sr Vice President, Bridge Bank

Ryan Wang, Partner, Outpost Capital

Moderator: Larry Chao, Partner at Silicon Catalyst



Curtis Feeny
Managing Partner
Voyager Capital


Nancy Wang
Venture Partner
Diamond Ventures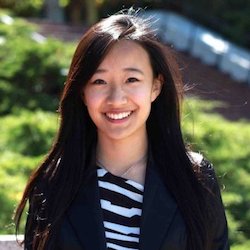 Shuonan Chen
Partner
Agile Venture Capital


Sue Xu
Partner
Amino Capital

Ryan Wang
Founding Partner
Outpost Capital

Ed Lambert
Senior Vice President
Bridge Bank

Moderator: Larry Chao

Partner
Silicon Catalyst
_________________________________________________________________________

We offer these types of tickets:
1. Entire program, networking dinner with investors, reception. 5:30-9:30
2. Demo Showcase--Host Demo table or sponsorship 7:15-9:30
3. Startups Pitch for Funds/Partners to panel and audience
4. Free party for Demo Showcase admitted at 8:00pm for networking mixer, drinks 8:00-9:30
_________________________________________________________________________
SCHEDULE
5:30 Doors Open and Register, Networking, Drinks

6:00-7:30 | Raising Financing and Tech Trends: Top Trends to Watch–
Markets: Games, Virtual Reality, AR, Digital Media, Media, Consumer Entertainment, Consumer Services, Content, Hardware, Music, AI , Robotics
Angels, VCs and corporate investors from Silicon Valley and other regions share their insights on the current market trends for investing. Learn how to attract funding; what they are looking for; and what they consider to be the hot market trends for next year.

SPEAKERS:



Curtis Feeny, Managing Partner, Voyager Capital

Nancy Wang, Venture Partner, Diamond Tech Ventures

Shuonan Chen, Partner,

Agile Venture Capital

Sue Xu, Partner at Amino Capital

Ed Lambert, Sr Vice President, Bridge Bank

Ryan Wang, Partner, Outpost Capital

Moderator: Larry Chao, Partner at Silicon Catalyst
Hear firsthand from investors on what they look for when considering investment opportunities at all stages. Learn how to get meetings with investors, how they select a management team, develop a revenue strategy, attract a purchaser, negotiate deal terms and determine valuation.

STARTUPS PRESENTING WITH NUMBER OF MINUTES
Each presenter gets 1 minutes for questions or comments.

5 Seevider, Inc. CEO
5 DuoFun Studios Founder | CEO
4 WishYoo Founder
4 Bacus Studios CEO
4 MailTime CEO
3 Chicly Inc. Sr. Manager of Marketing
3 Tantiv4 CEO
3 PixelDisplay CTO
2 Skin Deep Interactive Game Director
2 Jaar Designer researcher
2 The Campfire Union CEO
2 Wider LLC CFO


7:30-8:00 | DEMO SHOWCASE, Investors/Partners Networking Dinner
Food and Drinks for Paid Program Tickets Only

8:00-9:00 | Networking Reception in Demo Showcase, Drinks
FREE OR PARTY TICKET HOLDERS ADMITTED AFTER 8:00pm ONLY
__________________________________________________________________
WHO SHOULD ATTEND OR DEMO:
startups seeking investors

startups seeking partners or customers

business professionals looking for clients

developers looking for work or a job

consultants seeking clients

sales and marketing execs making new connections for business development

service providers like law firms, accountants, incubators, shared work space.
Want to learn how to do deals with Silicon Valley and meet angels and VCS? This is your chance.
Angel Launch is a leading producer of tech events connecting early and advance startups to investors. We just produced our 9th annual pre CES event held on Jan 5 in Las Vegas with over 1000 preregistered. Now we are doing this event before the Game Developers Conference although we are not affiliated to accomodate those coming to San Francisco.. The event includes panel; venture pitches to investors; and huge DEMO SHOWCASE networking hall.
FREE or $10 TICKET HOLDERS GET PARTY ADMISSION AFTER 6:00PM ONLY
(Party tickets only allowed access after 8:00, so not given access to investor pitch or investors dinner).
We address markets relevant to consumer content, ecommerce and services: digital media, devices, services and entertainment. Our investors invest in these markets:
Advertising and marketing

Connected Cars

Consumer Content

Consumer electronics and devices

Digital Media and Entertainment

eCommerce and retail services

Enterprise

Film, TV, Video

Games-mobile and web, consoles, platforms, billing, advertising

Hardware-sensors

Health, wellness, fitness, sensors, medical devices

Internet of Things

Mobile apps and services

Music-services, audio, headsets, speakers, ecommerce

Payment, micropayments, and billiing solutions

Production and broadcast services

Services and platforms

Security and Privacy, Networks, Monitoring

Social Media Networks

Storage, hosting, encoding

Streaming

Wearables and hardware

Virtual Reality/Augmented Reality
HOST A DEMO TABLE IN DEMO SHOWCASE 6:30-9:00 pm at MIXERY
You can have a shared demo spot on a long table or your own four foot table. Includes Wifi and oiutlets. Bring your own table cloth. or signage.

WHO SHOULD ATTEND OR PITCH
Early, midstage or advanced growth startups in areas listed above.

STARTUPS SEEKING $100,000 TO $2M OR MID STAGE COMPANIES SEEKING GROWTH CAPITAL FROM $1-10M CAN REGISTER TO PITCH THE PANEL
Selected startups give a 1 to 5 minutes pitch to the panel of investors and hear their feedback. After each pitch 3 minutes or less, you get 1 minutes of questions or comments from judges. For 3 minutess or more, you get 2 minutes questions or comments from judges.
CANCELLATION POLICY
We do not refund tickets. However with five days notice, we will give you a credit towards a future event..

BECOME EVENT SPONSOR AND DEMO TABLE 7:15-9:300pm

Ideal for Startups/Recruiters seeking to hire developers
Startups seeking investors or partners
Service Providers providing services to startups
Sign up on this page. Benefits including speaking, host seminar or session, attendee list, panel, advance promotion, website placement, lanyards, and comp tickets. This category designed for startups seeking higher profile exposure, tech companies and professional service providers (such as law firms, accounting, finance, recruiters, hosting, banks) to sponsor this event. We expect 150 attendees for program and 300 for Demo Showcase. Cost and benefits can be shared with your partners.

$50 VIP TICKET: SHARED DEMO TABLE and 1 TICKET: Startups, recruiters, vendors or service providers.

$95 YOUR OWN DEMO TABLE: INCLUDES DEMO TABLE AND 2 basic tickets


SPONSORSHIP OPTIONS FOR SERVICE PROVIDERS AND VENDORS

Silver $195 : Speak for 4 minutes at programn, logo on website, 3 tickets, Demo Showcase table.
Gold $395; Speak for 6 minutes, logo on website, 5 tickets, Demo Showcase table
Platinum $995; Speak for 10 minutes, Moderate or speak on panel; Logo and description on website and in emails ; 6 tickets; entire attendee list, Demo Showcase table
__________________________________________________________________
ABOUT OUR HOST: WEWORK TRANSBAY CO-WORKING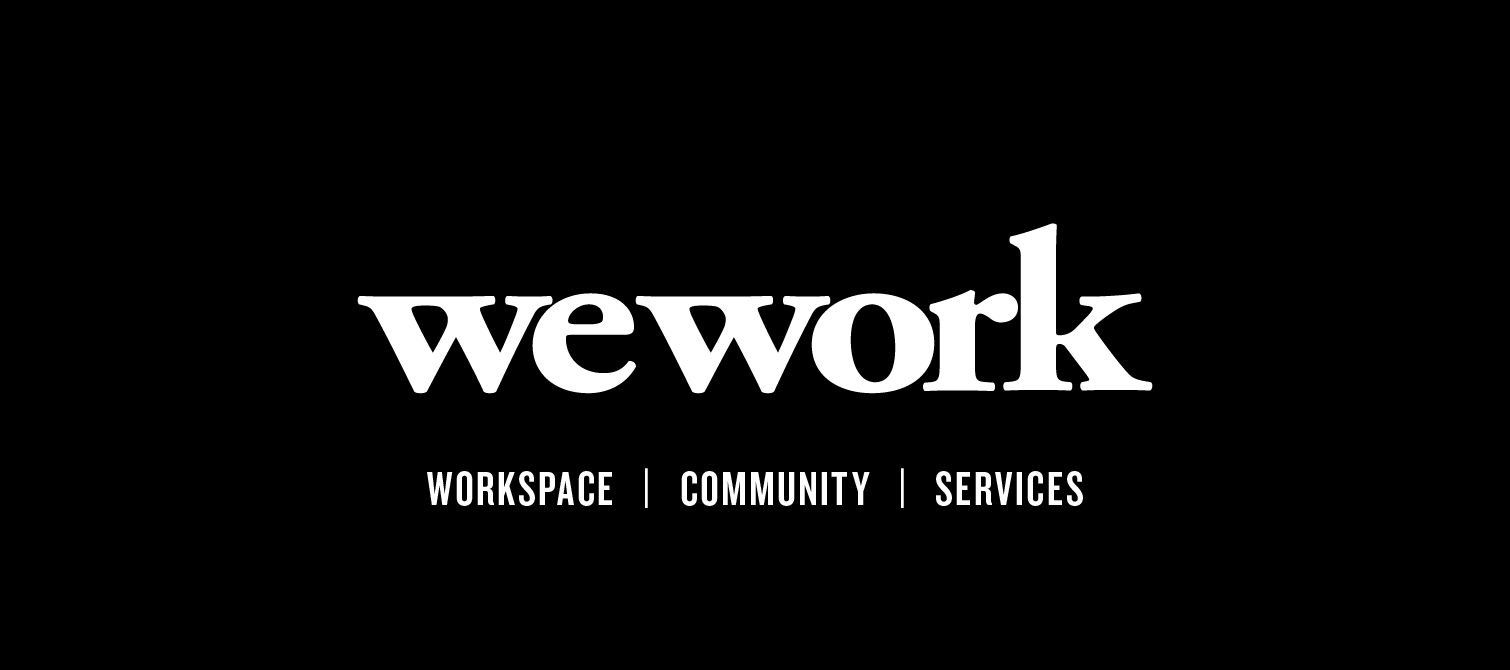 WHAT IS WEWORK?
WeWork is the platform for creators. We provide everything you need to create your life's work including office space, community, and discounts on services you need. Our mission is to create a world where people make a life, not just a living.
WHAT DOES WEWORK PROVIDE?
We offer beautiful work spaces in over 120 locations around the globe, including nine in the SF Bay Area. Our 85,000 members collaborate both in-person at our local events and via our digital app that lets them connect and work virtually.
WHAT SERVICES DOES WEWORK OFFER?
Members have access to health care, IT support, payroll, legal services and much more. Perks include free coffee, beer, Internet, lounge space, conference rooms, and weekly events.
WHO ARE WEWORK'S MEMBERS?
Our members are creators who run the gamut from entrepreneurs, freelancers, and startups to artists, small businesses and even divisions of Fortune 500 companies.
Book a tour here to find out more!
ABOUT WEWORK TRANSBAY
With easy access to South of Market and the Financial District, this San Francisco office space is in one of the city's most desirable locations. Occupying seven floors of a 27-story glass high-rise, this towering coworking space has unparalleled views of the bay. The common spaces are flooded with natural light, and most conference rooms overlook the downtown skyline.
______________________________________________________________



SPEAKER BIOS
Curtis Feeney
Partner at Voyager Capital
Curtis Feeny has invested in enterprise software, SaaS, data center systems, IoT, data analytics, wireless infrastructure and Smart Grid technologies. Curtis has served on 18 boards, both public and private, and has been a managing director at Voyager Capital since 2000, when he opened the Silicon Valley office. Since 2000, he was on the board of Trammell Crow Company (TCC:NYSE), which was purchased by CB Richard Ellis (CBG:NYSE) in 2006, and has remained on the board since. He also serves on the Staples board (SPLS:NYSE). In 2006, Curtis was also appointed by President George W. Bush to be a Trustee of the Presidio Trust. Curtis represents Voyager on the boards of Ayla Networks, ClearCare, Kaggle, Sensys, and Wise.io and oversees the investments in Autogrid and Vidder.
Before joining Voyager, Curtis was the first Executive Vice President of the newly formed Stanford Management Company, helping oversee the University's endowment from 1992 to 2000, when assets under management grew from $1.5 billion to $9 billion. He was responsible for investing and managing real estate and other asset classes including private equity and venture capital. Before joining Stanford, Curtis was managing partner for Trammell Crow in Seattle, with $700 million of assets under management. Previously, he worked in energy R&D and the semiconductor industry. Curtis has an MBA from Harvard Business School, and a BS in mechanical engineering, magna cum laude, from Texas A&M University.


_____________________________________________________________
Nancy Wang
Venture Partner at Diamond Ventures
Nancy Wang is currently a Venture Partner at Diamond Tech Ventures, where she focuses on investments in infrastructure, AI and digital health. In addition, she is a Board Advisor to an early-stage health SaaS company as well as an active member of both the X-Googler and Penn/Wharton Angel Syndicates and a Mentor for the Alchemist Accelerator in SF. Before entering the world of venture capital, Nancy was the product manager for Google Fiber's network infrastructure team, where she led a team of engineers to develop the end-to-end platform of tools responsible for virtualizing the entire ISP network. Prior to Google, Nancy advised government leaders on digital health initiatives and the impact of the Affordable Care Act on health economics at DHHS and the White House. Nancy graduated with a BAS degree in Computer Science from the University of Pennsylvania.
_____________________________________________________________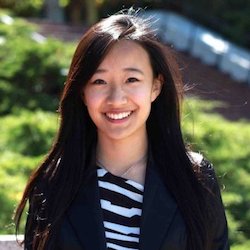 Shuonan Chen
Partner at Agile Venture Capital
Shuonan founded Agile Venture Capital in 2016 and focuses on early-stage investments in emerging technology.
Prior to founding Agile, Shuonan worked at Goldman Sachs in investment banking, where she help companies raise late stage funding and get publicly listed. Deals she has worked on has a combined market capitalization of over US$300 billion and span over a dozen industries (including over US$200 billion in TMT).
Outside of banking, Shuonan was involved with AngelVest, one of the largest angel investing network with presence in the US and in China. She also founded and led Cashify, a financial education startup.
Shuonan received a Juris Doctor degree from the Chinese University of Hong Kong where she specialized in financial regulation. She also received a B.S (Business Administration), B.A. (Economics), B.A. (Rhetoric) and Certificate for Engineering Leadership from the University of California, Berkeley with Honors.
_____________________________________________________________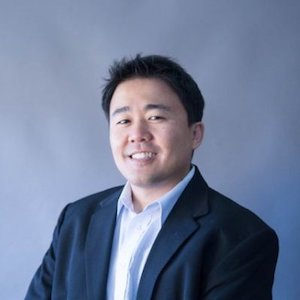 Larry Chao
Partner at Silicon Catalyst
Lawrence Chao, PhD is Partner at Silicon Catalyst, the industry's first incubator and accelerator for semiconductor solution start-ups, where he participates in seed and early-stage startup acquisition, screening, and investment decisions. Larry has worked in the technology industry in executive roles in marketing, business development, and operations at both Fortune 100 companies and startups. Majoring in Mechanical Engineering, he graduated from the Massachusetts Institute of Technology with his bachelor's degree and Stanford University with his Master's and PhD degrees. Dr. Chao started his career at Intel Corporation, the world's largest semiconductor company, in roles ranging from working directly with the CEO to ramping the first tablet designs. He has also extensive experience working at startups, including Kno Inc., an edutech startup funded by Andressen Horowitz and acquired by Intel, and Cinarra, a mobile advertising and IOT location analytics startup backed by Cisco and Softbank.
_____________________________________________________________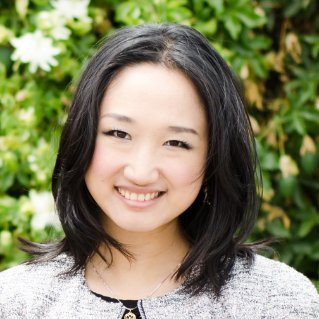 Sue Xu
Partner at Amino Capital
Dr. Sue Xu is Partner at Amino Capital, and her focus areas of investment include data-driven healthcare IT, consumer software and hardware, drones, and enterprise services. She sits on the Board of Directors of YONO Health, and was interim CEO of CandyHouse and Techcode Innovation Center. Since 2012, she has involved with more than 80 investments, such as Assemblage (acquired by Cisco – NYSE: CSCO), Orbeus (acquired by Amazon – NYSE: AMZN), Skycatch, Trustlook, and currently providing advisory to a number of fast growing portfolio startups, such as Droplet, Skuchain, Koinify, Yttro, Mage and et.al.
Dr. Sue Xu began her early stage entrepreneurship when she was the founding scientist of GlycoMira (also involved in undergrad and Ph.D laboratory spin-offs, including Carbylan BioSurgery, Sentrx Animal Care, Glycosan BioSystem, and Hair Regeneration project). She has three patents and over 20 journal publications. Dr. Xu is a motivational speaker and a thought leader of women in entrepreneurship at international events and television shows. She was previous a postdoc at Stanford University.
_____________________________________________________________
Ryan Wang
Founding Partner at Outpost Capital
Ryan Wang is Co-founder and General Partner of Outpost Capital, the first Silicon Valley-based venture capital fund focusing on VR/AR/new frontier technology with a strong presence in China.
Ryan is known as a VR/AR expert who oversees VR/AR companies in the US and greater China, with solid insights and strong connections in both markets.​
Prior to Outpost, Ryan was a Venture Partner at CLI Ventures – a $200 million boutique VC fund based in Palo Alto. He led the TMT sector at CLI and had made a number of investments in VR/AR, Drones and Artificial Intelligence. Early in his career, Ryan has compiled a comprehensive and successful career as an investment banker at Citigroup and Societe Generale in New York City. Ryan is a snowboarder, world explorer and owner of many stylish hats.
_____________________________________________________________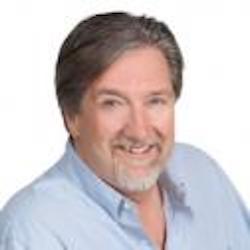 Ed Lambert
Senior Vice President at Bridge Bank
Ed Lambert is a Senior Vice President at Bridge Bank with more than 30 years of experience in working with technology companies. He has worked with client companies at all stages of life, from early-state startup to IPO. Through his career, his client relationships have covered all aspects of technology, including such iconic companies as Cisco, Sybase, BioMarin, Atmel, CNET, Solar City and Pandora. He currently serves on several advisory boards.
Date and Time
Location
WeWork TransBay
535 Mission St
between 1st and 2nd
San Francisco, CA 94105