Description
The key to growth hacking your product launch is to find influencers, build relationships and measure results.
This laptops out workshop features Dave Schneider, Harvard mathematician, co-founder and CEO of NinjaOutreach, an influencer marketing CRM with over 2,000 users. In this workshop, Dave will break down the exact tactics he used to scale NinjaOutreach and how he has helped countless startups successfully launch their products.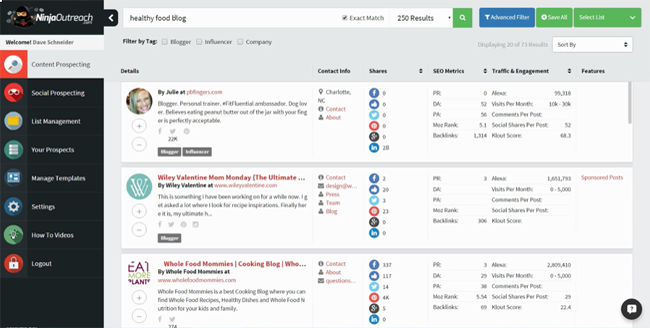 Product Launch Case Study
+ How Dave landed a deal to acquire 1,000 users from one email
+ Deep dive: how Dave has helped other startups launch
+ How to plan and schedule a product launch calendar
During the Lab segment, Dave will work with one-on-one with you to plan out your product launch while providing valuable feedback.
Product Launch Lab
+ Hands-on, laptops open work on your personal product launch plan and schedule
+ Real-time feedback from product expert Dave Schneider and other attendees
+ You'll leave with a workable action plan -- a product launch plan for your startup
What Others Are Saying
"Launch! Workshops helped lay the foundation for our entire marketing roadmap. I finally feel like we're ready to tackle what's next." - Maya Falasi, visiting from Dubai
"Startup Stir did a great job with this event!" - Rica Elysee, Co-Founder, BeautyLynk
"I definitely recommend entrepreneurs get involved with Launch! Workshops." - Scott Bird, Attorney
Meet Your Instructor
David Schneider is a Boston-based growth hacking expert. A graduate of Harvard University's Applied Mathematics program with a concentration in economics, Dave applies a measured an analytical approach to product launch problem solving. In June of 2014, Dave launched NinjaOutreach, a digital marketing software suite that helps small businesses reach bloggers and other key influencers.
FAQ
Q: Is there anything I should prepare?
A: Launch! Workshops are laptops open, interactive sessions where you leave with actionable advice and actual work done. There's nothing to prepare, but you should bring your laptop, your thinking cap, and your game face.
Q: Is food or beverage included in this event?
A: Funny you should ask...it is! Light refreshments will be provided at the beginning of this workshop.
Q: Can I book a private training session for my group?
A: Yep! Just get in touch, and indicate that you're interested in a private Launch! Workshop.
Q: Whoops, I can't make it! Is a refund possible?
A: Unfortunately we can't accommodate refunds, but we're happy to exchange your ticket for a future workshop date.

Launch! Workshops are a Startup Stir Initiative
Startup Stir is a global community of entrepreneurs built by entrepreneurs. We host live events and online content to give innovators access to the tools, contacts and actionable advice they need to succeed. We're inspiring and educating a generation of emerging business leaders.
Startup Stir Sponsors