Description

Startups and Horses

The horse racing industry is the oldest sporting industry in the world, but it acts and runs like the startup world. Discover the many creative, disruptive possibilities in the racing business that can also be found in the startup space. Learn how the horse selection process by prospective owners is similar to the pitch process with a startup investor. TK will also reveal how the operation of a venture fund is exactly the same as managing a racing stable.
TK Kuegler, Co-Founder & Managing Partner of Wasabi Ventures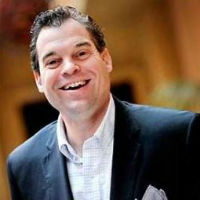 Wasabi Ventures Stables is an extension of Wasabi Ventures and managed by TK Kuegler. The platform manages, invests in, breeds, and races thoroughbreds.
TK is also the Cofounder and Managing Partner of Wasabi Ventures. Founded in 2003, Wasabi Ventures is an early-stage venture capital firm that specializes in cofounding, investing in, incubating, building and advising early-stage technology companies. The firm offers Silicon Valley VC-style services to strong secondary markets. In addition to Silicon Valley, Wasabi Ventures has offices in Phoenix, Arizona, New Hampshire, Upstate New York, Baltimore, and Boston. The firm has built, financed, and advised over 200 startups, including some wildly successful ventures like Right Now Technologies, PBworks, Ustream, and Etherpad.
Alpha Loft's Launch Series features educational presentations on valuable topics for startups and early stage companies. Each talk, presented by an expert from the field, focuses on issues that impact starting and growing a company. Launch Series is a great opportunity to learn from experts and get answers to your pressing questions.
Additional Details

5:30 PM - Grab a cold beverage/snack, and chat with others
6:00 PM - Introductions and Presentation
7:30 PM - Conclude