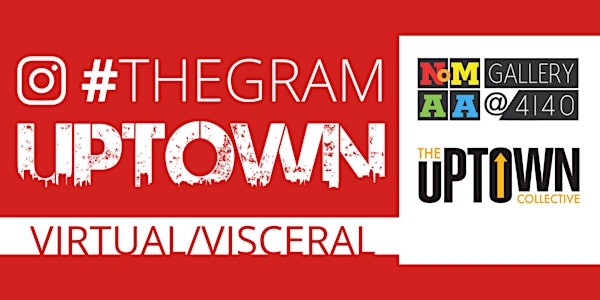 Launch Party #TheGramUptown - Print & Calendar Sales in-person and online
Join NoMAA and The Uptown Collective for a print and calendar launch party with refreshments and artist talks.
When and where
Location
Northern Manhattan Arts Alliance 4140 Broadway New York, NY 10033
About this event
Web store at nomaanyc.org goes live right after the event.
Prints are priced by size in a limited edition of 10. Shipping available upon request for a fee.
2023 #TheGramUptown Wall Calendar will be available for $20 at the event, or for pickup at NoMAA. Shipping available for a $5 fee.
NoMAA Gallery @4140 - Broadway @176 St NY, NY (inside the United Palace first floor annex)
On view: November 3, 2022 – January 14, 2023
Gallery Hours: Tuesdays and Saturdays, 1-5pm (excluding holidays) or by appointment
#TheGramUptown Virtual/Visceral is a social media-sourced photography exhibition, featuring the best Uptown photographers on IG and highlighting the beauty, history and vibrancy of Uptown Manhattan. Produced by The Uptown Collective and the Northern Manhattan Arts Alliance. Featuring the work of 60 Uptown Artists!
PARTICIPATING ARTISTS
Amy Roberts, Annette Fernandez, Anthony Rojas, Ayinde Stevens, Beatriz Ureña, Beau Austin, Betina Zolkower, Bjorn Bolinder, Carlos Deschamps, Carlos Rivera-Duclos, Caroline Quinones / Leandro Heredia, Cathleen Campbell, Christopher S. Kelly, Cole Thompson, Dan Davenport, Daphne Victoria J., Darcy Rogers, DDB, Emmanuel Abreu, Eric K. Washington, Evan Febrillet, Franck de las Mercedes, Isadora Cardoso, Jacinta Bujanda-Suárez, Jaidee Santos, Jason Fuentes, Jeffrey DotShotIt Batista, Jessica Leon, Jhomalys Moran, JM Arcella, John-Michael Arcella, Jonathan Fernandez, Josh Mock, Juan Duran, Kamel Brown, Lauren von Eckartsberg, Led Black, Leyda Luz, Manny Molina, Marc Genova, Marcos Jimenez, Marcus J., Martin Collins, Michael Lebron, Michael Palma Mir, Monica Patten, Patricia Bellucci, Peter Cooper, Praveen K Chaudhry, Robert Adon, Sam Popp, Sharese Ann Frederick, Sheila Maldonado, Shellie Balakin, Skand Mishra, Sofia Torres Prida, Sontenish Myers, Stefanie Vera, Stephen Fretz, Takashi Harada
This program is made possible by the New York State Council on the Arts with the support of the Office of the Governor and the New York State Legislature.