Actions and Detail Panel
Launch Party: Flushing's World Fair
Thu, May 4, 2017, 11:00 AM – 1:00 PM EDT
Description
Blue Ribbon Panel on Business Standards
Wednesday, November 30, 11am
@Flushing Town Hall
The Greater Flushing Chamber of Commerce invites you to participate in a blue ribbon panel discussion on our Statement of Principles (below):
Greater Flushing Chamber of Commerce
Draft Statement of Principles
July 29, 2016
The Members of the Greater Flushing Chamber of Commerce, believing that the fair conduct of business and the ethical pursuit of profit is essential the shared prosperity of Flushing, Queens, and the United States of America, do hereby openly and publicly commit to the following business practices as a matter of standard policy:
We will make every effort to provide quality merchandise, products and services at fair and reasonable prices.
We will improve, maintain and protect the appearance of our businesses, our business community, and our shared environment.
Our Employees will be treated fairly, paid promptly for their work, be clearly informed of their rights and obligations under the law.
- Our Customers will be welcomed into our establishments and treated with dignity and respect. We recognize that the customer experience at one business reflects our entire business community.
- We will follow City, State and Federal laws to the best of our ability. In the event that a law is incomprehensible, unfair, or detrimental to the conduct of our business, we will advocate through the democratic process to change the law. In adhering to these principles of business, we expect an accountable government and public administration. We expect public services to be provided equitably and public servants to be honest and fair.
We expect that our elected and appointed officials will be responsive to the needs of our community.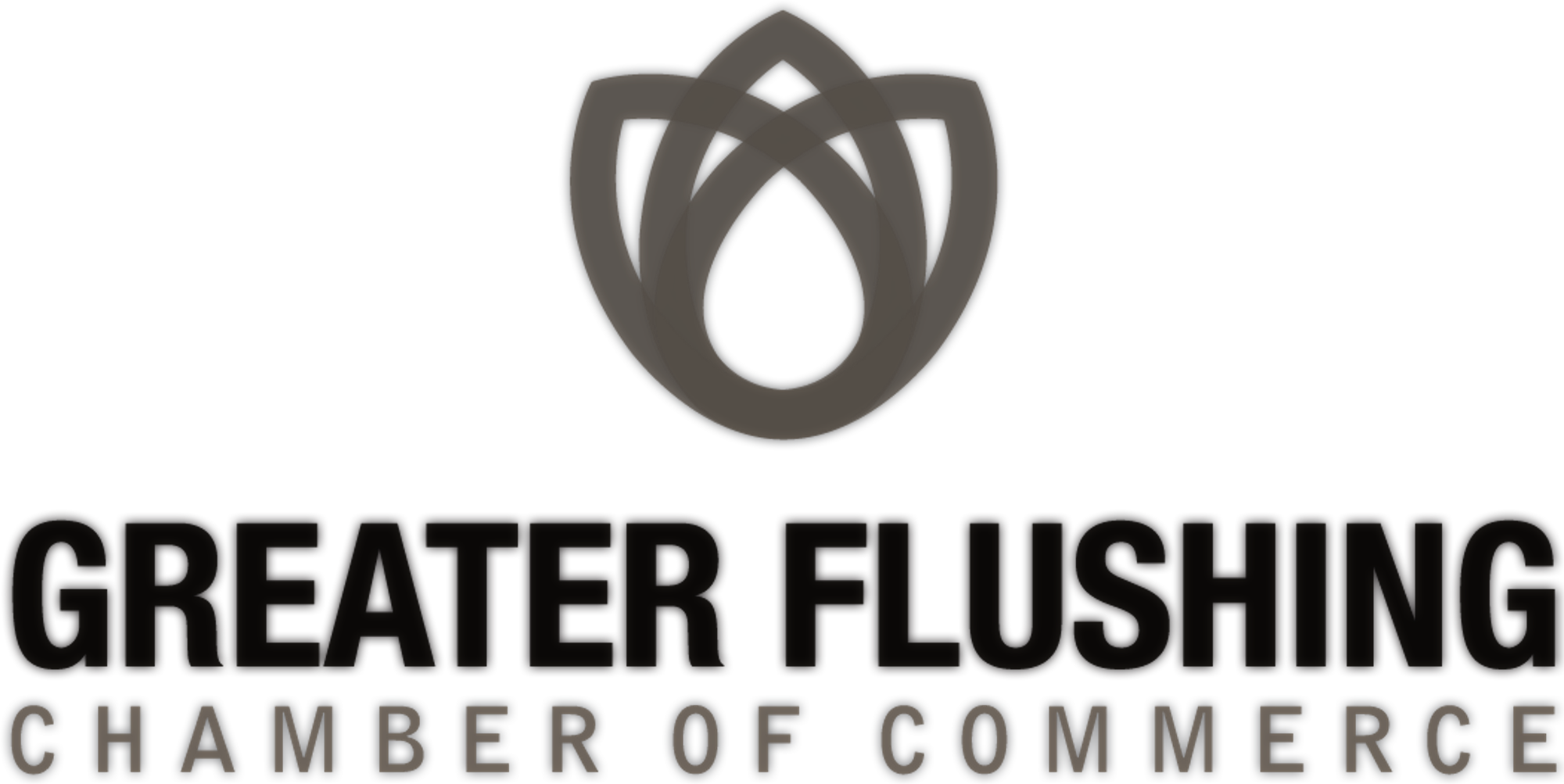 The Greater Flushing Chamber of Commerce is a nonprofit membership association that seeks to to foster the economic growth, inclusive diversity, and shared prosperity of greater Flushing through advocacy, networking, and mutual aid. For more information, visit us at www.flushingchamber.nyc.