Description
AGRITECTURE + OUR NAME IS FARM PRESENT
the Summer 2017 Event Series Launch Event
COMMUNITY SEED SWAP
Swap seeds with like-minded urban gardeners (and gardeners-to-be). Tune into a Hamama growing kit demo and learn how to grow your own microgreens. Make seed bombs (like bath bombs, but for the earth). Drink a beer or some funky non-alcoholic beverage. Indulge in legit empanadas and pupusas, made locally and sourced sustainably, from Empanology. Take a minute to enjoy the beautiful What Plants Taught Me About Being Sober photo and light projection installation by Brooklyn artist and vibe engineer, @wimpyAF. Also, learn more about our programming for the summer series and our Class Pass.
Every $1 donated at the event goes to a local food pantry and awards you one raffle ticket for a chance to win a BOONBOX! We'll select a total of five winners throughout the evening.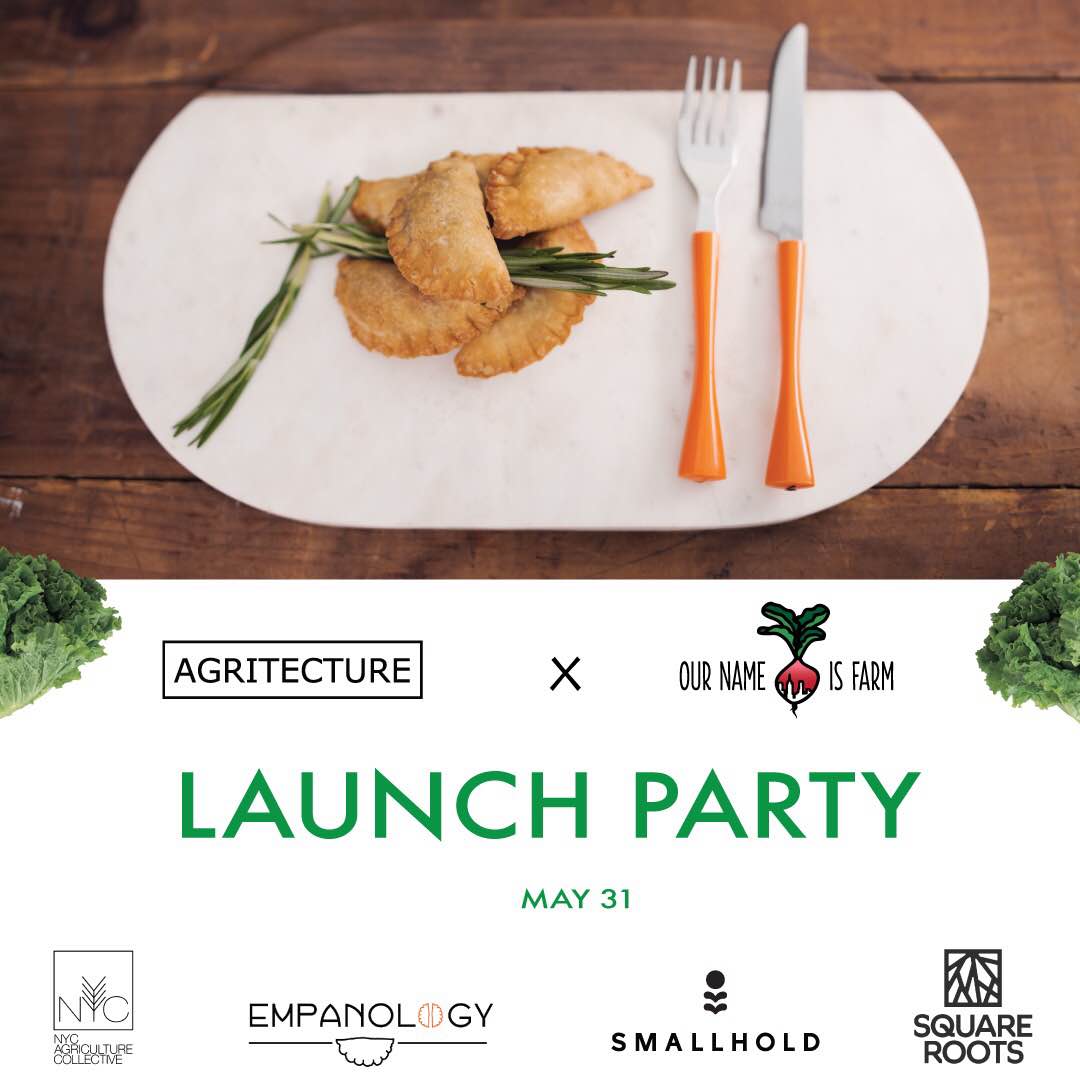 Thanks to our sponsors Sir Kensington's, Smallhold, NYC Ag Collective, Six Point Brewery, BoonBox

Tickets $15 advance, $20 door
*Includes one (1) alcoholic or one (1) non-alcoholic drink per person. Snacks sold separately.
Want to attend more events? Check out our Fresh Bites NYC Summer Class Pass, starting at $99. It includes:
- The Launch Party / Sweed Swap / Networking Event (May 31)
- The Panel on 'Is Disruption Good?' (June 10)
- The Biz Bootcamp session Learn to Fish: Storytelling for Sustainable Food + Bev Brands (June 20)
- The Dinner Themed Movie + Screening featuring Seinfeld (June 28)
- Plus any one workshop of your choice!
Workshops
- Dress to Impress: Salad Dressing Workshop (June 5)
- Ready Set Grow! (June 15)
- THE MILKY WHEY Ft. SUMMER WINE PREP SESH by Vinfluence (June 15)
- Salt Cured Success: Salmon Workshop (June 29)
There are additional class passes for July and August. Follow our social media and stay tuned as we work to set up more events. See you this Summer NYC!
*Additional workshops are 10% off with class pass
**Please Note: If you purchase a Fresh Bites NYC Summer Class Pass, please email your workshop selection to info@ournameisfarm.com as soon as possible to guarantee your top choice.
Questions? Please email them to info@ournameisfarm.com