Description
Orlando Tech is excited to announce Launch Orlando Momentum. Organized by Orlando Tech Association in conjunction with the Orlando Regional Chamber of Commerce, Launch Orlando Momentum is a weekend of civic problem solving, bringing together creative thinkers from Orlando's non-profit, business, and tech communities. We call it "civic hacking" but not a "hackathon" because technology is only part of the solutions we'll bring to this purposeful community engagement. Hosted at Credo Conduit, participants from Orlando's tech and business communities will gather with community organizations dedicated to making our city one we are all proud to call home.

We asked independent community organizations doing well by doing good every day in the City Beautiful to identify a real and immediate need they face and submit it to us as a challenge. We asked them to think big, and to be prepared to describe the desired outcome as produced by a well-crafted solution that requires technical expertise they don't have on staff.
We invite YOU - developers, designers, marketers, instructional designers, HR directors, accountants, sales wizards, customer service mavens, and other professional movers, shakers, doers. Whatever your specialty and experience, we welcome your unique perspectives as creative thinkers to ensure the best results as we address the challenges introduced by our participating community organizations on Friday evening.
Through the weekend we'll develop customized solutions to the presented challenges. We'll define viable use cases that our teams of diverse experience – organizational domain expertise, applied business and technology savvy - will prototype and test by Sunday evening when our teams present their results to the judges. Come discover your creative power for building community good. Join us for this rewarding weekend of collective engagement toward a more collaborative, more inclusive, more connected Orlando.
Special Thanks to our Launch Orlando Sponsors
Momentum Sponsors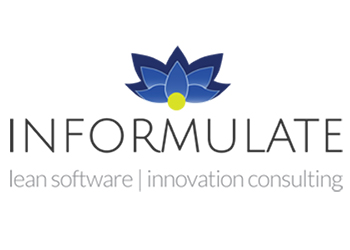 Silver Sponsors