New Synergi National Pledge Alliance and Symposium calls for leadership in action to reduce ethnic inequalities in mental health systems
About this event
The Synergi National Pledge Alliance and Symposium is being launched to champion national leadership and collaboration in action on ethnic inequalities in severe mental distress.
Inspired by the Synergi National Pledge to reduce ethnic inequalities in mental health systems, the Symposium is being hosted in response to the Pledge commitment for signatories to 'provide leadership on this critical issue' and to share the learning for positive change.
The co-designed virtual event draws on Synergi's Creative Spaces health interventions model to explore the challenges and realities behind actioning the seven Pledge commitments, as mental health systems, in Leeds, Greater Manchester, London and Birmingham.
Alongside special guest performances, there will be narrative explorations on racial justice, peer leadership and co-design from service users, carers, experts by experience and community organisations from the Pledge Makers' localities.
We will also hear from Pledge Makers about their journey in meeting the Pledge commitments during a pandemic, from steps to become an anti-racist organisation and developing a model of collaborative leadership to accelerating the pace of change and identifying alternative approaches, including radically rethinking the commissioning process.
And there will be an exclusive announcement from the newly formed Synergi National Pledge Alliance on its purpose.
You can pre-book your place.
The event will be platformed on Zoom as a webinar and will be BSL-signed and recorded.
How do I join the webinar
Once you have booked your place, you will be sent the webinar link at 8am on Thursday 25th November 2021, two hours before the event starts, as a precaution.
If you haven't received the link by 8.30am (after checking your spam folder), get in touch.
Symposium programme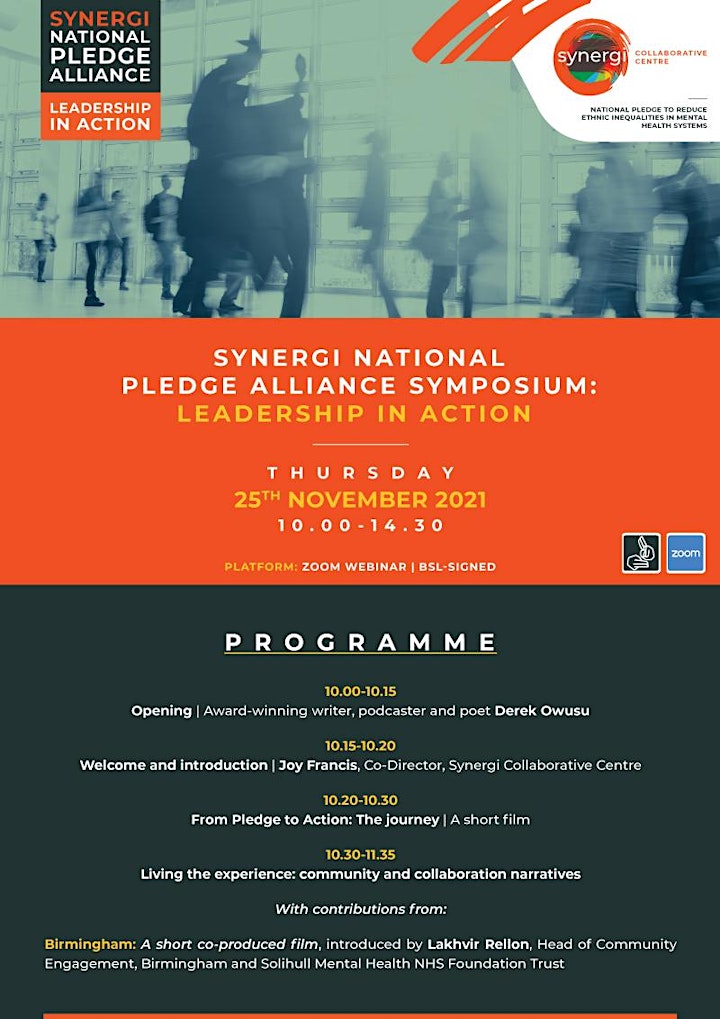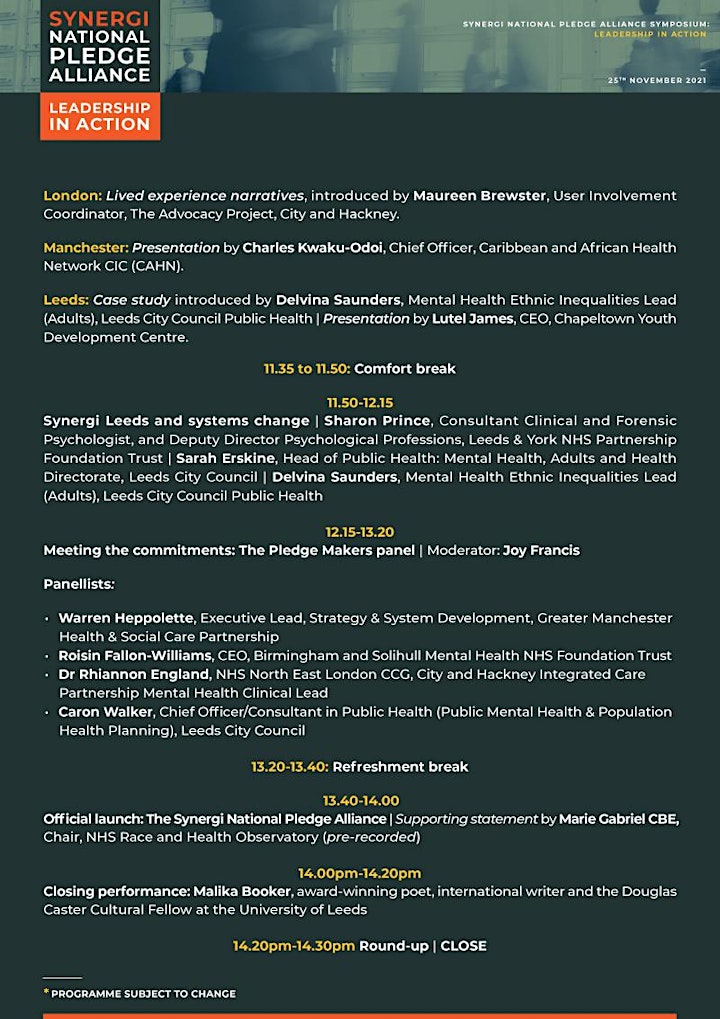 Performers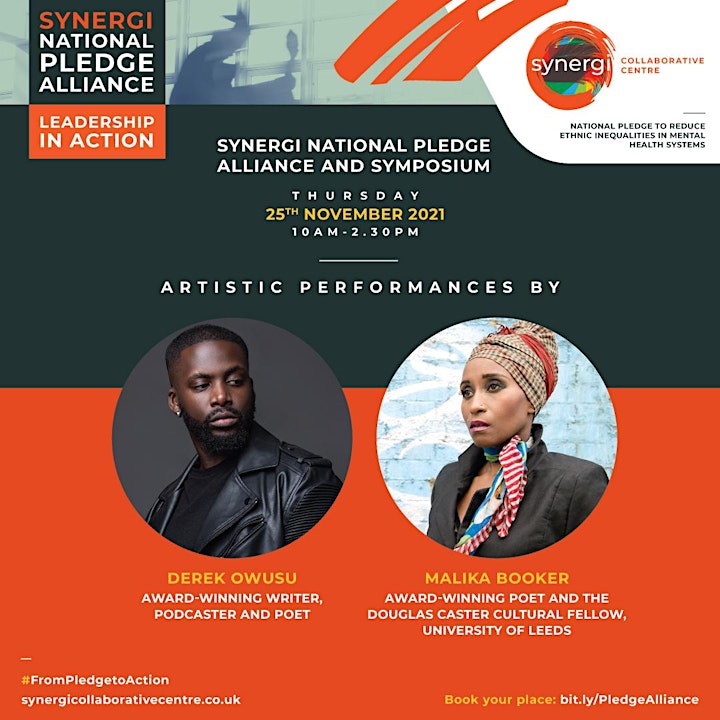 About the National Pledge to reduce ethnic inequalities in mental health systems
The first national Pledge of its kind, it calls on senior leaders in NHS mental health trusts, public bodies and commissioning to declare their commitment to reduce ethnic inequalities in mental health care in line with seven Pledge commitments:
Quotes: Pledge Makers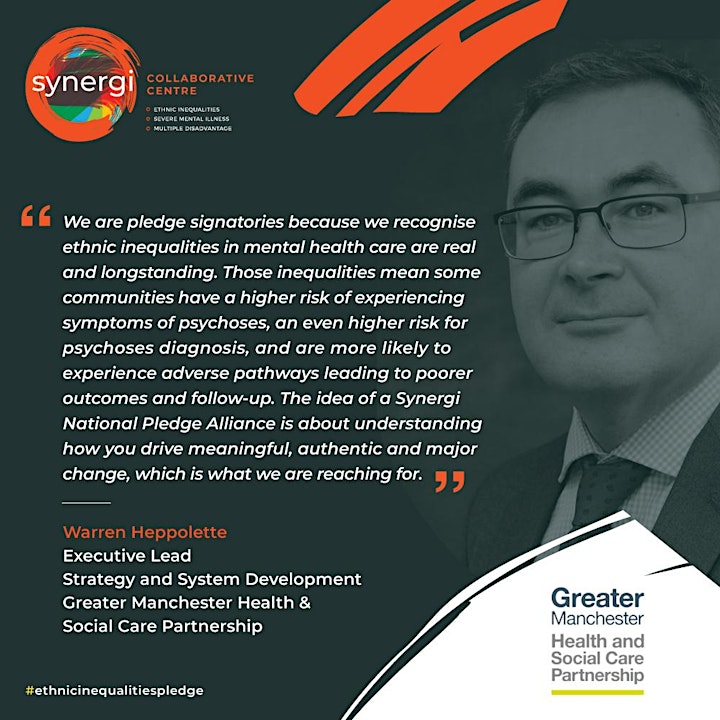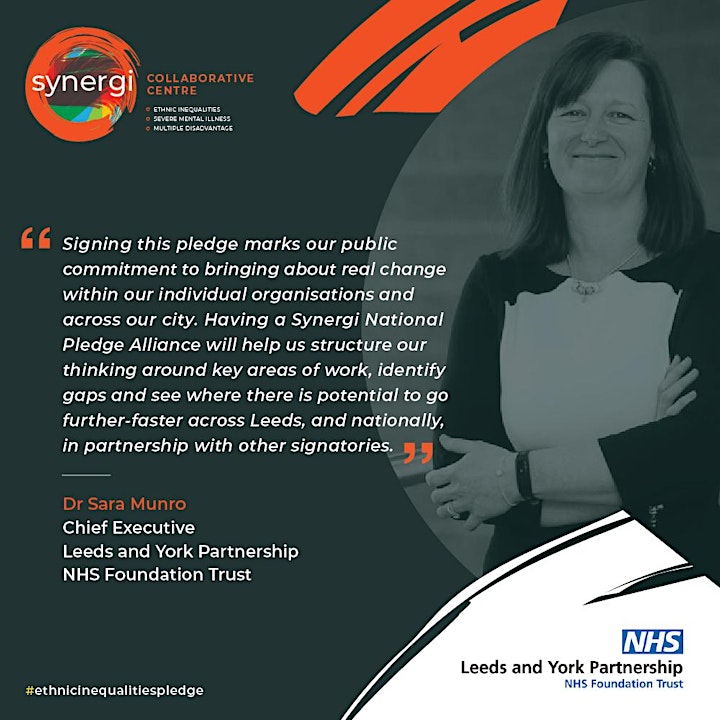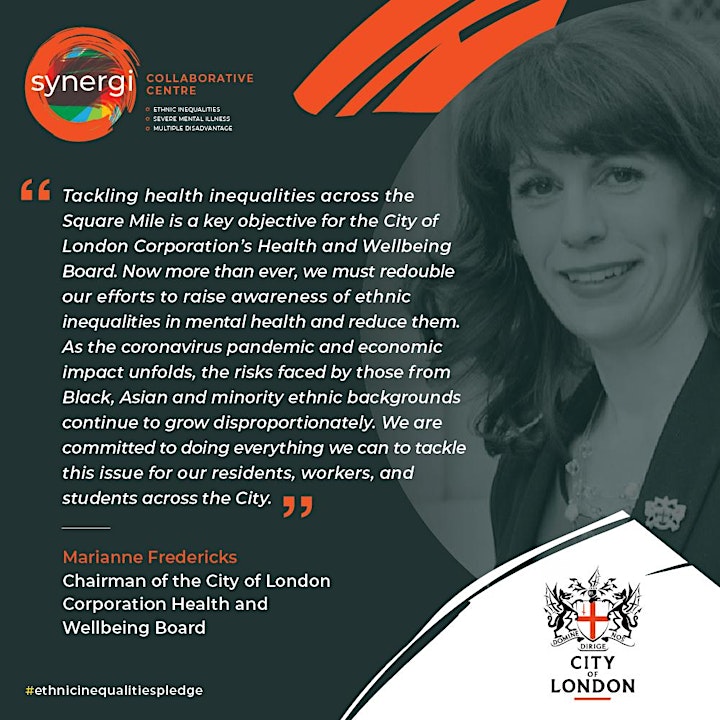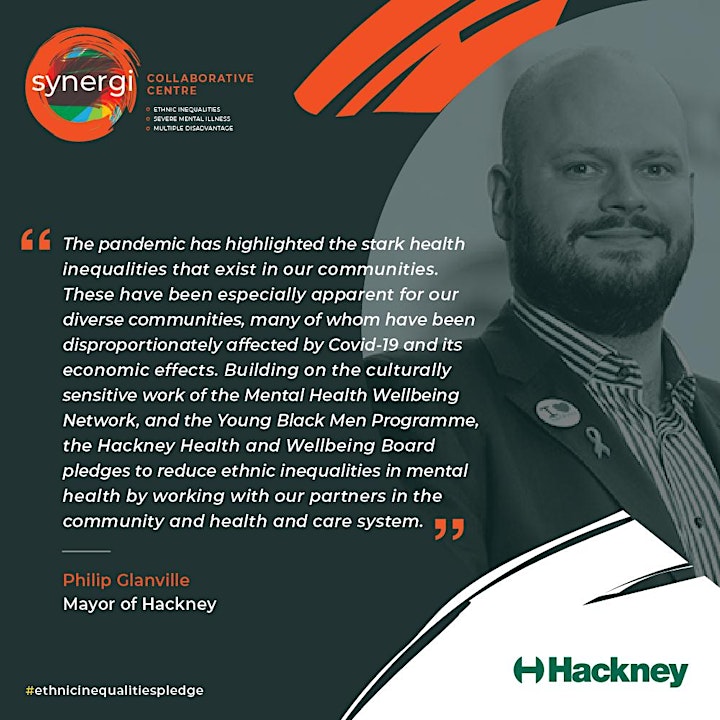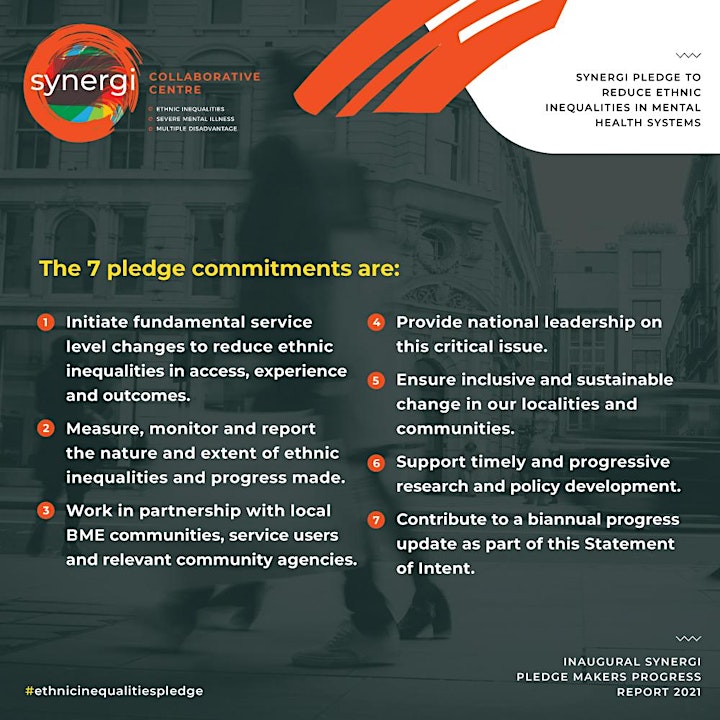 Organizer of Launch of the Synergi National Pledge Alliance and Symposium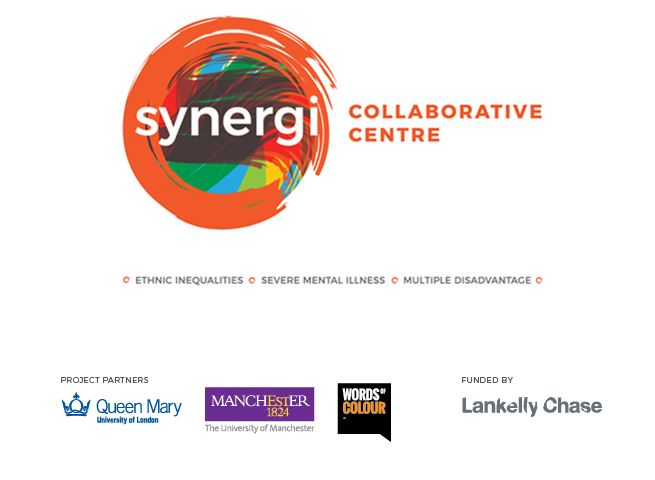 The Synergi Collaborative Centre is an award-winning national initiative, to reframe, rethink and transform the realities of ethnic inequalities in severe mental illness and multiple disadvantage. Taking a collaborative approach, the centre aims to use the principles of co-production of knowledge and a creative mix of robust research methods. The centre will work closely with commissioners, policymakers and politicians, as well as public service providers, citizens and those experiencing mental distress, to create and deliver a vision to help eradicate ethnic inequalities in severe mental illness and their fundamental causes. Synergi is the winner of a New Radicals Award 2018.