Launch of Fractured Visions: To See Again

Thursday, September 25, 2014 from 6:00 PM to 9:00 PM (BST)
Event Details
Fractured Visions: To See Again is a collaboration between Augmented Reality artist Tamiko Thiel and Dr. Dominic ffytche, psychiatrist at the King's College London Institute of Psychiatry.
Together they have created a freely accessible Augmented Reality installation, located around the KCL Guy's campus next to London Bridge. The installation explores the experience of palinopsia, a rare visual symptom of neurological dysfunction. 
Palinopsia is derived from the Greek 'palin' meaning 'again' and 'opsia' meaning 'to see.' It is a symptom of disorders such as epilepsy, migraine and stroke. It causes hallucinatory images to repeat and spread across the visual field, or reappear out of context days later. 
Thiel's use of Augmented Reality brings audiences closer than ever before to the altered perception experienced by those with palinopsia. By immersing the viewer in the visual world of someone with the symptom, Thiel's work is an artist's exploration of the many facets of life with a visual disorder.
Augmented Reality works by overlaying computer graphic artworks on the live camera view on a smart device, such that it appears as though these images exist in the objective world. Thiel and ffytche's piece will provide new insight into the experience of the condition and wider understanding of the mechanisms of visual perception.
The installation will be open to the public on 25th September 2014 untill 30th October 2014. 
Please join us for the opening night
An exclusive tour, Q&A and drinks with artist Tamiko Thiel and psychiatrist Dr. Dominic ffytche
The meeting point for the tour will be outside the Guy's Chapel opposite Boland House - 6pm
Following the tour there will be a seminar and Q&A from 6.30 pm with drinks and refreshments in the basement of Boland House, underneath the McDonalds.
To get to the venue enter through the gated archway on St Thomas's Street into the car park. 
Boland House is on the left hand side of the car park, and Guy's Chapel is on the right.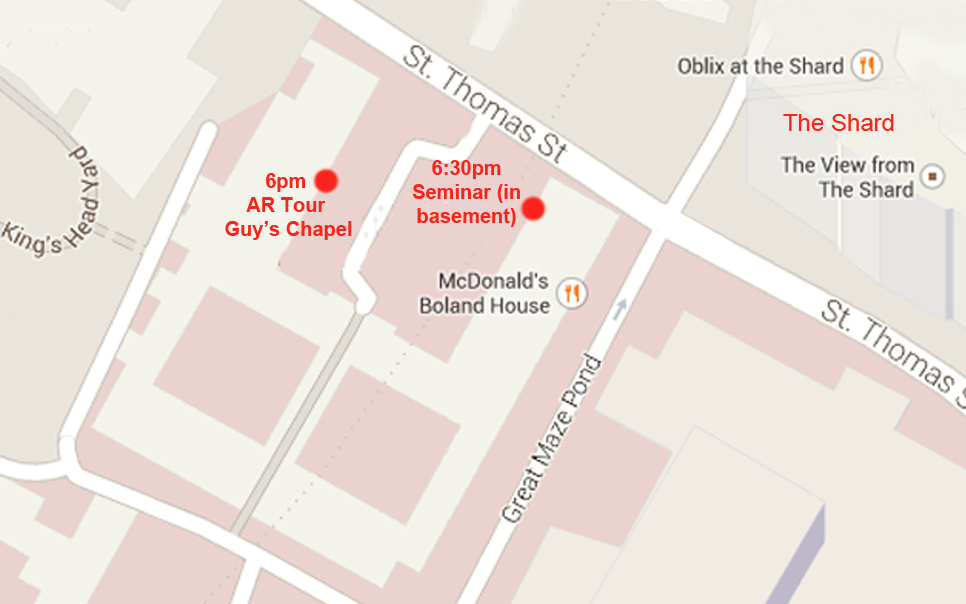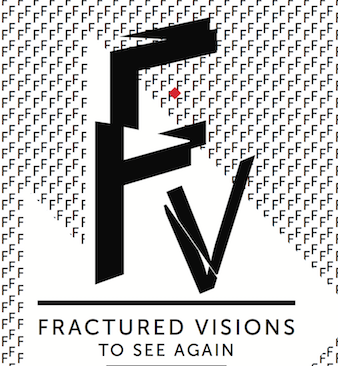 When & Where

Outside Guy's Chapel, Boland House
St Thomas's Street
King's College London, Guy's Campus
SE1 9RT London Bridge
United Kingdom


Thursday, September 25, 2014 from 6:00 PM to 9:00 PM (BST)
Add to my calendar
Organizer
AXNS is a curatorial collective of young curators, scientists and art historians with an interest in the intersection between science and art. We curate exhibitions, events and workshops engaging the public with cutting edge research in neuroscience.