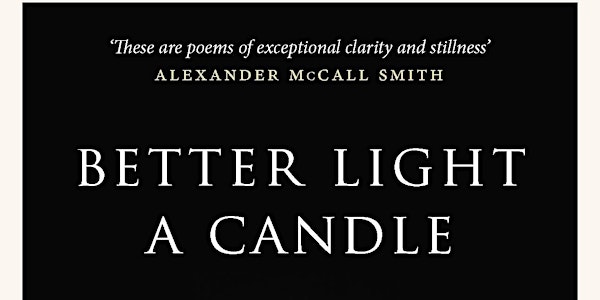 Launch of 'Better Light A Candle' - Poems by David Lorimer
Better Light a Candle – Poems by David Lorimer Online Launch 5 pm GMT Wednesday 21st December In aid of refugees at the Cross Border House
Refund Policy
Contact the organizer to request a refund.
Eventbrite's fee is nonrefundable.
About this event
Better Light a Candle – Poems by David Lorimer
Online Launch 5 pm GMT Wednesday 21st December
In aid of refugees at the Cross Border House, Poland
Ticket sales will be donated.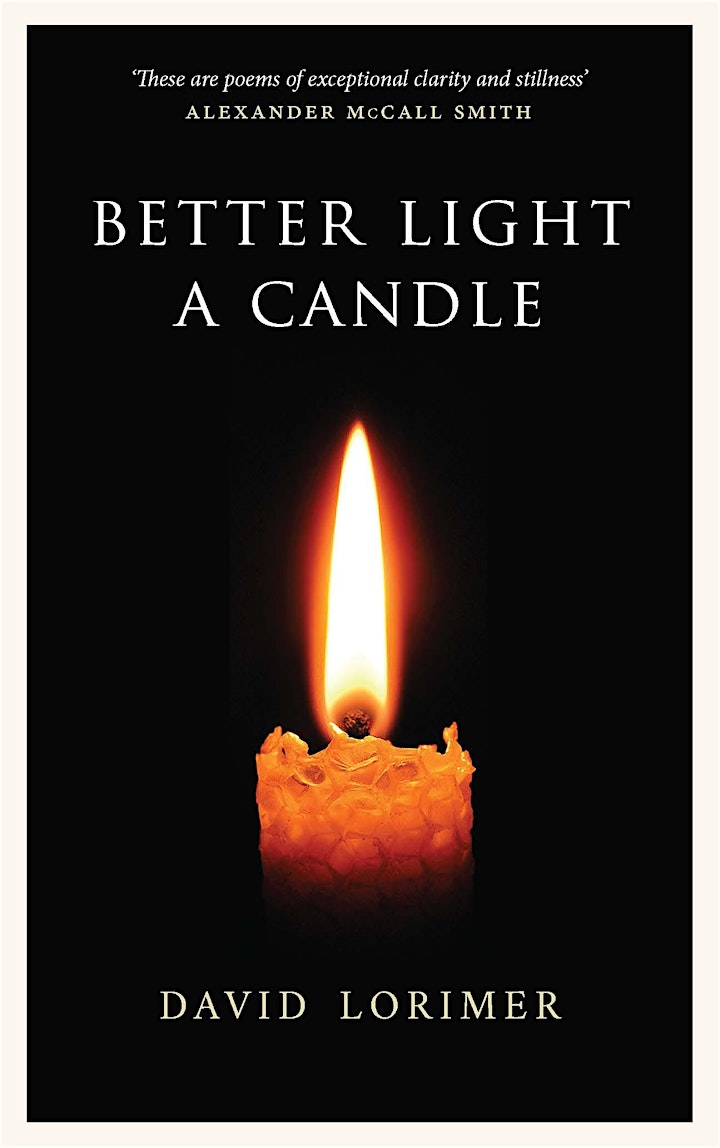 Better light a candle than curse the darkness – Chinese Proverb
Better Light a Candle is a distillation of my life experience, a poetic reflection on life's polarities, on light and darkness, hope and despair, love and fear, healing and wounding, gain and loss, spring and autumn, unfolding and refolding, opening and closing, birth, death and rebirth, remembering and forgetting, fire and water, time and the timeless, breathing in and breathing out, the flow, the rhythm and the cycles of life. The poems hold out possibilities for awakening and transformation without underestimating the gravity of our collective challenges while affirming the ultimate spiritual power of Love, Wisdom and Truth in our perennial quest for authenticity, freedom, peace, community and fulfilment.
David Lorimer is a visionary polymath who is Programme Director of the Scientific and Medical Network, Editor of Paradigm Explorer and Chair of the Galileo Commission.
These are poems of exceptional clarity and stillness - Alexander McCall Smith CBE, FRSE
Like Japanese haiku, these poems vividly capture moments of heightened experience, with a beautiful cohesion of style and theme. They flow from a state of love, are pervaded with love, and communicate love to the reader. - Steve Taylor, author of The Clear Light and The Calm Center.
These poems distil a lifetime of discovery, of learning, of commitment to a great calling, gradually unfolding. Above all they are a deeply moving Hymn of Love to Life by someone who has truly lived it.  - Anne Baring PhD (hons), author of The Dream of the Cosmos.
ESSENCE
To see and to be seen
To hear and to be heard
To open and to be opened
To be touched and to touch
To be loved and to love,
This
Is the fruit of light distilled,
The woven texture,
The feel,
The taste,
The priceless currency
Of life
Together.
The Cross Border House was established under the Sichów Educational Foundation and is managed by my good friends the founders, Amber Poole Kieniewicz and Paul Kieniewicz. In February of 2022, with support from Stefan Dunin-Wąsowicz and Anna Glińska, the Foundation made the decision to suspend its programme so that it could operate as a shelter and support system for Ukrainian refugees.
The donations we receive are what allows us to care for and assist the residents here as they continue to endure the many impacts of the war and prepare for life afterwards. Your contribution assures this objective, and your donations will go directly and exclusively to support the service of the Ukrainian residents at The Cross Border House.
Please support this altruistic humanitarian initiative at a time when most of us will be celebrating in comfort and warmth with our family and friends.
All ticket sales will be donated to Cross Border House Poland.