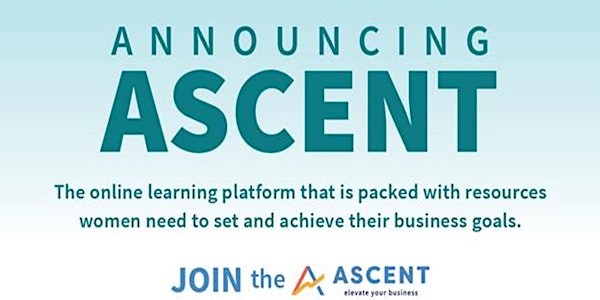 Launch of Ascent Digital Learning Platform for Women
Launch of Ascent
About this event
Please join SBA Administrator Jovita Carranza for the ground-breaking launch of Ascent, the online digital learning platform for women small business owners. Ascent is the first-of-its-kind online resource specifically designed to help the nearly 10 million American women entrepreneurs grow and scale their small business.
This virtual event will include discussion panels with real women entrepreneurs, success stories leaders, and a take a look into how the Ascent platform can help you on your small business journey. Discussions will include small business solutions to Disaster and Economic Recovery, Strategic Marketing, Your People, Business Financial Strategies, and Access to Capital.
About Ascent
Ascent is an online digital learning platform that utilizes a modern, e-learning experience specifically targeted for female entrepreneurs who want to grow or scale their existing business. All content is backed by research on the needs of empowering women business owners and female entrepreneurs.