Description
THE LAUNCH Lens
a W Happening
presented by Fashion Group International of Boston
and Boston Fashion Week
A reception celebrating the debut presentation of fashion images
created by leading local fashion photographers.
Tracy Aiguier
Joel Benjamin
Sadie Dayton
Bob Packert
featuring the fashions of this year's LAUNCH designers;
Tatiana Tejedor, Sasha Thomas, Carlos Villamil, and Sammi Yang
W Hotel
100 Stuart Street
Boston MA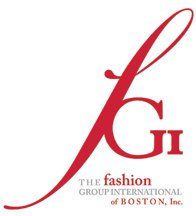 Fashion Group International of Boston and Boston Fashion Week are the force behind THE LAUNCH, an event that puts the power of established industry professionals behind a select group of new designers to watch. Each designer selected is a recent graduate from one of the many respected fashion design programs in the region and will show a capsule collection as part of this group presentation.
Have you thought about becoming a Fashion Group International of Boston member?
The Fashion Group International is a global, non-profit, professional organization with 5000 members in the fashion industry including apparel, accessories, beauty and home. The FGI mission is to be the pre-eminent authority on the business of fashion and design and to help its members become more effective in their careers. To do this, FGI provides insights on major trends in person, online and in print; access to business professionals and a gateway to the influence fashion plays in the marketplace. Apply online: http://bit.ly/ZOBJdU
Boston Fashion Week was founded in 1995. The force behind the week has been dedicated to creating opportunities that increase the viability and visibility of the local industry. The series of fashion related events throughout Greater Boston and beyond serves as a platform for both established industry professionals and aspiring newcomers to showcase their work as well as network with peers and the public. This annual celebration of Boston style featuring a great wealth of local talent, is unique in that it is
designed to engage the community directly, at the grassroots level -- cultivating fashion as an integral part of the Boston lifestyle.

Accessibility and diversity in programming allow the public to engage the week on many levels; experiencing a show, taking in an exhibit, participating in an educational program or joining in the festivities at a party. The week also contributes to a sense of civic pride about what the region has to offer and how it continues to evolve. You're invited to become an active participant in the local fashion community by supporting local style makers during Boston Fashion Week and throughout the rest of the year.