Geef jouw start-up een circulaire boost!
About this event
Ben jij een starter en heb jij zin om de wereld te veroveren met je oplossing? En wil je naast een succesvolle business ook een positieve en duurzame impact creëren? Of ben jij een starter, bedrijf, expert, investeerder met circulaire ambities? Dan is dit een inspirerend event dat je niet kan missen.
Ontdek waarom circulair starten toekomstgericht starten is - hoe elke starter kan kiezen voor circulaire businessmodellen - hoe starters een belangrijke hefboom zijn om de economie van morgen, de circulaire economie, mee te creëren - ontdek de story van onze circulaire ambassadeurs, de circulaire kickstarters - kom te weten hoe ook jij een starter kan worden die lineaire oude modellen achter zich laat en bewust kiest voor een positieve en toekomstgerichte businessmodellen.
Programma:
17.00 Welkom:
Burgemeester Merelbeke, Filip Thienpont
17.05 Steden en gemeenten als katalysator voor circulair ondernemerschap
Schepen Sofie Bracke (Stad Gent), schepen Tim De Keukelere ( Gemeente Merelbeke)
17.15 Circulair starten is toekomstgericht starten
Mieke Pieters van The Circular Hub
17.30 Circulaire ambassadeurs en hun "bumps on the road"
Met o.m. Cédric Van Hoeck, Resortex, Justine Moens, HoiHoi, Tristan Ryckaert, Tillup; Lukas Van Quickelberghe, More2Coffee; Nele Vlaminck, Sofar ,
18.00 Co-creatie en acceleratie
Met o.m. Didier Pierre, NNOF, Chris Vandevoorde, JUUNOO , Chloé Coppieters, CAYMAN COMMINCATIE, Adriaan De Bruyne, Material Mastery....
18u25 Tijd voor actie!
18u30 Q&A en netwerkdrink!
Be there.
LOCATE: TRAMSTELPLAATS MERELBKE (URBAN MINING SITE) HUNDELGEMSESTEENWEG 317, MERELBEKE
https://participatie.merelbeke.be/tramstelplaats/over_tramstelplaats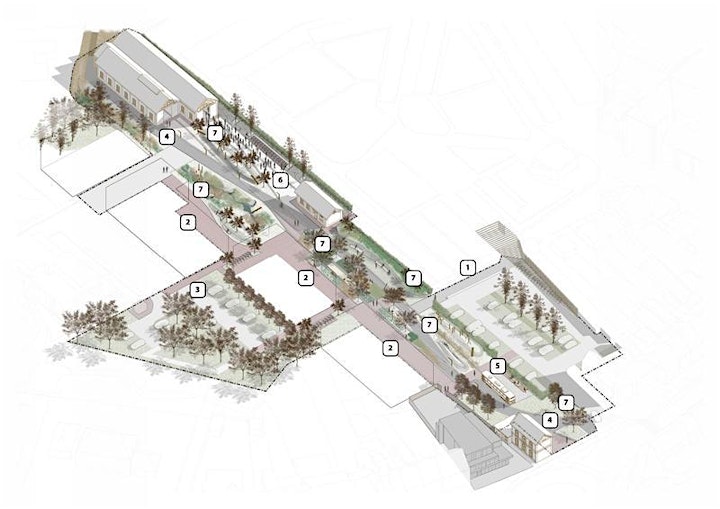 Organizer of LAUNCH EVENT THE CIRCULAR KICKSTART GENT / MERELBEKE