Description
Pre-Pay for special pricing! $15 pre-pay, $20 at door.
**** Our presentation room has beautiful but HARDwood floors, so to be loving to your bum PLEASE bring a yoga mat / pillow for padding, or a beach chair! BRING whatever you need to feel comfortable at this event, as traditional chairs will not be available on-site.
EVE is an AMAZING vegan restaurant... we encourage guests to come early for dinner.
---
Our featured Storytellers are: Sarah Anne Dordel & Roni Diaz
Our guest moderator is: Jon Block
---
Are you Awakening?
More & more people are experiencing "The Awakening".
Waking Up takes many forms and has many names:
Spiritual Awakening, The Shift, Kundalini Awakening, Ascension, Spontaneous Psychic Awakening..
Some awakening people experience subtle symptoms while others have dramatic and often frightening awakening processes. Most all undergo an intense process which begins with a profound internal shift, followed by much healing, which leads to greater awareness and a much more open heart.
The initial internal shift is a call, a wake-up call, to find one's soul purpose, and while it is a beautiful opportunity for expansion it can also bring much confusion, fear, and even physical challenges.
This speaker series aims to raise awareness about the Awakening phenomenon that many of us are experiencing but have yet to fully understand. Our speakers will share their own personal stories of Awakening in order to educate on symptoms that they experienced during their process and also to inspire through sharing the beautiful lessons and realizations learned.
To learn more about the symptoms of Awakening, you may click here: http://bit.ly/awakeningsymptoms
---
About our featured storytellers: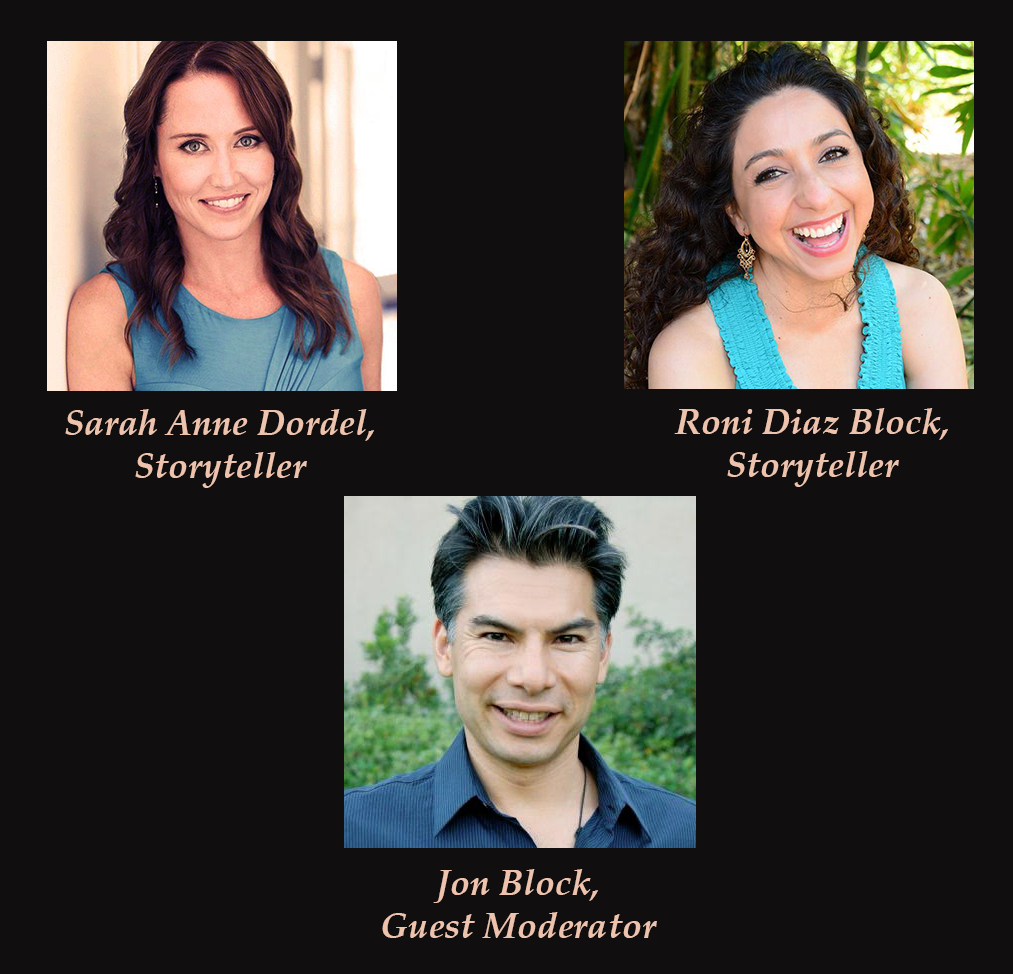 Storyteller #1
Sarah Anne Dordel is a conscious business consultant & brand strategist who provides big visibility for conscious professionals and small businesses. On July 4th, 2014, she experienced a spontaneous spiritual & psychic awakening which dramatically changed the course of her life. The profound experience and subsequent shift led Sarah Anne to change her career path and to begin a journey of profound emotional and physical healing. By working hand in hand with Spirit, she learned about the value of unconditional love for herself and how to see her life traumas and challenges as beautiful gifts. In her story, Sarah Anne will also share some of the more frightening and paranormal aspects of her awakening process in order to provide context for those who may be experiencing these symptoms. Sarah Anne will also provide information on Awakening Anonymous, a support group that she founded in 2015, which provides assistance and a safe space for others who feel that they may be undergoing the process of awakening. You may read a preview of Sarah Anne's story via the first chapter of her soon-to-be published book, Angels & Adderall, by clicking here.
Storyteller #2
Roni is a certified Dharma Coach, and author of a trilogy of books where she helps people understand their own spirituality, and guides them step by step on how to learn and develop their own spiritual awakening.
As Roni quotes "After someone experience his or her own spiritual awakening life changes forever and the truest calling comes forward".
Our Guest Moderator
Through his training & networking organization SPEAKER VENTURE, since 2011 Jon Block has personally mentored over 500 entrepreneurs to use public speaking to dramatically increase their revenue and social impact. These entrepreneurs discover their original voice and their highest contribution, while earning hundreds of thousands of dollars.
Jon has spoken on 100+ stages, sharing the stage with the biggest leaders in the entrepreneur and human potential movement. Jon was named 1 of the Top 20 Conscious Entrepreneurs of 2013 in the annual Tera Awards. And Jesse Koren of Thrive Academy said: "Jon cares so much about making a difference for people – he is willing to risk anything. An incredible man."
Jon is most proud of Speaker Venture's live speaker mastermind events, which participants have called "life-changing" and "the best event they've ever attended."
---

Stories of the Awakening is a Speakers Series produced by Awakening Anonymous. To learn more about Awakening Anonymous, please visitmeetup.com/awakeninganonymous
If you are interested in being a featured storyteller, please contact Sarah Anne Dordel