Launch Event: Envolve Center for Health Behavior Change
Description
Envolve Center for Health Behavior Change
Launch Event
Thursday, January 28, 2016
2:00-4:15 p.m. central
Clark-Fox Forum, Hillman Hall, Washington University in St. Louis
St. Louis, MO
Spend an afternoon with some of the Brown School's top minds as they introduce research addressing one of today's critical public health challenges: transforming healthcare delivery into evidence-based methods that actually improve behavior for better health outcomes.
---
Featured Speakers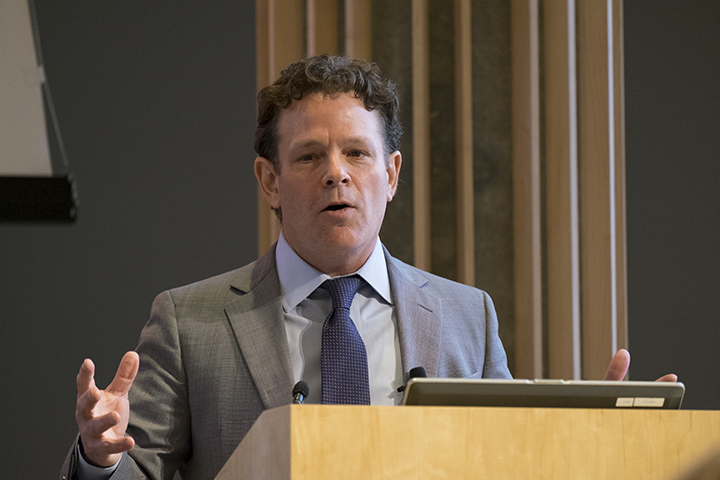 DAVID BORNSTEIN
Co-Founder, Solutions in Journalism Network Columnist, The New York Times
David Bornstein is an award-winning author and journalist who focuses on social innovation and entrepreneurship. He co-authors the "Fixes" column in The New York Times "Opinionator" section, and his most recent book is Social Entrepreneurship: What Everyone Needs to Know®.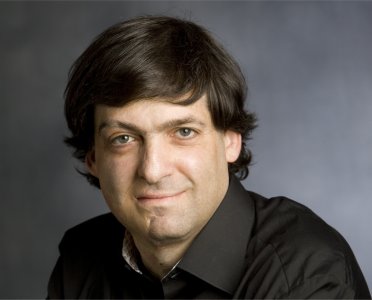 DAN ARIELY

James B. Duke Professor, Duke University
New York Times Best-Selling Author
Dan Ariely is a world-renowned behavioral economist dedicated to understanding the forces that influence human behavior in order to help people live more sensible - if not rational - lives. He is a founding member of the Envolve Center for Health Behavior Change, co-creator of the film documentary (Dis)Honesty: The Truth About Lies, and three-time New York Times bestselling author.
---


Agenda
2:00 pm Welcoming remarks
2:10 pm Setting the stage
2:25 pm Health and Human Behavior
2:45 pm Presentations on research priorities by faculty directors
3:20 pm Keynote address
4:00 pm Closing remarks
4:15 pm Reception
---
FAQs
Where is the event located?
The event will take place in the Clark-Fox Forum in Hillman Hall on the Danforth Campus of Washington University in St. Louis. Hillman Hall is located on the corner of Hoyt Dr. and Forsyth Blvd. The Clark-Fox Forum is located on the north side of the building on the main floor (not lower level ground floor).
What are my transportation/parking options for getting to the event?
Parking
Pass parking is available in the campus lots around Hillman Hall, including those next to Kemper Art Museum, and the lot just northeast of Brookings. A parking pass is required for spaces that do not have meters. Please email Megan Brewster at mbrewster@wustl.edu if interested in a limited event parking pass.
Pay parking (by attendee) is available at the Danforth University Center (DUC), an underground lot west of Hillman Hall (see arrow on map).
Please carpool if possible and allow at least 10-20 minutes to find a parking space, as University parking is limited and typically quite full.
If you park at the DUC, please allow yourself 10 minutes to walk over to Hillman Hall.
Public Transporatation
The nearest Metro stop is the Skinker Metrostop, approximately a half mile away from Hillman Hall. Please allow yourself 10 minutes to walk from the Skinker stop to Hillman Hall.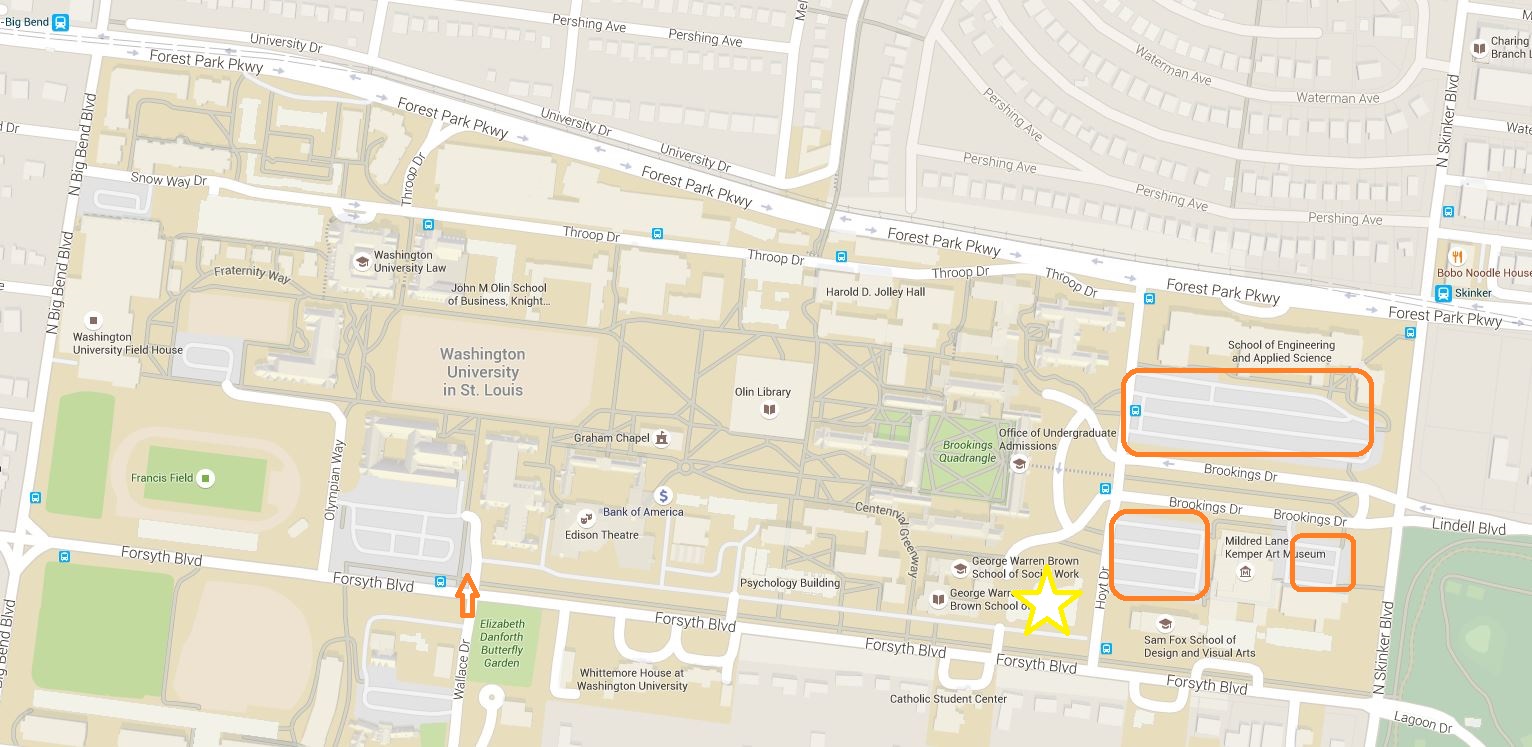 How can I contact the organizer with any questions?
Please contact Megan Brewster at mbrewster@wustl.edu or 314-935-3191 with any questions.
Do I have to bring my printed ticket to the event?
No need to bring a printed ticket to the event. RSVPs are for planning purposes.