Description
Want to be a VC for a day? Watch the UC's best startups go head-to-head and pick which companies get coveted interview slots with top investors like Andreessen Horowitz and 500 Startups.
Get your ticket for LAUNCH's 20th Annual Demo Day and hear from the top UC startups across blockchain, healthcare, education, food, and enterprise. Winning teams will receive not only cash, but also coveted interview slots with top VCs and accelerators (such as 500 Startups, Andreesen Horowitz, etc.).
We are excited to announce VENMO CO-FOUNDER Iqram Magdon Ismail as our keynote speaker! Iqram, a Zimbabwe-born entrepreneuer, started Venmo in 2009 and sold it to Braintree (later acquired by PayPal) in 2012. Iqram will share the story behind the popular mobile payments app and take your questions! First 100 ticket buyers will also be entered into a lottery to meet Iqram in person - so buy early!
If you're interested in tech, venture capital, or entrepreneurship, this is an event you don't want to miss! Purchase your tickets now. At-the-door availability is not guaranteed.
Get a sneak peek at our competing startups here.
DEMO DAY AGENDA
11:00am - 1pm: Semi-finals @ Chou Hall
4:00pm - 5:15pm: Startup Expo @ Bank of America Forum
The Startup Expo is a unique chance to meet the startups and VCs, and demo the newest products first-hand! Plus, we're serving free beer! Meet & Greet with Iqram Magdon-Ismail (Co-founder of Venmo) will take place from 4:45-5:15.
5:15pm - 8pm: Keynote Speech, Startup Pitches, and Awards Ceremony @ Andersen Auditorium
Check out highlights from last year's Demo Day here.
Huge thanks to our sponsors and partner clubs: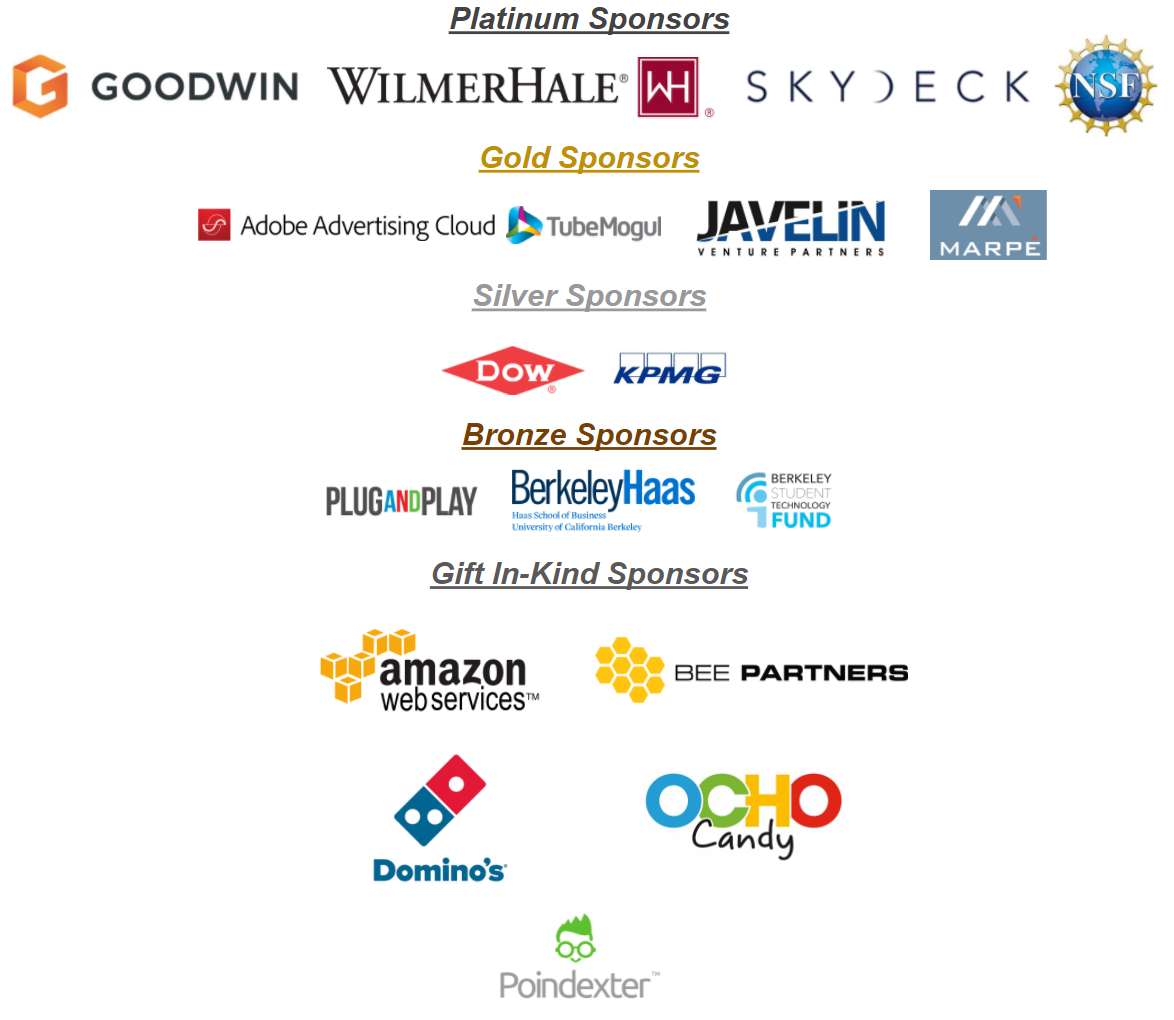 Berkeley Entrepreneurs Association, Haas Tech Club, Haas Venture Fellows, Haas Marketing Club, Haas Healthcare Association, Haas Latin American and Hispanic Business Association, Women in Leadership, Asia Business Club, Food@Haas Club