Description
Hi everyone, for those of you that have been to my hour long laughter yoga sessions, you know how good fun it is and how every time we end up laughing contagiously!
For the first time, I shall be hosting a Laughter Yoga Workshop. This will be more than just a Laughter Yoga Session, it will last for 75 minutes and will be a laughter yoga session, in a lot more detail about the benefits of laughter and laughter exercises will take place that I don't normally include in an hour long session due to time. There will be a thorough relaxation and meditation at the end, with the use of props such as balloons! 'What?' I hear you say... all shall be revealed.
I am excited about this and will be putting a lot of work into the workshop. This is open to anybody to attend, Laughter Yoga is a very open level practice accessible to everyone, all you need is the ability to remove all the barriers that cause us to take ourselves seriously in life, and to be a little bit silly to allow laughter to work its magic. Do feel free to spread the word and bring people...
The cost of this will be £10 per person, as this is being held in a dedicated yoga studio. Feel free to ask any questions :)
watch me on youtube
https://www.youtube.com/watch?v=f5DrRHSySis
https://www.youtube.com/watch?v=4QkA3vkD9Tg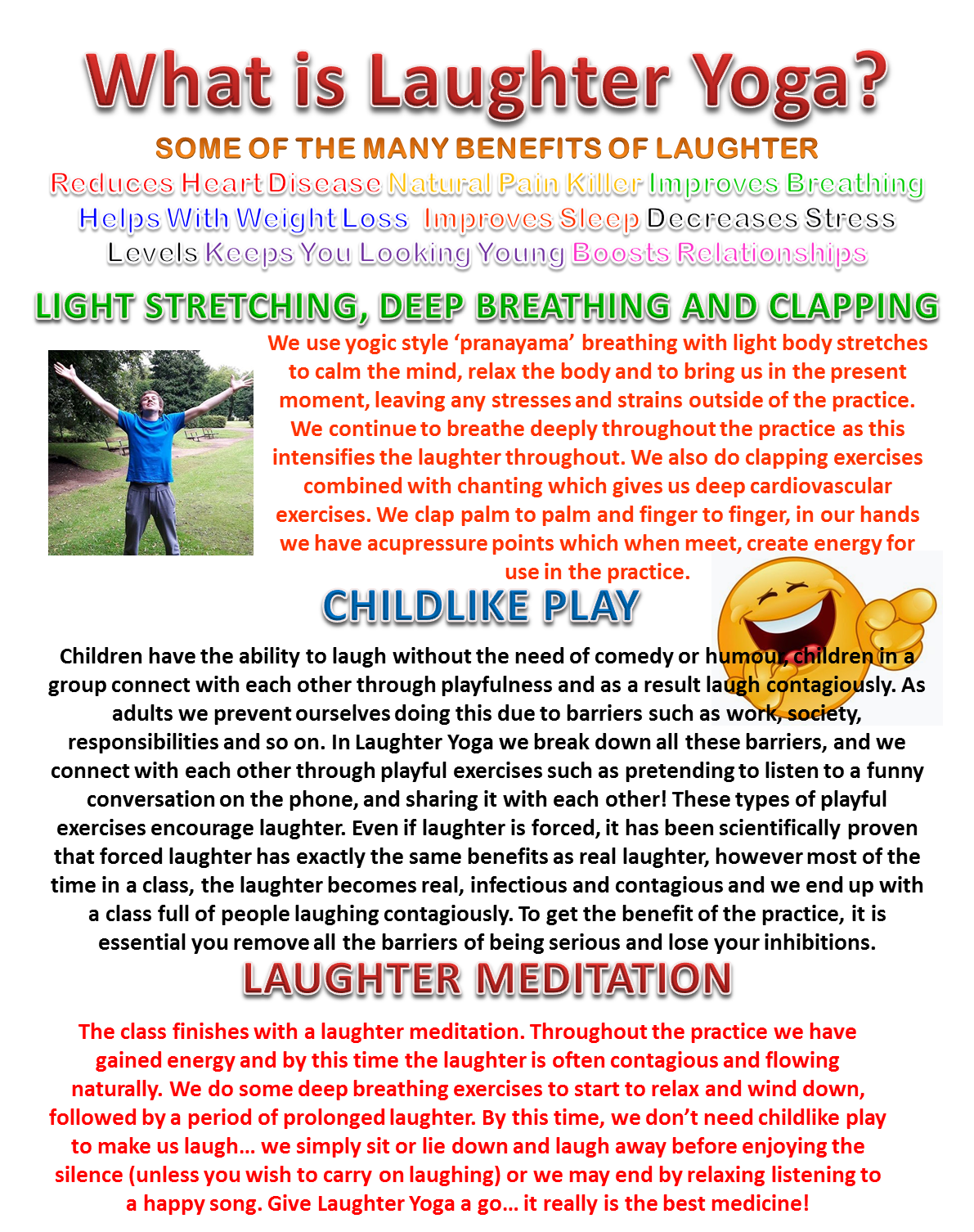 Jordan