Description
You will learn through practice simple team-based laughter techniques to release physical and emotional tensions and create spontaneous laughter. These techniques are valuable in everyday life and in business because laughter is a proven, reliable and sustainable wellbeing solution that offers a valid approach to key elements of peak performance such as stress release, improved communication, cooperation and team-bonding, innovation and creativity, and a positive work environment.
All are welcome.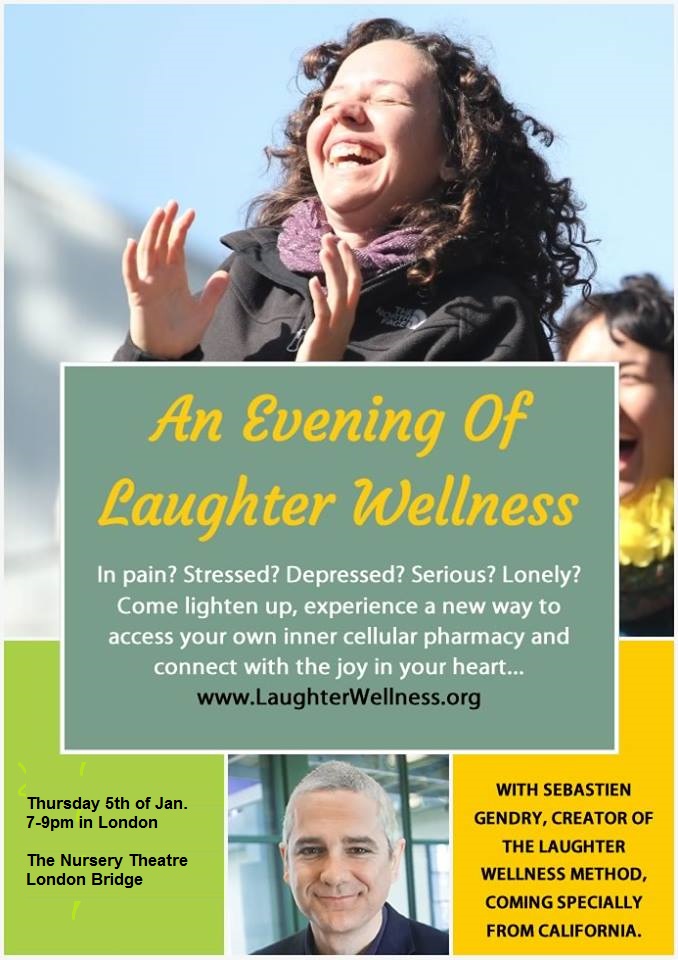 Learning outcomes:
• You will experience and learn proven practical tools that produce immediate results to alleviate stress, brighten up your mood state, develop your social skills, boost your creativity, and more.
• You will experience and learn fresh and no-nonsense approaches of looking at everyday events to stretch your thinking, emotionally distance yourself from personal challenges, and create a frame of mind in which innovative solutions are most likely to occur.
• You will experience and learn proven practical tools that use laughter to unlock an entire range of positive emotions such as hope, trust, love, cheerfulness, creativity, playfulness, and optimism.
ABOUT THE TEACHER
Sebastien Gendry is the Laughter Wellness guy, and one of America's leading Laughter Experts. He is the founder and CEO of the Laughter Online University (LOU) as well as the American School Of Laughter Yoga, LLC. He is the creator of Laughter Wellness, a complete methodology for wellbeing through laughter. (He is also a Master Laughter Yoga Trainer and has been involved with the worldwide Laughter Yoga movement at the highest level since 2005. ) He has travelled close to half a million miles training hundreds of Laughter Professionals across the Americas, Europe and Australia.
Sebastien epitomizes and shares the power of positive and playful energy and creativity. His authentic and engaging style motivates and empowers audiences with practical tools they can use to better their health and quality of life.
Read more about Sebastien at http://lou.pm/sg
Date and Time
Location
The Nursery Theatre
6th floor, Capital House, 42 Weston Street
London
SE1 3QD
United Kingdom