Start your journey to a becoming more creative, self-confident, public speaker while sharing much needed laughter with the world!
About this Event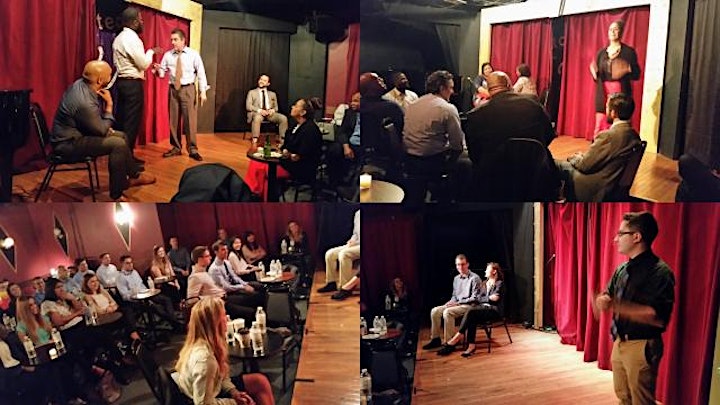 DAY/TIME: Saturdays 12:00pm-1:30pm
DATES: April 10, 17, 24, May 1, 8, 15, 22 plus Showcase performance TBA
WHERE: Broadway Comedy Club 318 West 53rd Street, NY NY 10019 between 8th and 9th Avenue (one block from the Stephen Colbert Show Stage Door. Near most subway and buses, Between Times Square and Columbus Circle stops)
EMAIL (eightimprov@gmail.com) your questions about this class to Walt Frasier directly
This class is focused on having fun and playing games. Meanwhile discover basic tricks to great story telling and performance, creating fun, meaningful characters, enriching world's and action packed plots.
Beyond a must for any aspiring performer, these games we play are akin to the same Walt Frasier uses in his popular Team Building workshops for corporate teams. Simply playing these games we develop skills that better our team, leadership, sales and service skill.
PERFORMANCE SHOWCASE
Every student that completes the class will be invited to perform at the club.
SEE MORE COMEDY & LEARN FROM THE PROS
Students receive FREE tickets to all public shows - Improv & Stand-Up Comedy at the Broadway Comedy Club (Most shows require a 1 -2 drink minimum but the cover is o us!)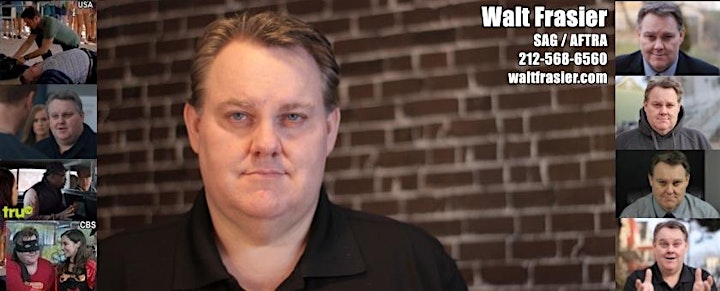 Teacher: Walt Frasier
In 2002 Walt Frasier co-Founded EIGHT IS NEVER ENOUGH Improv (aka LMAO Off Broadway, Absent Minded Comedy, Improv 4 Kids) and serves as the Artistic Director of the New York Improv Theater where he has performed 5000+ shows (producing 7000+) live from Times Square and touring nationwide. International TV credits include Friends of the People, Billions, Royal Pains, Blue Bloods, Lilyhammer, and Letterman (9 episodes). Plus shows on NICK, WE, MTV2, commercials, indy film.... On stage includes international credits in comedy, theater (Off Broadway, Festival, Regional and touring), opera, and music.
IMPROV on ZOOM
While the cover screams YA school text, this book is great for all to learn some new games as well as how to play these games online. It's a valuable resource for any student,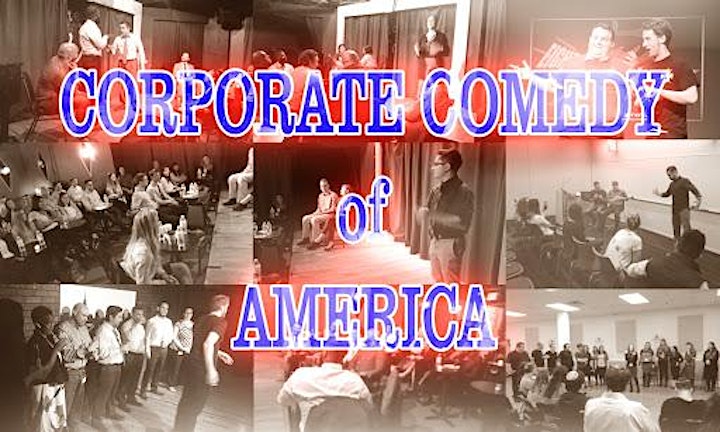 CORPORATE CLIENTS
Recent clients online include Milbank, Accenture, NYC Teachers, NY Life, Datadog, and numerous smaller firms. Past clients include JP Morgan Chase, Morgan Stanley, Twitter, BING/Microsoft, BAML, Home Depot, Ernst & Young, Louis Vuitton, Coach, UBS, BDO, AMEX, Master Card, Macy's, 360i, IBM, GM, KRAFT, UNILEAVER, HBO, and 100s more…
Book a private online workshop with Walt Frasier starting at just $150/hour
NOW BOOKING in person corporate sessions for SPRING 2021 starting at $250/hour plus travel and expenses.