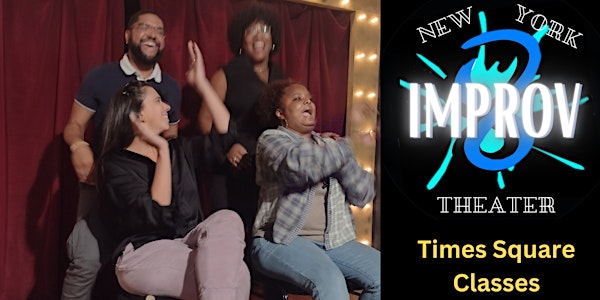 Laughter Starts Here Improv Comedy Jam
Drop by anytime or register for full eight week packages to play warm-up, technique and performance improv comedy games.
When and where
Location
Broadway Comedy Club 318 West 53rd Street New York, NY 10019
Refund Policy
Contact the organizer to request a refund.
About this event
Spread much needed laughter while developing performing and valuable life skills:
Creative writing
Critical / out of the box thinking
Public Speaking
Listening, Focus
Self-Confidence
Self-Awareness
A must for performers, Improv develops skills for:
Acting
Original characters
Self Created Work
Directing
Get work performing/teaching Improvisation, Murder Mystery, Corporate Promotions/Events and more.
A must for corporate folks, Improv develops skills for:
Team Building
Leadership
Sales
Customer Service
Corporate Clients include Morgan Stanley, JP Morgan Chase, HSBC, AMEX, Master Card, Twitter, Microsoft BING, Coach, Louis Vuitton, Home Depot, GM, Kraft, Hershey, Pepsi, Accenture, DataDog HQ, Ernst & Young, HBO, NYC DOE (Approved Vendor) and 100s more.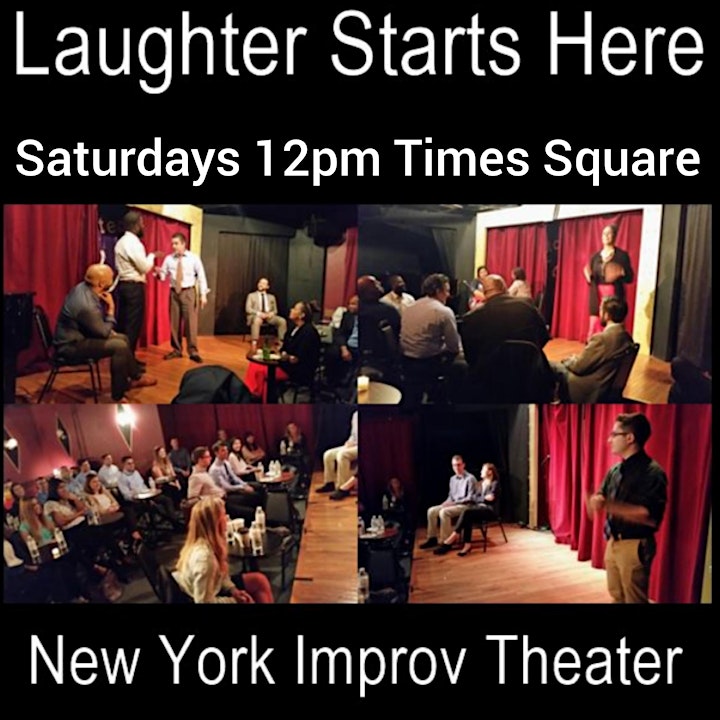 PERFORMANCE OPPORTUNITIES
Regular participants will be invited to perform on monthly club showcases and when you are ready we also help develop original indy teams of your own.
FREE TICKETS TO SHOWS
Students are welcome anytime to our shows in Times Square at no charge. There is usually a drink minimum but the $5-25 tickets are free to our students, including shows by the professional troupe. .
FREE RESOURCES:
We have a few books now on Amazon, Kindle and Kindle Unlimited. Students can get free digital downloads in PDF form direct from us.
PROFESSIONAL COMPANY INTERNSHIPS
If you already have completed a full slate of classes with another school and are looking for performance opportunities to further your training and or eventually audition to be in our professional company, we offer a few internships every month. EMAIL us for more details. Interns get free access to classes and shows, understudy professionals and after a short interim period can get paid to work with professional troupe, eventually joining ranks eligible to perform on paid gigs and paid teaching positions.
Teacher: Walt Frasier
Artistic Director, Founding Member since 2002, International TV credits include Billions (CBS), Friends of the People (TruTV), Blue Bloods (CBS) Royal Pains (USA), Lilyhammer (NETFLIX),Naked Brothers Band (NICK), Fat Pants (Dr. Oz Promo), Late Night with David Letterman (9 eps), Hair Trauma (2 eps, WE). Walter is a New Yorker since 1997, but grew up in Maryland, getting his theatrical start in Washington DC area. Walter has also performed internationally in theater (mostly musicals), music and even Opera.