Description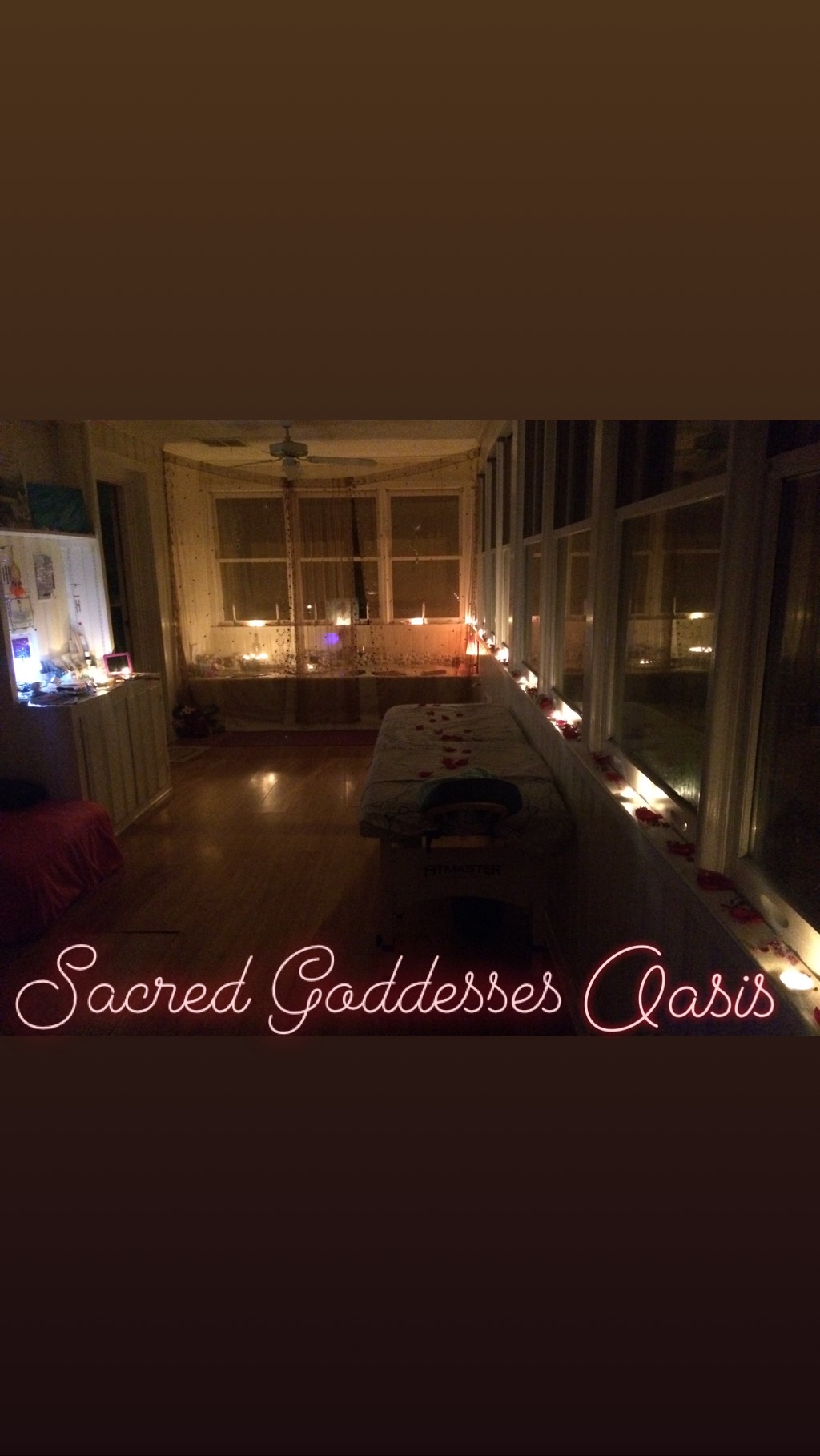 Laughter & Release 3-Day Full Moon Ceremony. Get ready for a weekend of Laughter & Release. Goddesses it's time to reclaim your joy and release negative stagnant energy from your Mind Body & Spirit! Start 2019 off right with this laughter & healing communal weekend retreat.

(Fri. 1/18)
6pm Check-in, Connect, & Vibe w/the Goddesses
8PM Evening Herbal Meditations & Relaxation w/Reigning Queen Goddess as we connect & prepare to enter this Divine Sacred Pampering communal weekend experience. Let's Go Behind The Veil...Deeper Within...Elevating to our next level. (Enjoy Sacred Goddesses Oasis™Herbal Teas, CBD Tinctures, & Damiana/Lavender Infused Treats)
(Sat. 1/19)
9AM - Goddess Breakfast
10AM - Laughter Meditation
11AM - Laugh Yoga Workshop @Holisticallyhealarious
12PM - 1:30PM Goddess Lunch by Adventurous Cuisines™
1:30PM - 2:30PM Take Back Your Joy Book
2:35PM - 3PM Sacred Goddesses Oasis™ Herbal Tea & CBD Release Experience & Birthing Purpose Womb Breathwork
3PM - 7PM Yoni-Steam Release Meditation
8PM - Until Sacred Dance Celebration
(Sun. 1/20)
8AM Goddess Breakfast & (Mindful Eating Presentation) w/ Chef Nikki Jones
9AM - 10AM Laugh Yoga
10AM - 12PM Holistically Healarious Healing Through Laughter Workshop
12PM - 2PM Full Moon Laugh & Release Ceremony/Lunch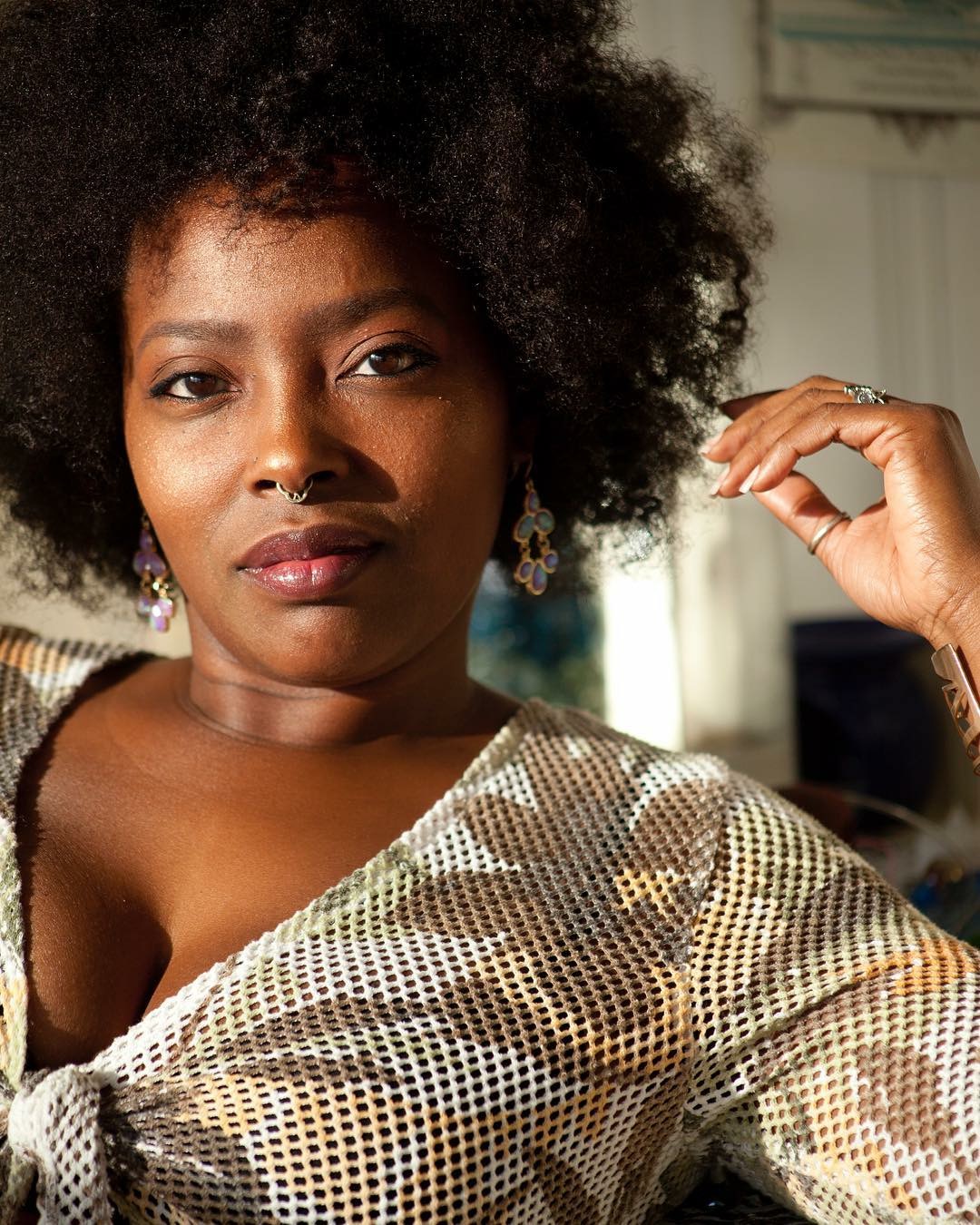 Nikki Jones (Reigning Queen Goddess) Vegan Chef/Holistic Health & Wellness Advocate & Certified Yoni (Vaginal) Steam Practitioner is the owner of Adventurous Cuisines™ & Sacred Goddesses Oasis™ Enjoy Tantalizing Vegan Dishes Or Pamper Your Mind Body Spirit With Her Organic Anti-Anxiety Herbal Tea Blends, CBD Oil & Elevated Treats, Herbal Smoke Blend, Spiritual Bath Bombs, Yoni-Steam Herbal Blends, 21-Day Womb Detox, Womb Breathwork Meditation & Intuitive Spiritual Coaching. Her Passion And Enthusiasm For Life Stems From Great Loss. However, Her Determination, Diligence, Resilience, & Zest For Life Remains Through It All. She Teaches & Encourages Individuals To Use The Greatest Gift Bestowed To All...The Gift Of Manifestation. Come Tap In With Her As She Guides & Ushers You Back To Self Through Her 6 Meditation Techniques. Reset Your Mind Body Spirit. Embrace Your Greatness & Live Life As Meditation.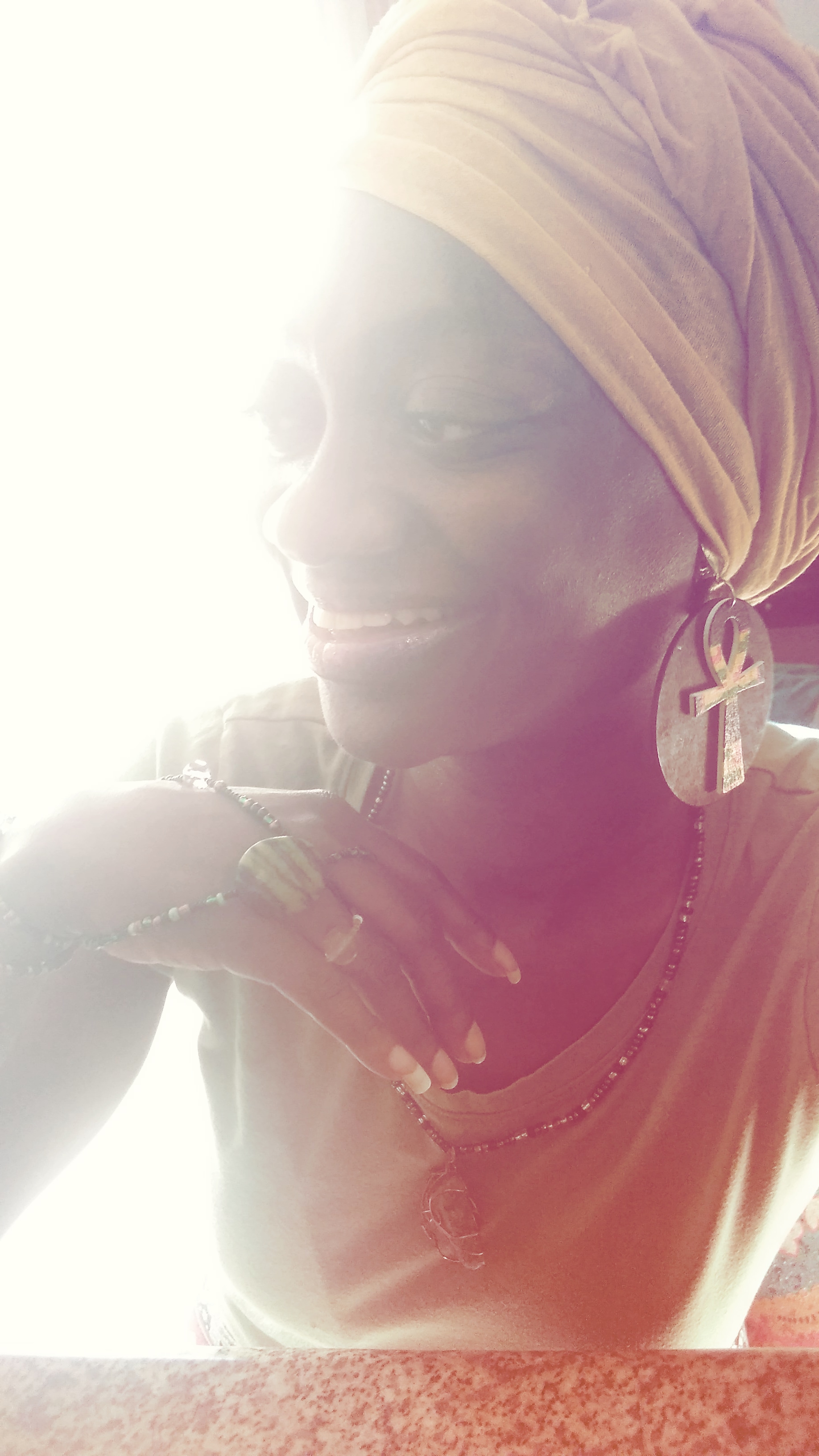 Laugh Coach Melanin
@HolisticallyHEALarious
I am Melanin a certified Laugh Coach. I've been naturally funny my whole life and I've always enjoyed making others laugh. The essence I bring to my Laugh yoga experience like no other. I create an atmosphere where you are comfortable enough to embrace and receive the healing benefits from the session. I create an environment that is Happy joyful an enables you to feel safe and release stress with some HEALarious laughter. Laughter yoga meditation will help you to raise your vibration to the frequencies of love and joy while releasing suppressed energy that does not serve your highest well-being.
*Communal spaces are available as this event is intended to promote healing, empowerment, relaxation, & togetherness in a sacred circle of other powerful women. Each participant will be asked to bring along their own Yoga Mat/Blankets, Twin sheet set, etc. Please bring all your slumber item required for this fun filled rejuvenating sacred slumber party.
✨Things To Bring✨
•Yoga Mat/Blanket
•Twin Sheets Sets