SuitMan Productions brings you Laughs @ Lofi which highlights many up and coming comedians from the Pacific Northwest and SuitMan's network.
About this event
Featuring:
Quinn Fitzgerald
Aaron Yankosky
TL Devaney
Cavin Eggleston
Headlining:
Cheri Hardman
Full Bar 21+ ONLY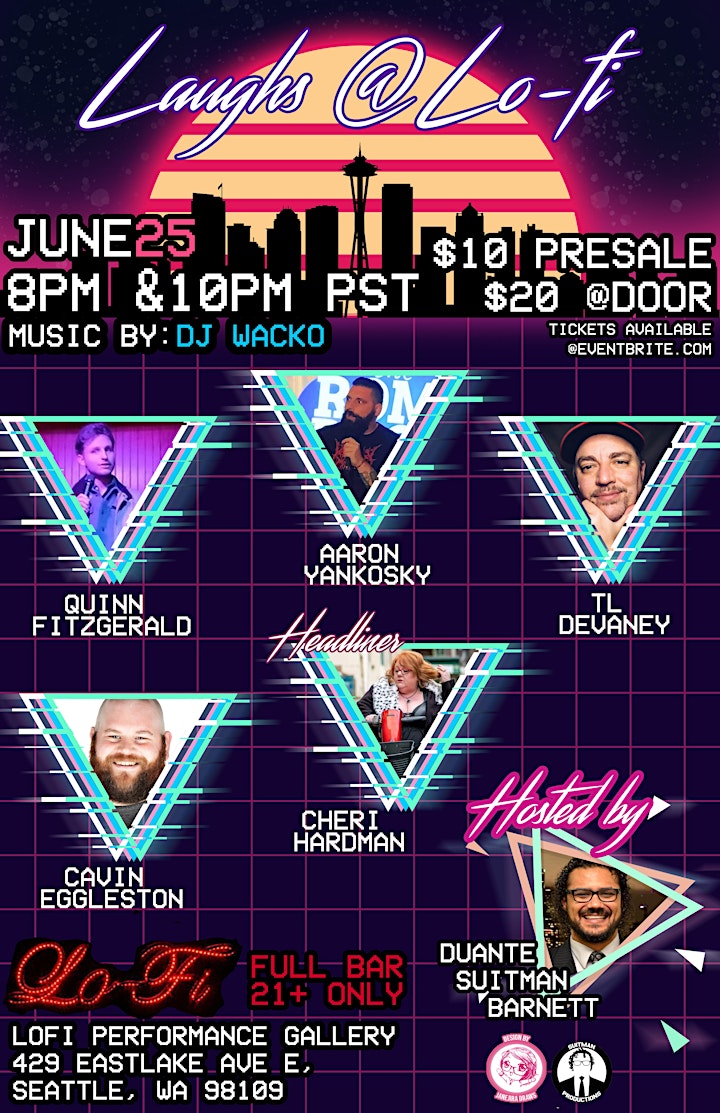 Organizer of Laughs @ Lofi II (Late)
As a producer, Suitman hosted a different monthly showcase at Columbia City Theater that inspired diversity in the comedy scene as well as an open mic and his Opencase show offered a showcase oj local talent at locations in the Seattle area. Deaf Comedy Jam, Dark Brew, Mixed N Misidentified, Santa's Naughty List, Cupid's Rejects, Holiday Momedy and Give Love Laugh were all performed live. Ballard Brother's, Player's Club Bar, Cafe Red and The Palace Theater were all locations that were hosting SuitMan Productions.
Since the Pandemic, SuitMan Productions has expanded their reach with comics from all over the world on their current online shows. RAW Comedy (Ridiculously Amazing Women), Soul Sista Sundays, and The Autastic Artist and Dating With Disabilities podcasts are monthly shows offered highlighting women, women of color and artists on the spectrum. Laughing Through Recovery, Dark Brew, Mixed N Misidentified, Santa's Naughty List, Cupid's Rejects and Black & Proud are rotated monthly to ensure you are entertained weekly.
Right now, SuitMan Productions are hosting monthly shows in Seattle at the Lo-Fi Performance Gallery and in Boise at the Lounge at the End of the Universe. Every weekend you can be entertained on SuitMan Production's Facebook page.