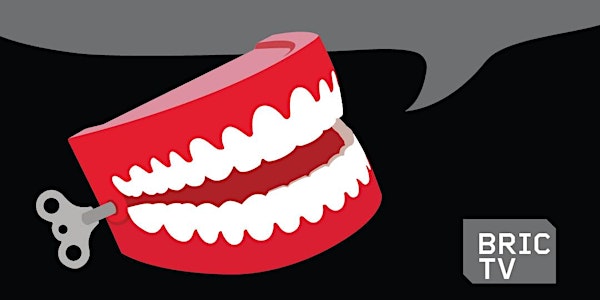 Laughing Matters: Comedy & Accountability | A #BHeard Town Hall
Join us for a live-televised discussion on the ways comedy can both perpetuate systems of oppression and push for social change.
When and where
Location
BRIC House Ballroom 647 Fulton Street Brooklyn, NY 11217
About this event
If comedy is all about timing, are we in a golden era or its darkest hour? What's offensive to one person might be hilarious to another. Does freedom of expression mean freedom from repercussions? Is "cancel culture" an example of censorship, or a way to hold people accountable? In this #BHeard Town Hall, we'll explore the ways comedy can perpetuate systems of oppression, push for social change, or just make us laugh. 
Moderated by BRIC TV Managing Editor Brian Vines.
Panelists:
Kerry Coddett: New York-based stand-up comedian, actress, and writer who's appeared on Crashing (HBO), Laff Mobb's Laff Tracks (truTV), written for Wyatt Cenac's Problem Areas (HBO) and hosts the podcast On the Chopping Block with Kerry Coddett.
Ray DeJon: New York-based stand-up comedian, producer, radio personality, and host of BRIC TV's Laffaholics.
Judy Gold: Comedian, actor, and writer; host of the podcast Kill Me Now, and author of Yes I Can Say That, forthcoming from Dey Street Books. Comedy Specials on HBO, Comedy Central & LOGO.
Beck Krefting: Professor at Skidmore College, author of All Joking Aside: American Humor and Its Discontents
Howard Leib: Attorney and Professor at Cornell Law School
Rebecca Trent: TV Producer and Comedy Club Owner, The Creek & The Cave
Media Partner: Reductress