Laughing for Animals: A Comedy Showcase to Benefit Woodstock Farm Sanctuary

Wednesday, September 23, 2015 from 7:00 PM to 10:30 PM (EDT)
Event Details
LAUGHING FOR ANIMALS: A COMEDY SHOWCASE TO BENEFIT WOODSTOCK FARM SANCTUARY is an event open to the public organized by Only Connect: Aligning for Animals, a fresh concept created by Nell Alk. A comedy showcase to raise awareness, raise money and raise the roof, the evening will include performances by headlining comedian Myq Kaplan, opening comedienne Kate Wolff and MC Alex Carabaño. Anticipate crave-worthy comfort food from vegan chef Jay Astafa, reds and whites from Whitecliff Wines, and dessert courtesy of Dun-Well Doughnuts. Also look forward to great gift bags, fantastic (and plentiful) raffle prizes and photo ops on the red carpet. Expect to rub elbows with WOODSTOCK FARM SANCTUARY co-founders Jenny Brown and Doug Abel, and say hello to the brains behind EXHIBIT C., Daphne Cheng.
• All are welcome, vegan and non-vegan alike! We don't bite!
• Please note that 100% of funds raised through ticket sales will go directly to Woodstock Farm Sanctuary. And all but $30 of every ticket is tax deductible, too! 
• Recommended attire is cocktail casual. 
FACEBOOK EVENT PAGE: http://bit.ly/invitingforanimals
A BIT OF BACKGROUND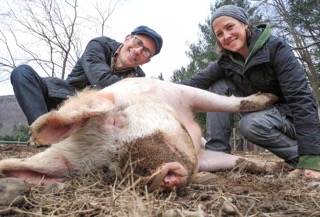 Woodstock Farm Sanctuary recently relocated from Willow, New York, to High Falls, New York. The new property boasts a sprawling 150 acres, enabling Jenny and Doug to rescue that many more cows, chickens, pigs, goats, sheep, ducks, geese and rabbits from situations of abuse and neglect. This also allows for expanded programming, from kids' summer camps to vegan yoga retreats. The Sanctuary relocation also gives it closer proximity to New York City. But a lot of funds are needed to pay for the property and ongoing operations. That's where you come in! 
NOTE
For those unable to make it on Wednesday September 23, for whatever reason, please know that your contribution to Woodstock Farm Sanctuary is, regardless, greatly appreciated, much as we'll miss your presence at the party. Feel free to give what makes sense to you at http://bit.ly/fundraisingforanimals. 
ABOUT THE ENTERTAINMENT
Myq Kaplan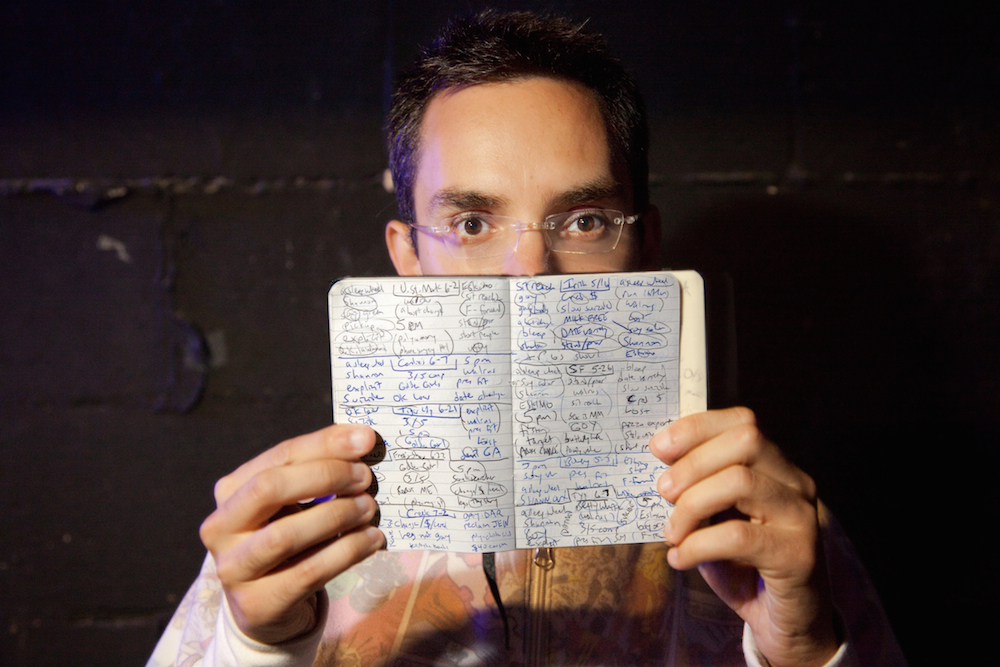 Myq Kaplan is a comedian named Mike Kaplan. He has appeared on The Tonight Show, Letterman, Conan, Last Comic Standing, his own half-hour Comedy Central special, a one-hour Netflix special, and the current season of America's Got Talent. His debut album, Vegan Mind Meld, was one of the top ten iTunes comedy albums of the year. His podcast, Hang Out With Me, is on the Keith and The Girl network. So many more things are true. Check out myqkaplan.com for more info, and enjoy your life please if you like. 
Kate Wolff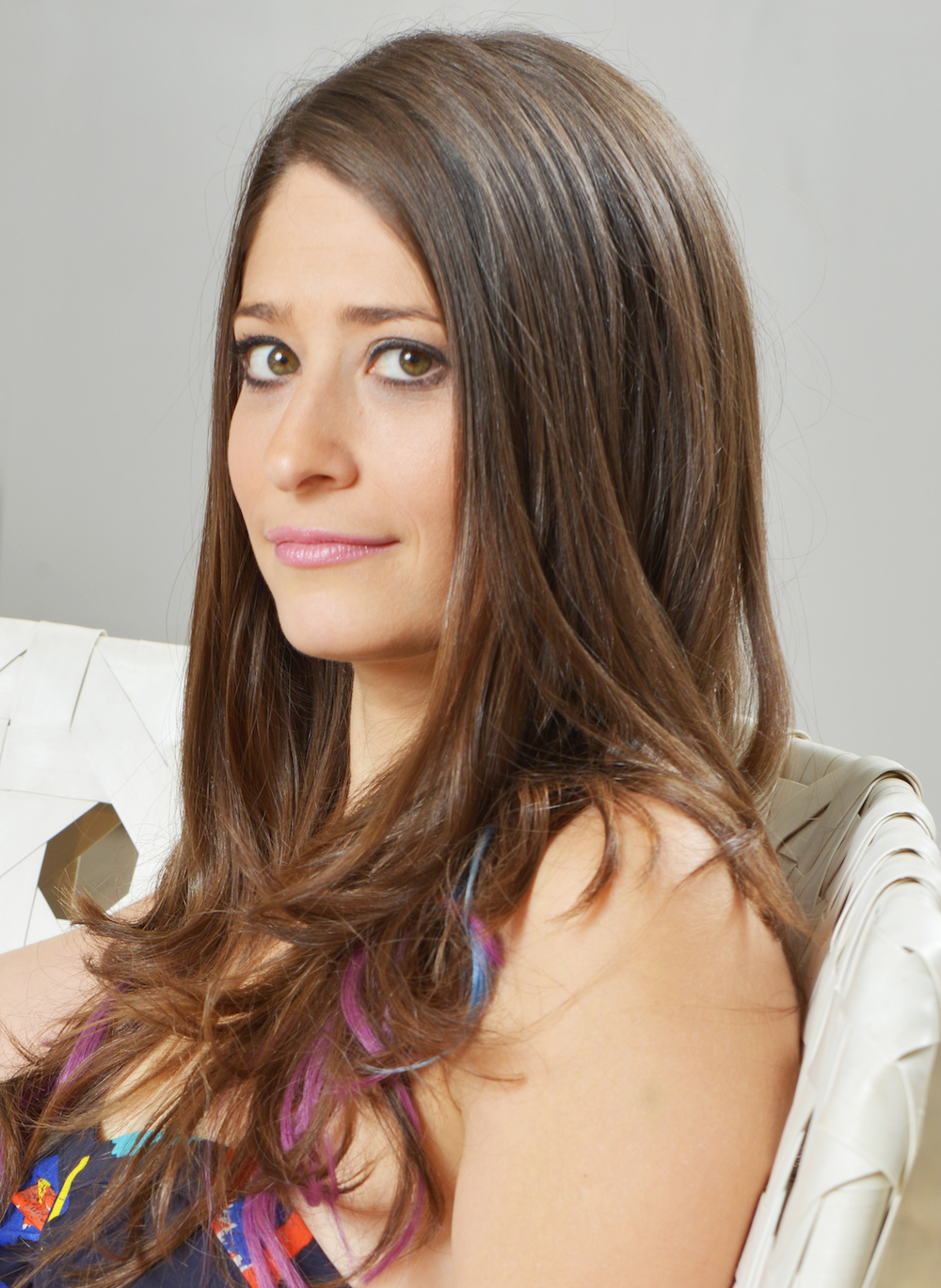 Kate Wolff is a standup comedian who has appeared on Tru TV's hit TV series "World's Dumbest," The Bethenny Show on FOX, and NickMom's "Night Out" on Nickelodeon. She performs almost every night at clubs throughout Manhattan and is a regular at New York Comedy Club, Broadway Comedy Club, Stand Up New York, and Greenwich Comedy Club. She has performed at the Laughing Skull Festival and Boston Comedy Festival.
Alex Carabaño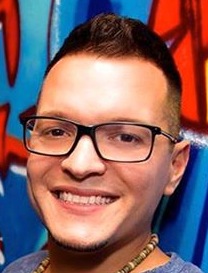 Brooklyn native Alex Carabaño is pretty busy these days. Not only does he co-run the V Spot and VSPOT Organic, both Latin-themed vegan eateries, but also he is one of the most sought-after comedians in the city. Alex is quickly on the rise with his humor about growing up playing soccer with Jamaicans, his veggie diet in a Colombian family, and working in the restaurant business. Alex's talents have landed him on BET, CBS and SiriusXM Radio. 
ABOUT THE VENUE
EXHIBIT C. is a fresh, organic space celebrating all that is food in the world. We blend food, wellness, entrepreneurship, art and tech to create deliciously interesting classes, dinners and events. Founded by haute vegetable chef Daphne Cheng, the space offers a platform for local and visiting chefs and entrepreneurs to showcase their talents and reach new fans. 
SPECIAL THANKS 
Special thanks is due to Raven + Crow Studio, Jay Astafa Catering, EXHIBIT C., Dun-Well Doughnuts and The Seed. 
SPONSORS
Sponsorship for this event came in the form of both monetary and product donations from various individuals and entities. While some monetary sponsors prefer not to be named, three we'd like to highlight are Naturade VeganSmart, WayFare Foods and Speakeasy Dollhouse.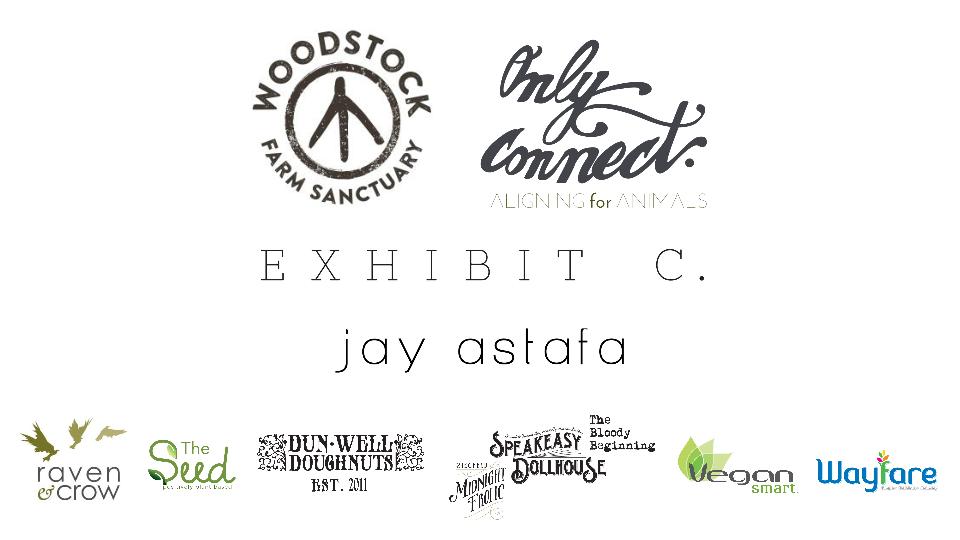 Product donors for gift bags and raffle prizes include but are not limited to: 22 Days Nutrition • Bee Free Honee • Beyond Meat • Blossom Du Jour • Brave GentleMan • Brooklyn Dark • Bulldog Skincare for Men • Candle 79 • Chickpea & Olive • Cornelia Guest • Cowspiracy: The Sustainability Secret • Dan Witz • ePower Living • Field Roast • Gardein • Haymaker's Corner Store • Hurraw! Balm • India & Purry Designs • John Bartlett • Lantern Books • LUSH • Lux & Eco • Main Street Vegan • Marty's V Burger • Miyoko's Kitchen • Modern Minerals • Nicobella Organics • Penguin Group • Produce Candles • Riverdel Cheese • Ruby Roth • Smarties • Sun In Bloom • S.W. Basics • Vegan Publishers • Vaute Couture • Whitecliff Vineyards • Will Travel For Vegan Food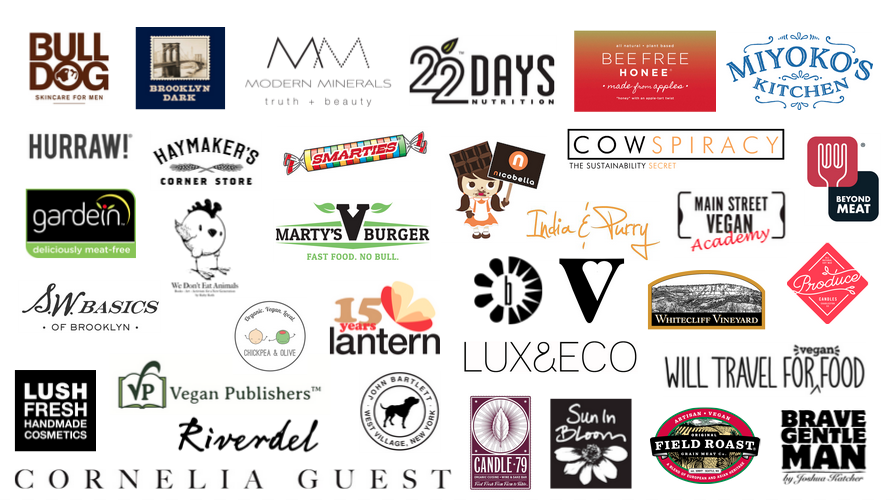 When & Where

EXHIBIT C.
88 Eldridge Street
Ground Level
New York, NY 10002


Wednesday, September 23, 2015 from 7:00 PM to 10:30 PM (EDT)
Add to my calendar
Organizer
ONLY CONNECT: ALIGNING FOR ANIMALS is a concept created by animal advocate and vegan Nell Alk. A platform intended to lend exposure to organizations and endeavors operating on behalf of or in alignment with animals, its purpose is to act as an umbrella under which promotions may be executed. It could be the newest — and neatest — event planning go-to solution for tailored, intimate, interesting and fun happenings in NYC. Always in pursuit of peace for all beings and 100% cruelty-free. #ALIGNINGFORANIMALS