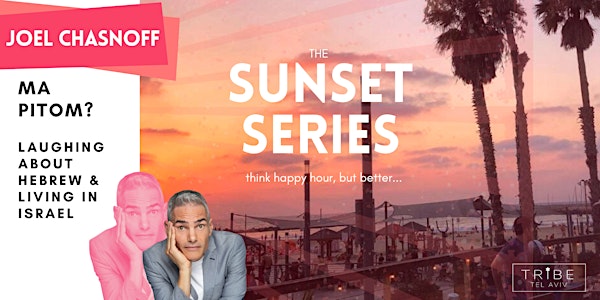 Laughing About Speaking Hebrew & Living in Israel
Speakers, cocktails and young TLV community hanging by the beach : Happy Hour, but better...
When and where
Location
Esperanto Bar @ Carlton Beach 10 Eliezer Peri Street Tel Aviv-Yafo, Tel Aviv District 63416 Israel
About this event
Tribe Tel Aviv's Sunset Series: Happy Hour Drinking , Hanging & Discussions
Topic: "Ma Pitom" Laughing About Hebrew & Living in Israel
Speaker: Joel Chasnoff, Stand-Up Comedian & Author
Venue: Esperanto Bar at Carlton Hotel Beach, 10 Eliezer Peri St, Tel Aviv
When: Monday August 22, 6:30pm Happy Hour + cocktail specials
7:30pm Speaker followed by mingling (and more cocktails)
Who: Young Professionals, 20s & 30s (all are welcome)
Cost: FREE, plus discounted drinks memu, kosher menu available
RSVP: Register above on Eventbrite
What: Meet young Internationals & Israelis from TLV and beyond. Hear from influential writers, thinkers, professionals, and decision makers impacting Israel, Zionism & Jewish life. Our keynote speakers will schmooze for a bit followed by a Q&A session and then, its time to enjoy the mingling again (think beverage in hand?).
About our Speaker:
Joel Chasnoff has performed his unique brand of clean, insightful comedy at clubs, colleges, corporate and Jewish events in ten countries. Highlights include the Melbourne (Australia) Comedy Festival, AIPAC Policy Conference, JNF National Conference, and Israeli late-night TV.
He is also the author of The 188th Crybaby Brigade: A Skinny Jewish Kid from Chicago Fights Hezbollah, Essential Tennis and Balboosta: Bold Mediterranean Recipes to Feed the People You Love. Joel made aliyah from the US and served as a tank gunner in the IDF.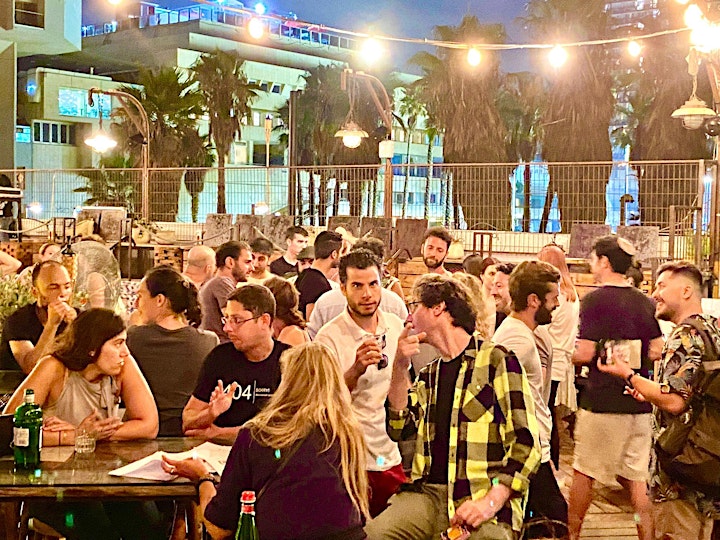 About Our Partner Organization:
"Time4Zman" is a nonprofit initiative that aims to connect Jews worldwide in an environment of one-on-one engagement, using language learning as a mutual interest.
Time4Zman and Tribe Tel Aviv are partnering to build a strong community for Olim and Israelis where we will all gain from each others knowledge by offering Hebrew/English buddies between olim and native Israelis. Join us to learn more about this exciting opportunity.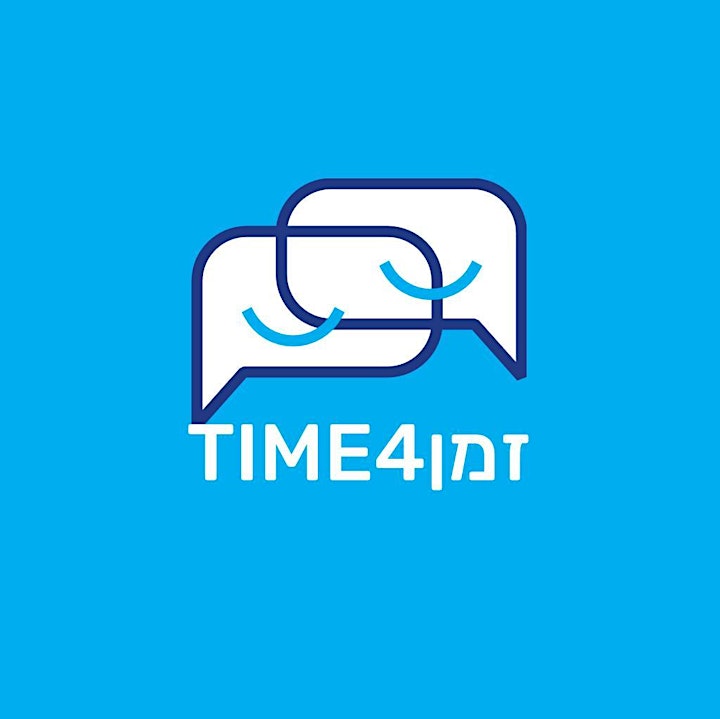 About Our Organization: Tribe Tel Aviv
Tribe Tel Aviv's vision is to offer opportunities for young Jews in Tel Aviv to engage in Jewish life and learning in an open and friendly community of like-minded peers. We believe Jewish tradition and wisdom can inform and enrich our fast-paced lives, and enhance our role in contributing to Tel Aviv's Jewish character and to the building of Israel as a Jewish state. Be part of the flourishing of Jewish life in Tel Aviv and a revitalization of the Zionist enterprise. Tribe Tel Aviv's mission is to take the next step forward and cultivate the existing and diverse community of English-speakers into a more cohesive community centered around Jewish life, because after all, Judaism is a team sport.
Web: www.Tribe.org.il
Email: TLV@Tribe.org.il
Follow: www.facebook.com/tribe.org.il
Tribe Tel Aviv is generously supported by Am Yisrael Foundation // www.AmYisrael.com