Description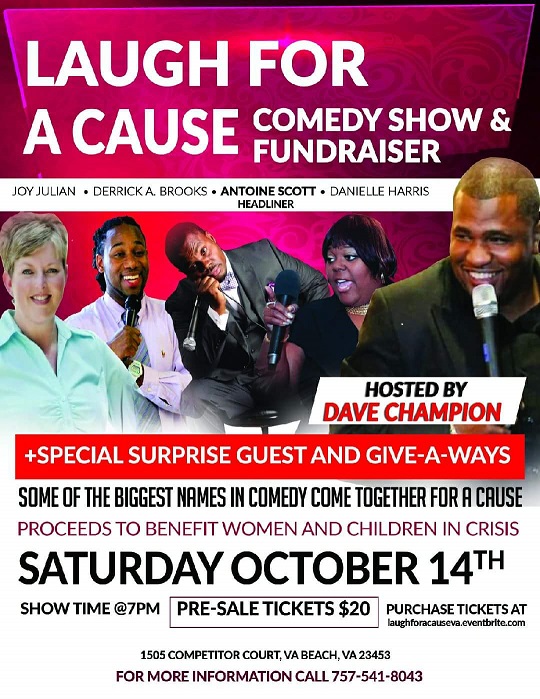 Come out and have fun and support a great cause! Since 2008 MyHelpMyHope has served thousands of women and children in Hampton Roads that live in domestic violence and homeless shelters.
We are dedicated to breaking the silence and eliminating domestic violence, sexual assault, and human sex trafficking. We are an organization that exists to help our community flourish all year long! Our events are opportunities for the community to directly show love and support for the families we serve. For example, Operation School Uniform provides uniforms for children to go back to school, and Operation Wish List grants the wishes of children living in shelters. Children don't understand the tragic situations they are put in. Imagine having to flee a domestic violence situation with your children and not being able to provide for your them. That is where we all come in. It takes a village! Nonprofits must put on events in order to raise funds to help those who need us the most, and this is one of those events. We appreciate your continued support! Without you, we could not do what we do. Thank you!

Our website is under construction. Please visit our Facebook page @MyHelpMyHopeFoundation for more information.
Great news! We have a shelter opening soon! Help us help others!
Can't attend the event? Please consider donating. Any amount will do.