Description
Are you looking for an OUT-OF-THE-ORDINARY event in Edmonton? You are at the right place!




Laughing is one of the best medicines. That's why LAUGH FOR A CAUSE series is launching a monthly event at Hawrelak Park this summer every 1st Tuesday of the month. Everyone is invited to join an hour of laughter yoga hosted by The Laughing Hour. Absolutely no yoga experience needed, only your willingness to laugh and have a blast. Join alone, with a friend, with your husband, or your daughter. Laughter is for everyone, and all your donations will go to Pilgrims Hospice Society.
.
Where: Hawrelak Park (Picnic Site #4 -- Look for the yellow helium balloons)
When: Tuesday, August 6th

Time: 6:45pm - 8pm
Fee: Free or by donation (all proceeds will be donated to Pilgrims Hospice Society)
Who can attend: Everyone!
.
---
.
What is laughter yoga?
Laughter yoga is a laughing technique that requires us to laugh for absolutely no reason. No jokes and no yoga poses. The best way to describe this is if you think of a laughing workshop where you are encouraged to spark laughter from within.
All you need is a willingness to let loose, have fun, and the group effect will work it's magic to get you laughing till you can't stop! How fantastic does that sound?
.
---
.
What can you expect?
A LOT of laughing
High possibility of making new friends
Stress release
Feeling joyous, positive, and relaxed
Stepping out of your comfort zone gradually
All the physical, social, and mental benefits of laughter (which will be discussed the day of)
.
---
.
What this event is NOT?
Traditional yoga practice
Comedy show
A place of judgement
.
---
.
What to bring?
A water bottle
Yoga mat OR blanket OR towel (basically, something to lay on your back for 10 minutes)
Your willingness to laugh and let loose
.
---
.
Where will my donation go?
This event is FREE and everyone is welcome to join. All donations are however accepted. The Laughing Hour has partnered up with Pilgrims Hospice Society who offers compassionate care for individuals living with a terminal illness, enhancing dignity and quality of life, until the end of life. With a whole-family approach, their programs also support caregivers and those grieving the death of a loved one.
To learn more about their services, you can visit their website at: https://pilgrimshospice.com/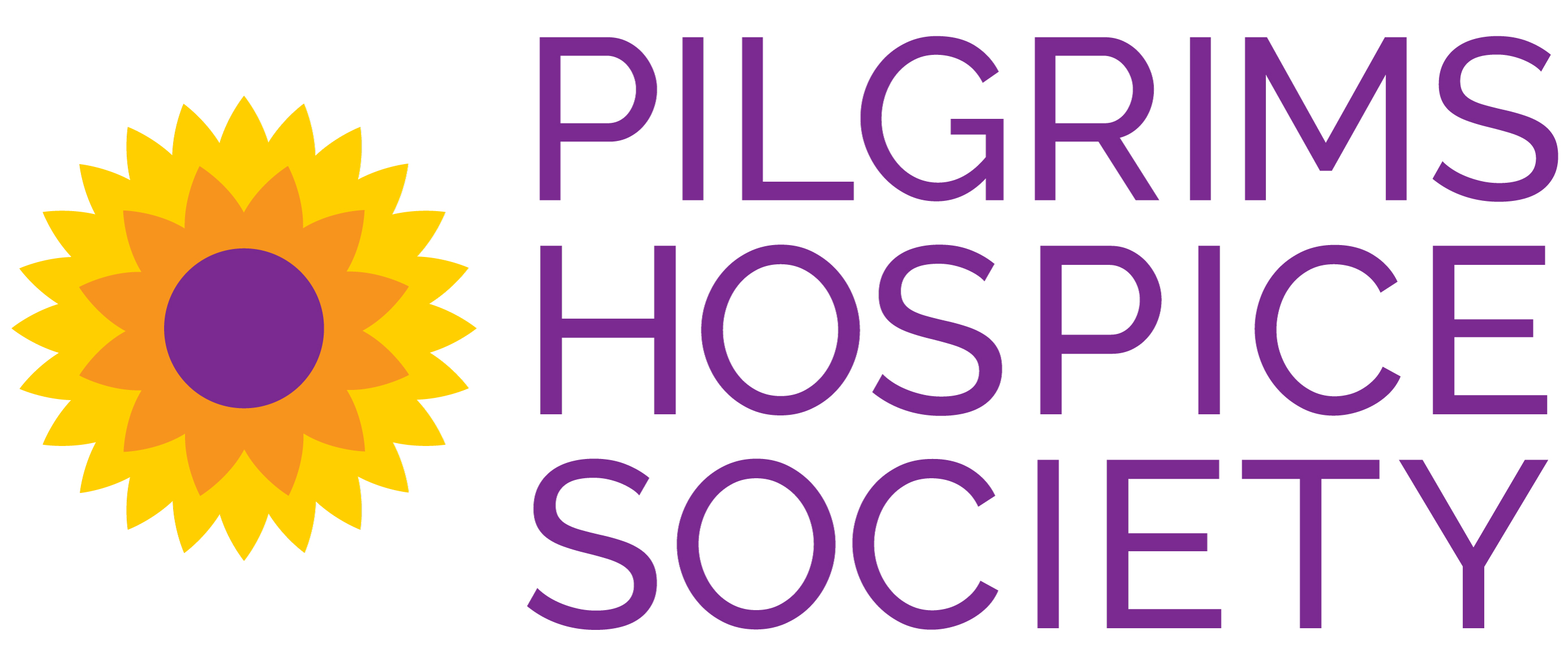 .
---
.
Who is hosting this event?


LAUGH FOR A CAUSE is hosted by The Laughing Hour. Founded by Maude Bombardier is 2018, The Laughing Hour offers team-building laughter workshops in businesses to help create a positive workplace environment, release stress, and help bring more laughter in your daily life. From big corporate conferences to small team-building events, you can book The Laughing Hour for an out-of-the-ordindary staff activity. Maude is a volunteer at Pilgrims Hospice Society and is looking for other ways to give back for all that they provide for the community.
To learn more about The Laughing Hour, you can visit: www.TheLaughingHour.com

.
---
.
PLEASE TAKE NOTE:
Only donations over 20$ will receive a charitable receipt.

Cash is preferable -- however a donation form from Pilgrims Hospice Society will be provided to you at the event if you prefer to donate by credit card.

All proceeds will be donated to Pilgrims Hospice Society.

By attending this event, you agree to have videos and pictures taken which will be used for promotional purposes.

If you have a medical condition or you are not sure laughter is safe for you, please verify with your doctor.

Prepare to have a blast !!

.
---
.
JOIN OUR SERIES: LAUGH FOR A CAUSE
Laugh for a Cause will be occurring every first Tuesday of the month this summer. RSVP for the other events here:
MAY 5th, 2-3pm: Link will be provided soon
JUNE 4th, 7-8pm: Link will be provided soon
JULY 2nd, 7-8pm: Link will be provided soon