Description
The 5th Blockchain Economic Forum gathers VC funds, private investors, capital markets firms, and entrepreneurs to discuss the potential structural change in capital markets and payments systems.
Most of the participants are invited personally from selected capital markets and technology firms.
LOCATION:
May 2nd - Millennium Biltmore Hotel Los Angeles, 506 S Grand Ave, Los Angeles, CA 90071
May 6th and 7th - Omni San Francisco Hotel, 500 California St, CA 94104
May 9th and 10th - Warwick New York, 65 W 54th St, New York, NY 10019
Full agenda is available at https://bef.latoken.com/usa2019
Full ticket includes ($450):
- Participation at the BEF in LA ( May 2nd), SF ( May 6-7th), and NY (May 9-10th)
- Access to all the panel discussions
- Networking coffee-breaks
- Evening cocktail receptions in LA, SF, and NY.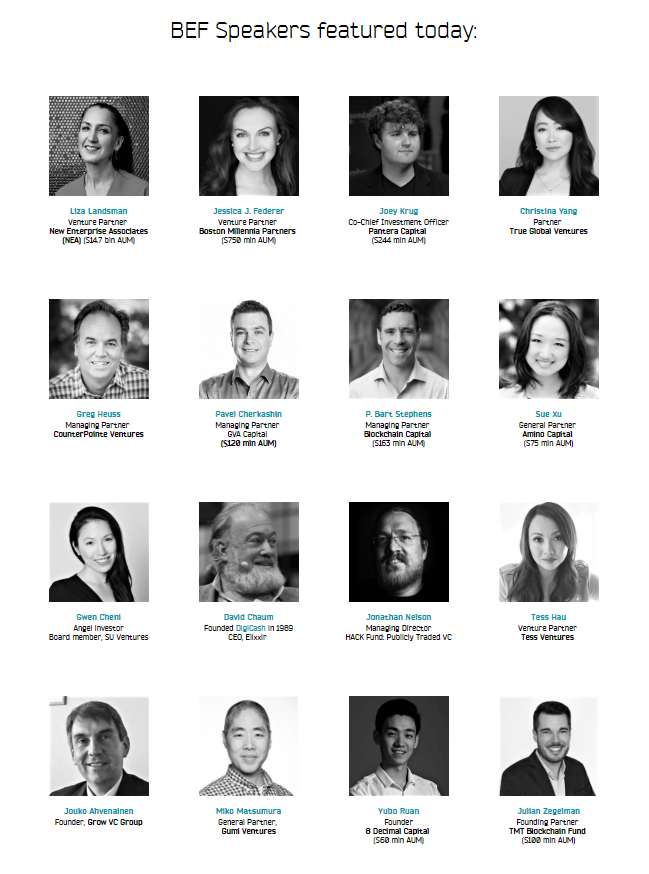 For sponsorship opportunities contact Valeria.Fedorova@latoken.com
For media partnership opportunities - Alexander.Belov@latoken.com
For speaking opportunities - Elena.Larionova@latoken.com
Organizer of LATOKEN Blockchain Economic Forum US Blockchain Week, May 1-10
LATOKEN is a top digital assets exchange for Initial Offering (fundraising) and secondary trading worldwide.

We welcome BD/ATS partners and projects for IEO/Fundraizing on LALOKEN Launchpad and listing on secondary markets.

Let's talk t.me/latoken_bizdev