A video game industry event exploring the opportunities, trends and future of Latinx game development.
About this Event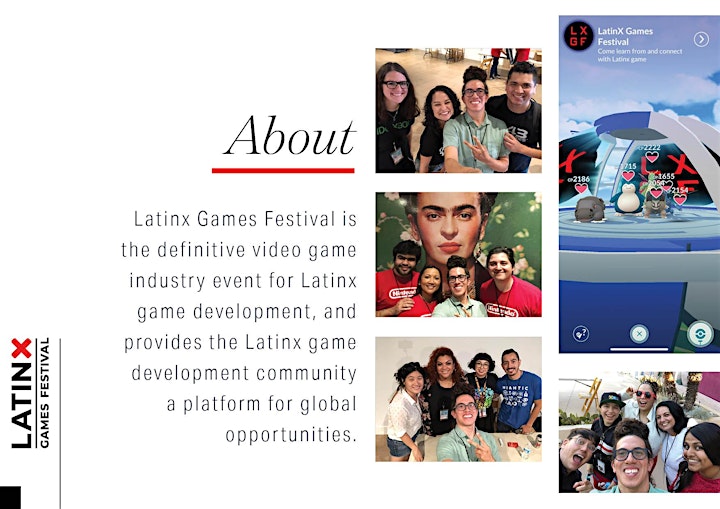 Join us on November 21-22, 2020 for 2 days of talks, games and art at the 2nd annual Latinx Games Festival Visit Our Website! Highlighting Latinx industry professionals on panels and Q&A's on our livestream will show the world that we're already here, and what skills and tools are needed to exist and thrive in this industry. Showcasing an Arcade of Latinx produced games curated locally and around the world will lead to a richer, more mature video game industry and one that positively impacts the future of Latinx game development. We aim to cover a range of topics not only important to Latinx game developers, but the video game industry as a whole.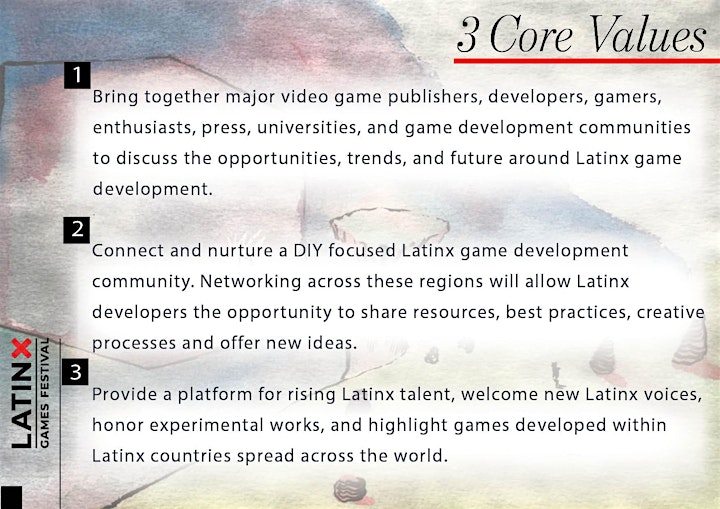 Latinx Games Festival's goal is to assist in repairing a leaky pipeline within the video game industry, to learn from and connect with Latinx game development professionals and industry veterans, to uplift and promote Latinx game developers, while nurturing the next generation of Latinx game developers for years to come. Join us in making an impact, together we can make the 2nd annual Latinx Games Festival a huge success!