Sales Have Ended
Registrations are closed
Thanks for registering for the Latino ThoughtMakers Virtual Conversation with Luis Guzmán! Join us at the JPAC Theatre.
Sales Have Ended
Registrations are closed
Thanks for registering for the Latino ThoughtMakers Virtual Conversation with Luis Guzmán! Join us at the JPAC Theatre.
Rick Najera's Latino Thought Makers Series at Morton College Kicks-Off Hispanic Heritage Month with Multi-Award Actor Luis Guzman
About this event
Hi Morton College Community!
We are excited to bring to you Latino ThoughtMakers Live Interview Series Featuring Latino Innovators in Media and Entertainment moderated and hosted by award-winning writer, producer, author and comedian Rick Najera. We invite you to join the conversation and listen to the insights, stories, and perspectives on issues facing the Latino community!
As a Kick-Off to Hispanic Heritage Month, we invite you to join us for our first conversation on Friday, September 24, 2021 starting at 6pm for our Virtual Conversation with Luis Guzmán.
You don't want to miss us for a powerful and inspirational interview series this Fall! Register today!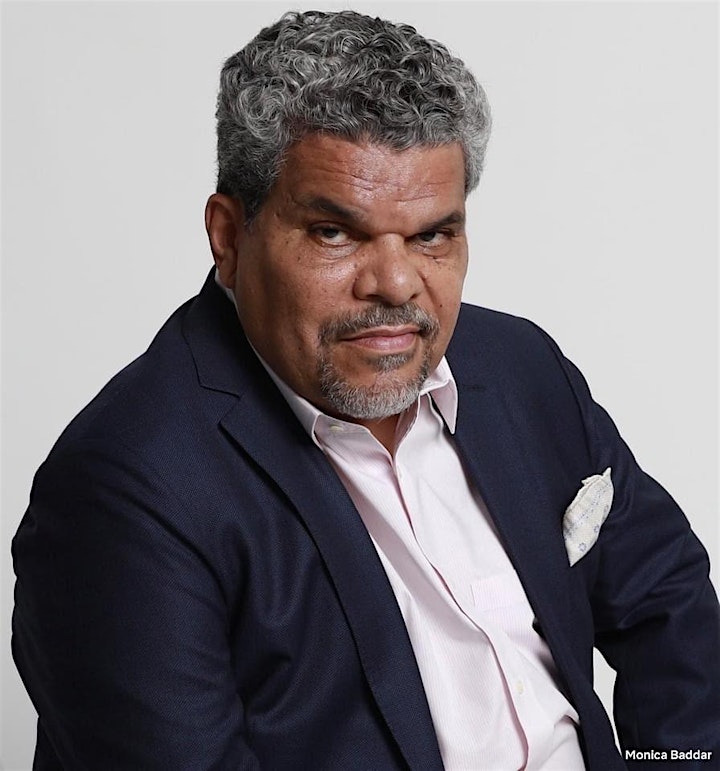 Short Bio:
Luis Guzmán worked as a youth counselor at the Henry Street Settlement House, while performing in street theater and independent films, and graduated from The City College of New York. Early in his career, he made guest appearances on numerous television shows, including "NYPD Blue," "Law & Order," "Oz," "How to Make it in America," "John from Cincinnati" and "Miami Vice." He currently stars in the CBS medical drama "Code Black," where he portrays senior nurse Jesse "Mama" Salander.
Since Guzmán's big break on "Miami Vice," he has appeared in more than 60 feature films, including "We're the Millers," "Turbo," "The Last Stand," "The Taking of Pelham 123," "Top Five," "Puerto Ricans in Paris," "Out of Sight," "Welcome to Collinwood," "Magnolia," "Boogie Nights," "Punch Drunk Love," "Snake Eyes," "Carlito's Way," "Family Business," "Q&A," "Guilty as Sin," "Fighting," "Maldeamores," "War," "Fast Food Nation," "Confidence," "Nothing Like the Holidays," "Waiting," "Beverly Hills Chihuahua," "School for Scoundrels," "Anger Management," "Lemony Snicket's Series of Unfortunate Events," "The Hard Way," "Mr. Wonderful," "Dreamer," "Black Rain," "True Believer" and "The Count of Monte Cristo."
Guzmán has been nominated for a Screen Actors Guild Award® three times, for his roles in the films "Boogie Nights," "Magnolia" and winning Outstanding Performance by a Cast in 2001 for the Academy Award®-nominated film "Traffic." Also, he received an Independent Spirit Award nomination for Best Supporting Actor for his role in "The Limey."
Guzmán was born in Puerto Rico and grew up in Manhattan. Currently, he splits his time between Los Angeles and his farm in Vermont where he keeps horses, livestock and has his own maple sugar grove.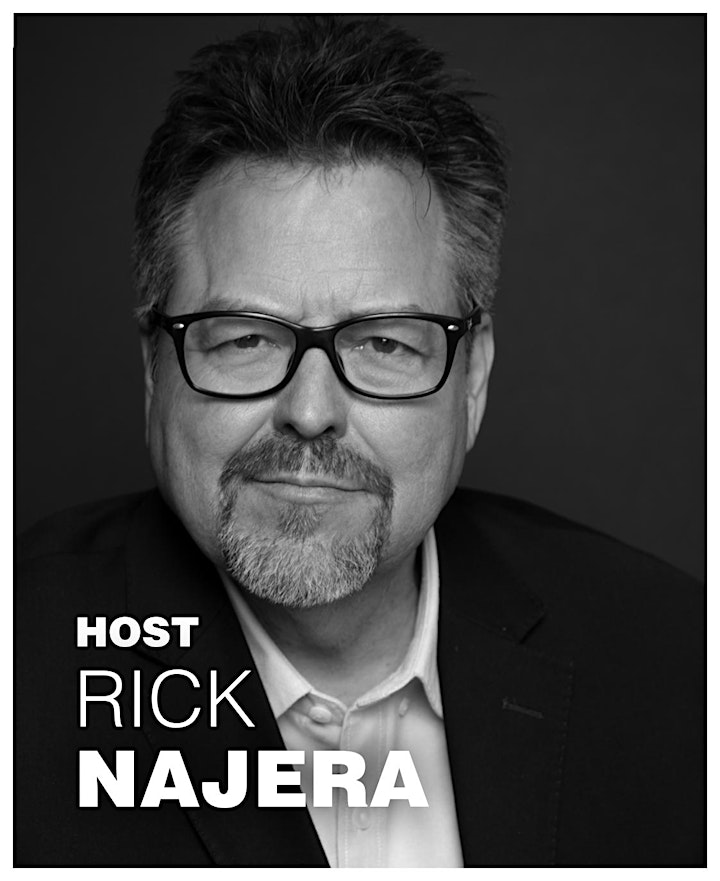 Short Bio:
Rick Najera is an award-winning screenwriter, actor, director, producer, sketch comedian, author, playwright, coach and national speaker with an expansive portfolio of credits in all forms of entertainment. He has received numerous industry awards for his work.
From starring in films with Sidney Poitier, George Clooney and most recently Mario Lopez, to writing sketch comedy for Jim Carrey and Jamie Foxx, Najera is best known for starring on Broadway in his award-winning, self-penned stageplay, Latinologues, directed by comedy legend Cheech Marin. Najera is only one of three Latinos to ever write and star in their own play on Broadway.
As a screenwriter, Najera has written dozens of scripts for TV, film and the stage, starting out in the industry as a staff writer on the groundbreaking urban comedy series, In Living Color, for which he wrote more than( 30 episodes). Najera went on to write for Townsend TV (10 episodes), MAD TV (47 episodes), East Los High – a Hulu original (21 episodes) and numerous TV pilots and more. He penned the feature film Nothing Like the Holidays starring Debra Messing, Alfred Molina, John Leguizamo and Luis Guzman, which won him an ALMA Award. And was nominated by Congressman Joaquin Castro to be placed in the permanent Congressional record. Najera learned from great writers like Spike Lee, Quentin Tarantino and Scorsese to "write what you know' and has been a pioneer in Hollywood telling his American experience, from a Latino perspective.
We have a great line-up for you:
Four Live sit-down interviews with interactive Q&A moderated by award-winning writer, producer, author and comedian Rick Najera.
Meet and hear from trailblazing Latino leaders in Media and Entertainment and raises the bar on the positive image of Latinos and diversity in America
Join engaging and candid conversations about critical issues facing Latinos, with a comedic twist
Hear inspirational stories from influential Latino artists, celebrities and entertainment industry professionals
Discuss important issues to the Latino community including the current state of Latinos in the Media,Immigration, Social Justice, Career & Life Choices and Inspirational Success Stories
About Latino ThoughtMakers
Latino ThoughtMakers inspires the future leaders of America through this positive, powerfully uplifting and motivational platform. The Latino Thought Makers builds bridges of understanding in cultural diversity through personal and comedic dialogue and showcases critical thinking as it relates to entertainment and education and provides the audience an opportunity to be a part of a greater dialogue and motivational story-telling experience. It is an unscripted interview series highlighting prominent Latinx personalities through organic conversations with Najera's network of industry friends and community leaders.
Educational. Engaging. Entertaining.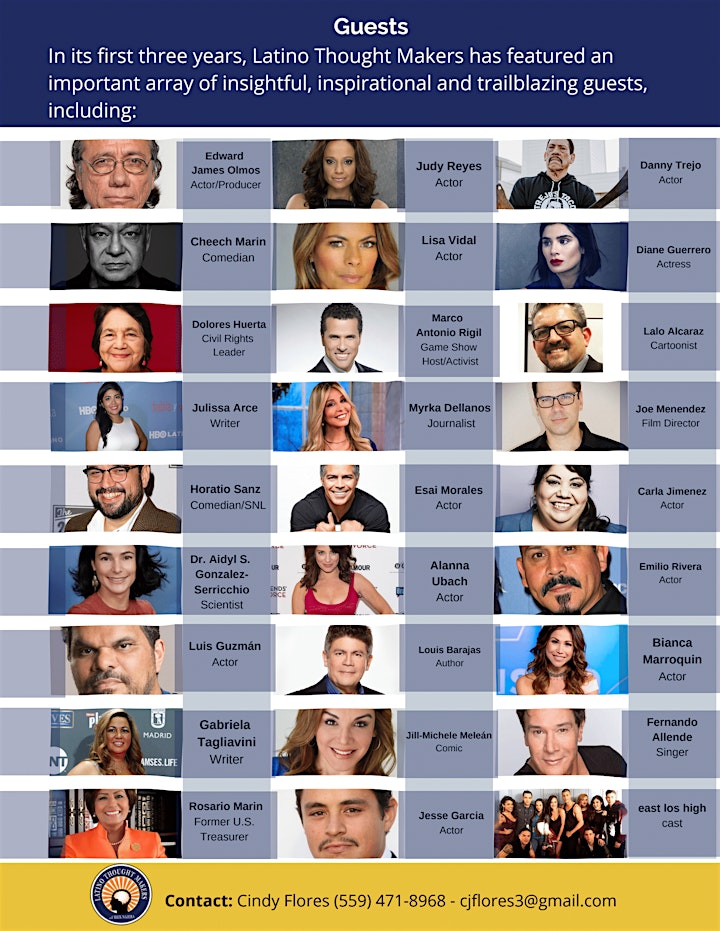 For more information on Latino Thought Makers, please visit www.morton.edu/latino-thought-makers/. Follow Morton College's Facebook page for the announcement of future guests and shows.
We ask that you follow us on social media and use hashtags:
#WeareMC #SomosMC #LTM21 #orgullolatino
Organizer of Latino ThoughtMakers Kicks-Off Hispanic Heritage Month with Luis Guzmán
Imagine what you can do! | ¡Imagina lo que puedes hacer!  
#WeAreMc #SomosMC
To jumpstart your education, visit or register at Morton.edu!