Description
Join us at our second Latino Reentry Network seminar "Barriers to Reintegration: A Panel Discussion"
Reentering individuals face tremendous social barriers that perpetuate poverty and incarceration. Join our discussion with stakeholders in employment and education to work together for a more inclusive Massachusetts.
Barriers to Reintegration: A Panel Discussion
The Wellness Center at Casa Esperanza
263 Eustis Street
Roxbury MA 02119
March 07, 2017
11:00 AM-2:00 PM
Lunch included. Limited street parking.
Space is limited. Please RSVP to Kathleen Pena at kpena@casaesperanza.org or (617) 445-1123 ext. 106
Our Panelists: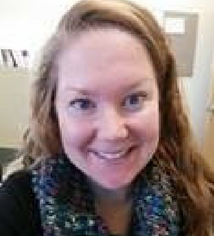 Deidre Barry, Human Resources Manager
Deidre Barry became a member of the South Boston Community Health Center staff in 2010 as the Administrative Assistant to the Director of Nursing, and assumed the role of Human Resources Manager in 2015. In May 2015 Deidre passed the exam required to become a SHRM Certified Professional, joining an exclusive global community of leading HR professionals who have demonstrated a commitment to the field. In June 2015 Deidre graduated from the Suffolk University/Massachusetts League of Community Health Centers Partnership Graduate Certificate Program in Community Health Management with honors, and will complete her master's in Public Administration in May 2017. As HR Manager at South Boston Community Health Center, Deidre's goal is to contribute to the accomplishment of Human Resource practices and objectives that will provide an employee-oriented, high performance culture that emphasizes empowerment, quality, productivity and standards, and the recruitment and ongoing development of a superior workforce.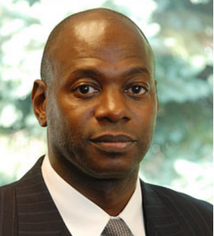 Deryck Reid, Community Partnerships Manager
Deryck Reid became a member of the STRIVE staff after completing the program in 2010. He served as trainer for the ex-offender workshop from 2010 to 2013. In January 2014 Deryck assumed management of STRIVE for the Future, the agency's youth employment and training initiative. He was recently promoted to Community Partnerships Manager. In this capacity Deryck identifies, develops and leads community engagement strategies in fulfillment of STRIVE's mission and organizational priorities. He also oversees all internal program staff in program supervision, training, case management, support services and job development.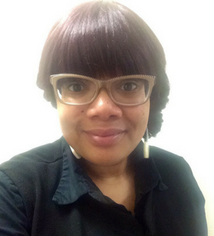 Aneesa Nichols, College & Career Navigator
Aneesa Nichols is a Human Services professional with extensive experience in workforce development, and a passion for creating educational and workforce opportunity and equity. Throughout her employment at Pine Street Inn Impact Employment Services she served as an Employment Counselor, and later as a Career Advancement Services Program Coordinator. She was responsible for providing comprehensive career development, job placement assistance, & counselling services to homeless & formerly homeless individuals transitioning into the workplace and school secondary and postsecondary. In her current role as a Career & Academic Counselor at Roxbury Community College, she is a system liaison providing academic and career coaching, college transition services, and referral services to one-stop career center customers pursuing post-secondary education and RCC students, in order to support them in attaining post-secondary credentials.