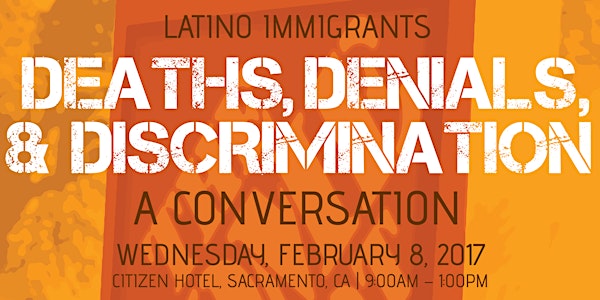 Latino Immigrants: Deaths, Denials, & Discrimination
Location
The Citizen Hotel, Autograph Collection
Metropolitan Terrace
926 J Street
Sacramento, CA 95814
Description
It's estimated that 79 percent of the nation's undocumented immigrants are Latino, with 2.4 million (22%) in California alone.
With regards to California's workforce, it's estimated that about one in ten werkers is undocumented. But here's the most alarming statistic: In 2014, Latinos accounted for over half (59.4%) of injuries and over a thrid (37.8%) of deaths in California's workplace.
On February 8th, join us for lunch as Maria Elena Durazo, Arturo Rodriguez, and more discuss why workers' compensation is a Latino issue.
To view the program, click here.