Description
Latino iConnect is a digital marketing conference and technology event for small business owners, entrepreneurs and professionals interested in learning the latest technology, Internet marketing trends and best practices that can help them to make the most of their time and resources to unleash the power of Internet marketing tools to take the company's marketing efforts to new heights.

Latino iConnect is going to be hosted at Sony Electronics, Inc in San Diego, California on November 12, 2015.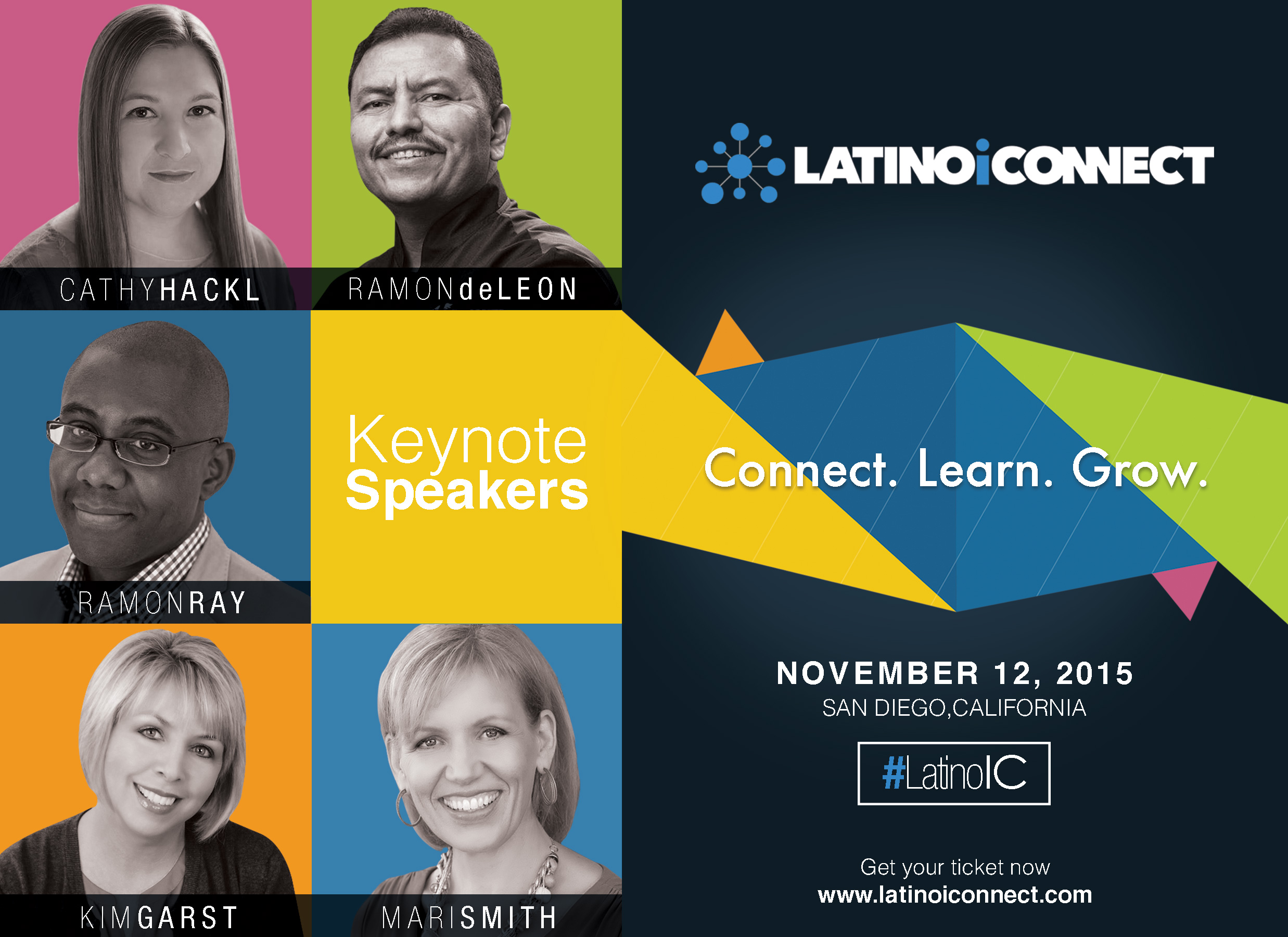 SOCIAL LATINO SAN DIEGO #MIXMINGLEMOVE
BUSINESS NETWORKING RECEPTION
We are going to finish the conference with the first ever SOCIAL LATINO SAN DIEGO #MIXMINGLEMOVE networking reception at Sony's Rooftop. The Hispanic Chamber of E-Commerce will introduce to all the attendees the new Social Latino San Diego #MixMingleMove business networking event in partnership with Social Latino USA, a 10 year old organization with a strong following in Texas and other states. Social Latino-The Professional You™ and HISCEC will introduce you to the new quarterly experience series with emphasis on business to business interaction and exchange. Join us for a top-notch business networking experience where business owners, entrepreneurs and professionals will make new business relationships, create new business opportunities and enjoy a delicious Taco Bar, drinks and music sponsored by Fusion FM.

LIMITED SPACE. RSVP NOW!