Description
The year is almost over! Let's get together to gear up for 2018. We are writing history in the Central Valley! In our first year, we gave out $115,000 in 13 grants to grasroots Latino-led organizations.
The Latino Giving Circle of the Central Valley is allowing us to harness the power of collaboration to be more strategic and to fund causes that improve the lives of families, especially the most underserved. We also hope this initiative will inspire future generations to embrace philanthropy as a way to strengthen and transform communities into those where individuals can realize their dreams and reach their full potential.
Agenda for Latino Giving Circle Central Valley members:

Introduce committees to the LGC

Talk about grantmaking process.

Timeline for 2018.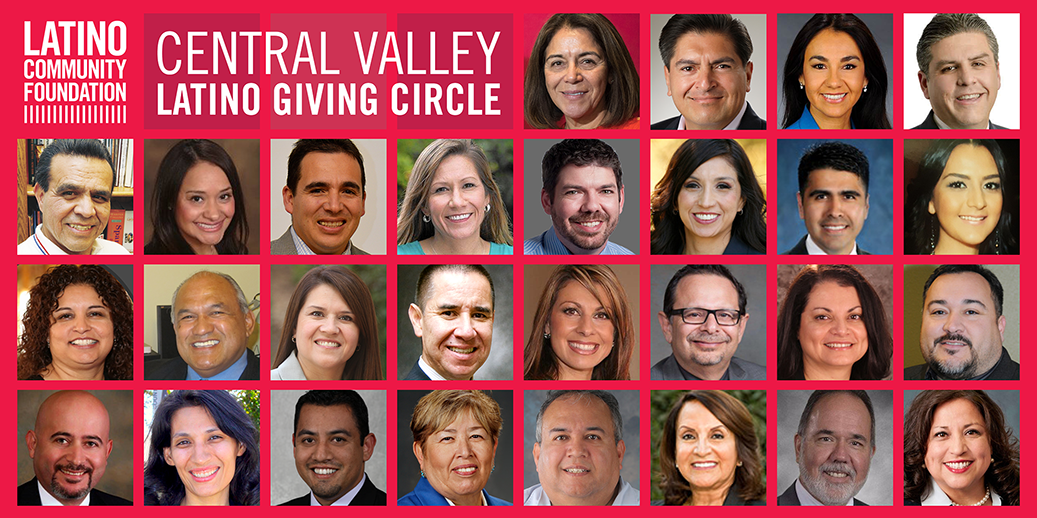 ---
The largest network of Latino donors in the US, united by a shared sense of justice and generosity.
From Baby Boomers to Millennials, CEOs to emerging professionals, immigrants to US-born, Latinos and non-Latinos, the Latino Giving Circle Network (LGCN) is harnessing the collective power of paying it forward and civic engagement. Currently, LGCN is comprised of 15 Giving Circles across the state of California with new ones emerging each year. The Latino Giving Circles offer a forum to partner with leaders and organizations offering community driven solutions, learn about pressing issues impacting Latinos, and engage in local civic action.
LCF's Latino Giving Circle Network (LGCN) is a group of intergenerational individuals invested in improving the lives of Latinos in California. Each member of the LGCN pledges to donate at least $1,000 a year (or $84 a month). Together, each circle defines the issues facing the Latino community that they want to invest in. After the Giving Circle hears from experts and a dynamic pitch from their top three organization choices, the members decide the amounts to be granted out.
Since its inception, the LGCN has invested $710,700 in Latino-based organizations in California! All contributions from members are given out in its entirety to their choice of grantees.
Feel free to invite a friend that can join our movement!
Contact Anais Amaya aamaya@latinocf.org