Description
Latino Fashion Week - this evening's theme is Black Swan Soiree
Recommended Attire: Black Swan Inspired and for men, Black Tie Preferred.
Day 3 of the Latino Fashion Week Decade of Elegance tour in Chicago.
Don't miss the arrival of the 10th Year Anniversary for Latino Fashion Week® Chicago –A Decade of Elegance. Tonights runway show will include international designers.
Registration: At the "Bien Venido Lounge" On first floor of Block Thirtyseven (Dearborn Entrance)
The VIP reception, included with the Black Swan ticket, will feature local restaurants and chefs.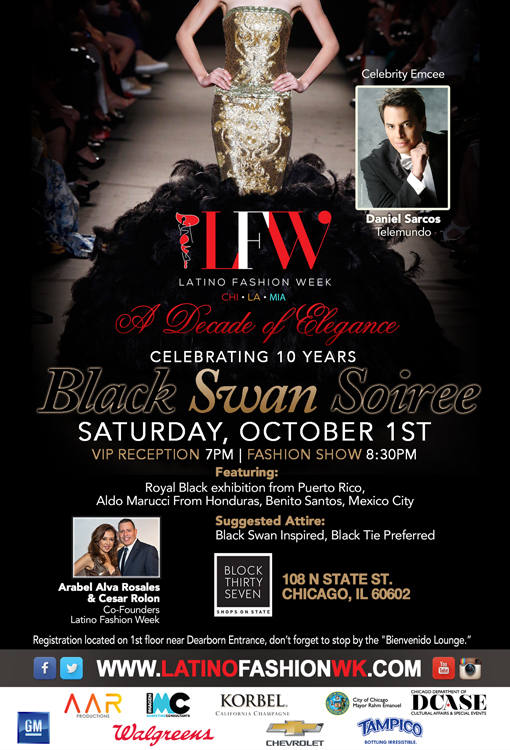 .